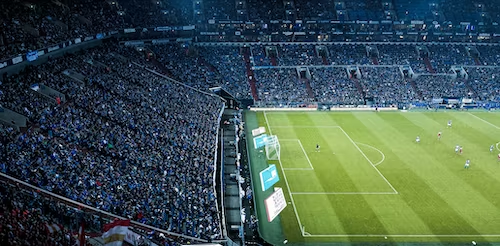 FPL has had a six-week break due to the FIFA World Cup
The Fantasy Premier League has introduced the Second Chance league
If you are participating as an FPL manager, you can transfer in players
FPL has had a six-week break due to the FIFA World Cup. To give you a chance to be a fantasy manager of Premier League players again, or for the first time, there's a season restart. The Fantasy Premier League has introduced the Second Chance league, which begins on 26 December 2022.
If you are participating as an FPL manager, you can transfer in players. Put a team together and stand a chance to win great prizes. If you're interested, find out how this season's restart will work, top FPL betting sites you can join, and players that might be worth transferring in.
The Second Chance League With Unlimited Transfers
The Second Chance league is a chance to correct your mistakes. This season's managers from Gameweek 17 will be automatically added and start from zero points. If you feel like the 2022/23 season wasn't good for you, this is your chance to improve and win great prizes.
You'll get an opportunity to start mini-leagues, given that your rivals are keen and enjoy more competitive plays. The FPL Second Chance league offers extra prizes for the top five managers.
Be sure to bring in your A-game and win prizes like hotel tickets, a chance to watch a 2023/24 Premier League match, Bluetooth speakers, and goodie bags.
Top 3 Fantasy Premier League Betting Sites
Top Fantasy Sports betting sites are the way to go if you think you can beat your favourite team's manager in putting the best squad. Bets are placed via an enormous pool betting system where top participants get to share money prizes.
Other than Fantasy Premier League, there's also Fantasy Horse Racing, Cricket, and Basketball. If you're into different kinds of sports, you can explore these other sports too on the following top three sites:
MostBet – welcome bonus of up to £300 and 250 free spins
Bethard – 100% welcome offer of up to £100
TonyBet – up to £120 plus 120 free spins
Players FPL Owners Might Transfer In
You can transfer in the top 10 players based on the 2022/23 points without going over the budget of creating your top 15 players worth no more than £100 million. The great thing about this season's top players is that you'll find a mixture of different players.
There are top defenders, strikers, midfielders, and goalkeepers. This will make it easier to select a squad of strong players. Below are the players most likely to be picked by FPL owners for the Second Chance League:
Erling Haaland FWD
Haaland's worth began this season at £11.5 million and expanded to £12.2 million. He became the most captained player and the first to reach 100 points. As a result, he ended the season with 123 top points.
Though many managers were in doubt, they still selected him and covered 82.9% of team selections. This Man City striker scored 18 goals throughout the 16 Gameweeks he was featured on in the 2022/23 FPL season.
Harry Kane FWD
Harry Kane's points and worth have dropped. Last season he had a total of 192 points, started and ended the season worth £12.5 million and a total of 17 goals scored. This season, he's number two with 102 points, a total of 12 goals scored, and ended the season worth £11.6 million.
He remains the favourite of many and by 27.3% of FPL teams.
Kieran Trippier DEF
Trippier is a Newcastle defender worth £5.6 million in the FPL. He's improved from the 28 points earned last season to 98 points. Being selected by 65% of team managers may have influenced this season's performance for him.
According to these points, he's the number one defender, and he costs far too less than some players on the FPL list.
Kevin De Bruyne MID
De Bruyne is a Manchester City midfielder who's earned a fair share of good points throughout the history of FPL seasons. This season, he was only selected by 37.6% of teams and got 98 decent points. This shows the significant influence he has on matches featured in.
Last season he scored 15 goals which went down by 12 this season. But this doesn't take away from his excellent performances in most matches and teams he's transferred in.
Our Conclusion
Picking a solid team of players is no child's play. But like any other great coach, you must track their performance records and give new talent a chance. Consider the costs and the prizes an excellent squad will bring you.
If you didn't do well in the 2022/23 season, Second Chance league, the restart is your chance to make up for it.