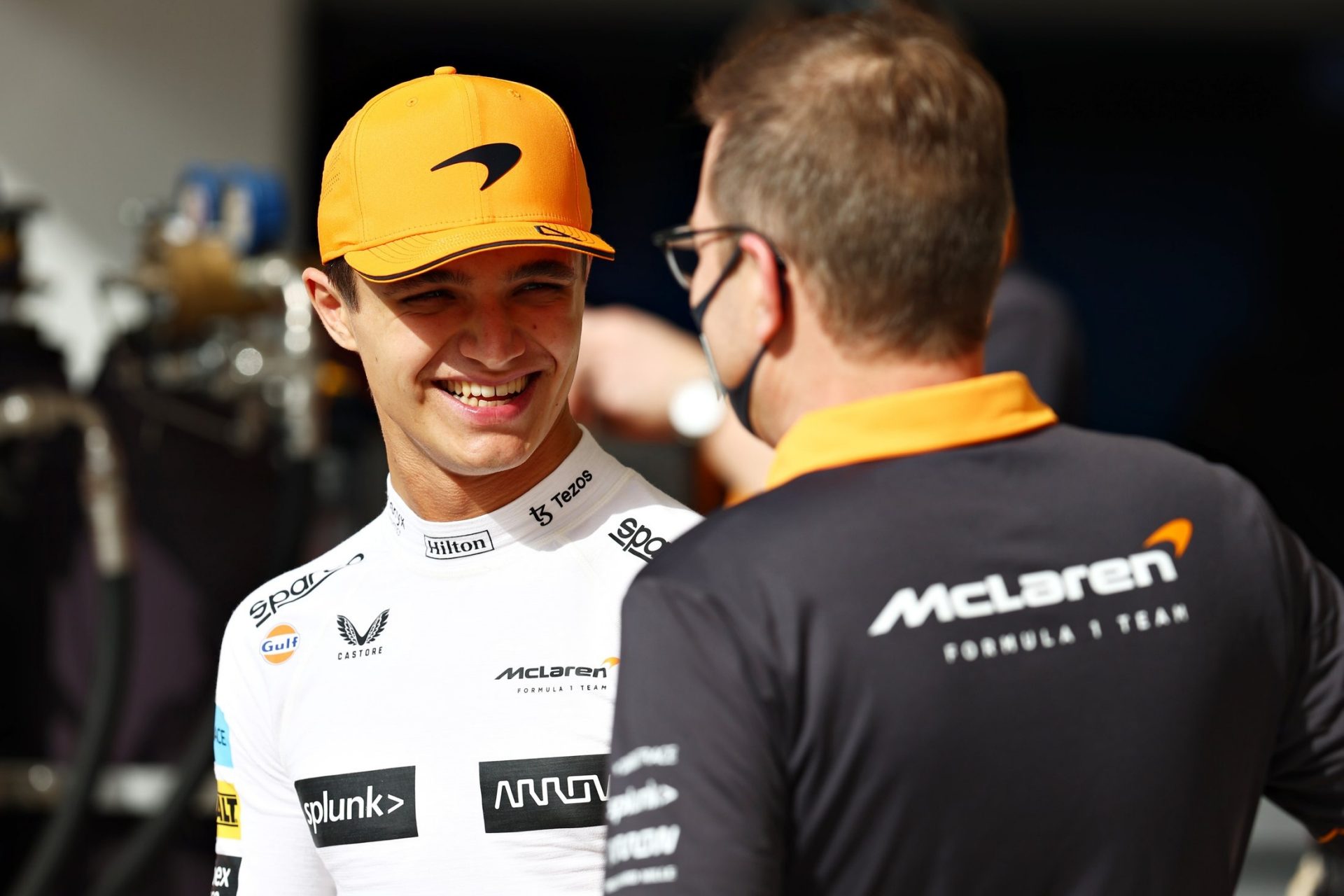 Lando Norris is on Red Bull's radar.
Pundits urge the Constructors Champions to get the Belgian-British racing driver.
Norris could be reunited with his former McLaren driver, Daniel Ricciardo.
Red Bull have been urged to buy Lando Norris out of his McLaren contract and make him Max Verstappen's team-mate, replacing Sergio Perez. The Dutch driver and Perez had disagreements throughout the 2022 season. Still, they put their differences aside to finish first and third in the Drivers' Championship, respectively, as they celebrated together at the end of the season.
Following the departure of Daniel Ricciardo, Red Bull Racing attempted to replace him with Pierre Gasly and Alexander Albon, but with little success. Meanwhile, Sergio Perez has been Red Bull Racing's second driver for the past two seasons and performs better than expected. On the other hand, Karun Chandhok, Christian Horner, and Helmut Marko believe that Lando Norris should join the team.
Lando's Contract
Norris' McLaren contract expires in 2025, while Perez's Red Bull contract was extended by two years in May, keeping him there until 2024. However, Sky Sports F1 analyst Karun Chandhok thinks something should be changed.
"I think Red Bull should be going hard to try and buy Lando Norris," Chandhok said on Sky Sports 2022 season review programme, while host Simon Lazenby echoed the pundit's sentiments. "Absolutely, spot on," the host added. "He's got a contract at McLaren until the end of 2025. I wonder if he thinks that's too long."
Lazenby thinks that even though Daniel Ricciardo has only recently signed a contract with Red Bull, there may be significant changes. He's already considering when he'll stop racing, the host said. Red Bull ought to think the same if he is, too. Personally, I would be looking to invite another person in.
The analysts do not know whether Norris will want to sit out his contract completely at McLaren at the moment when the racing team fails to become competitive. Driving another three seasons in midfield is obviously something the young Briton would prefer to avoid.
Lando Norris' Radio farewell Message
Daniel Ricciardo placed ninth in the 2022 Abu Dhabi Grand Prix and earned points in his final race with McLaren. The Australian started crying as he thanked the McLaren family on his radio for their work and the memories they had made over the previous two seasons.
Lando Norris, a teammate, finished in P6, giving him a double-point finish. Although McLaren narrowly lost to Alpine, the outcome was insufficient for McLaren to claim P4 in the Constructors championship.
After the Chequered flag, Lando radioed a message to his departing teammate.
He said, "Danny, it's been a pleasure, my friend. Thanks for the good times. Thanks for the laughs, and keep up with the Photography. See you around next year."
If a deal to sign the Brit is made, Ricciardo and Norris might be teammates again. Still, fellow Sky pundit Natalie Pinkham has cautioned against making changes and cited earlier attempts to pair Verstappen with Esteban Ocon and Pierre Gasly.
"But the problem is doing that, as we have seen with Gasly and Albon, it's like lambs to the slaughter," Pinkham said. "It's very difficult to be Max Verstappen's team-mate. If you bring a rookie in too soon, it could crush their careers."