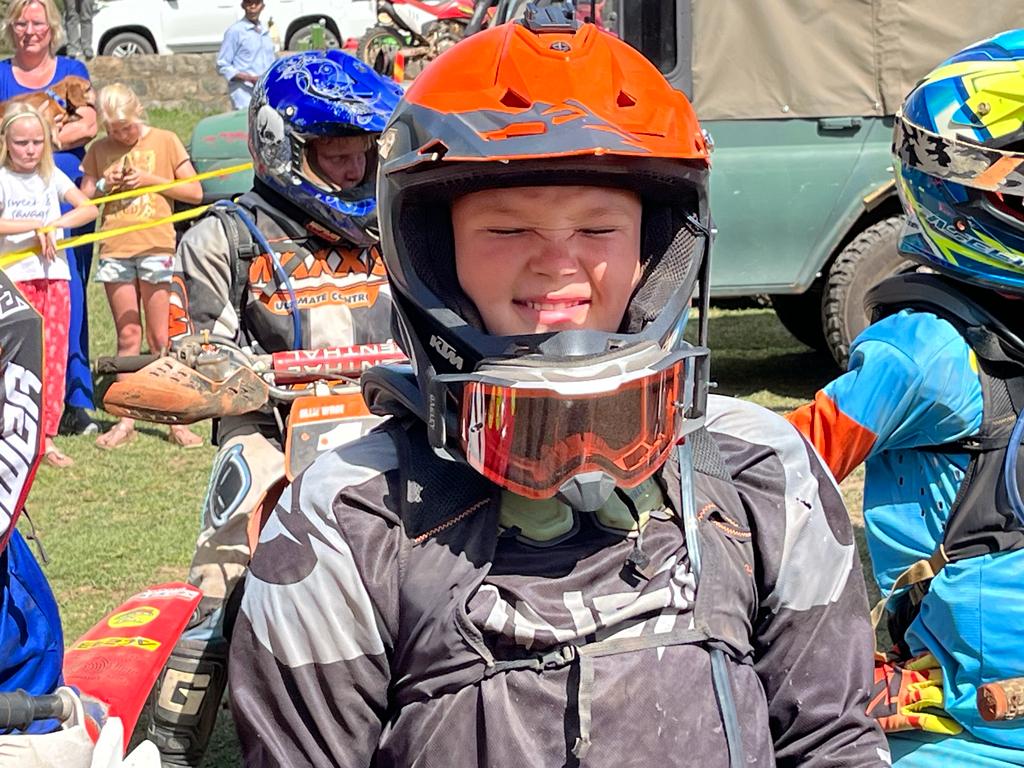 They are the sons of former KNRC champion Alastair
They clinched the title in Naivasha
They started Enduro racing a year ago
Tommy and Max Cavenagh, sons of former KNRC Champion rally driver Alastair Cavenagh have both taken maiden victories in the 2022 Kenya National Motorcycle Enduro Championship which finished with the final round at Bilashakha farm in Naivasha on Sunday.
Eleven -year-old Tommy, who had only just recovered from an appendectomy the previous weekend and insisted upon entering against doctors' advice, came home in second to secure the overall championship title on his 65cc KTM.
Tommy's 8-year-old younger brother Max nabbed third place and sufficient points to clinch the 50cc championship on a Husquarvana after a hard fight battle with his main rival throughout the year and close school friend Elam Sidi.
Started racing a year ago
The Cavenagh siblings started enduro exactly riding a year ago at the Bilashaka Farm event in  2021 and have gone on to compete in every round of this year's championship, improving their skills, confidence and speed  throughout the year.
They have faced some ups and downs through the season with a couple of disappointing results and good ones too.
Tommy remarked:  "That's all part of motorsports I guess and as Dad has told us on many occasions "
The boys seem set to follow in their father's footsteps with a keen interest  in motorsports,having taken so well to motorcycle enduro racing and now setting their sights on the buggy autocross championship as soon as they are big enough to reach the pedals.