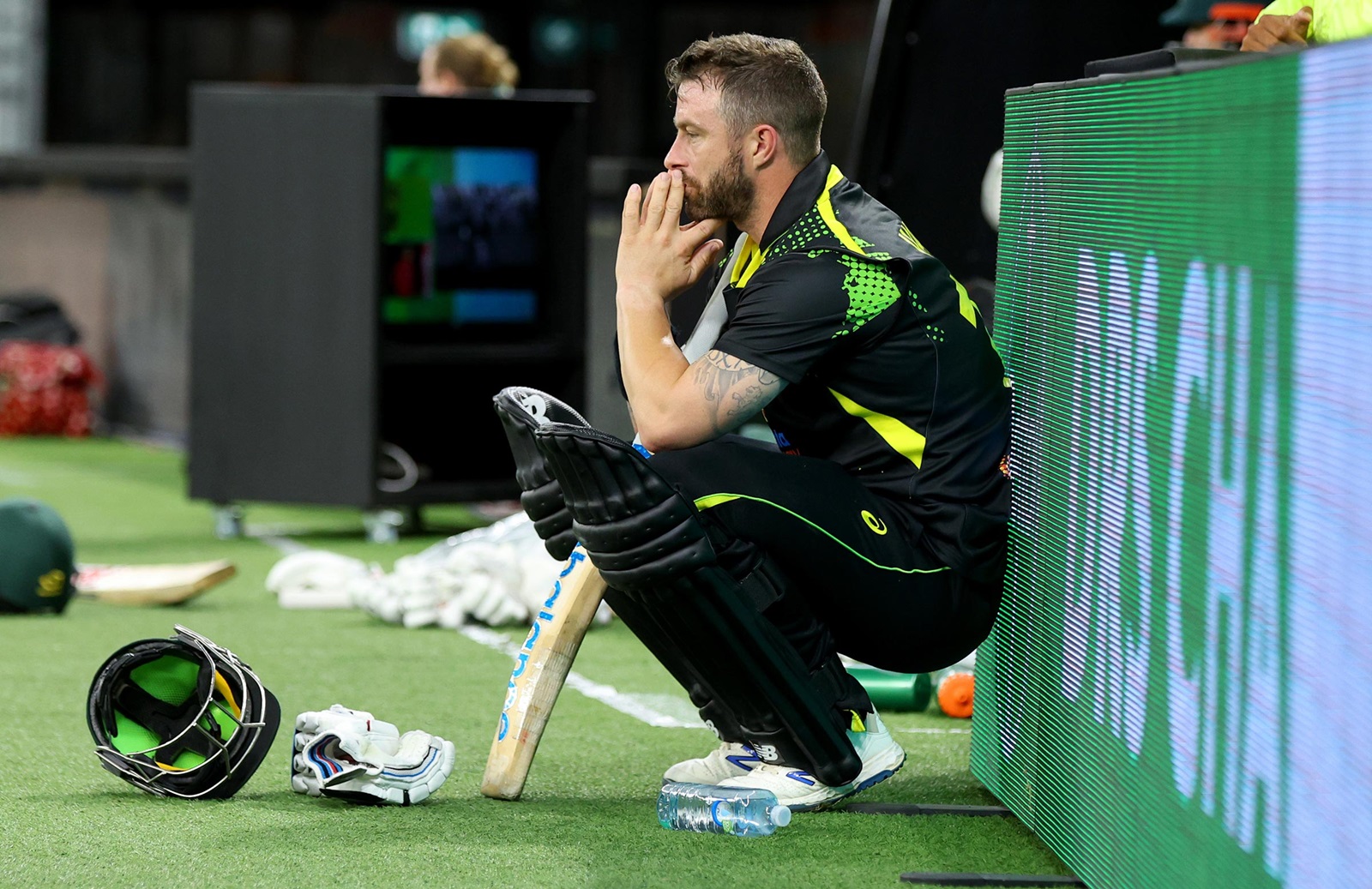 Australian wicketkeeper Mathew Wade has tested positive for Covid 19. 

He is showing mild symptoms and would be available as Australia take on England on Friday. 
Wicketkeeper Mathew Wade has tested positive for Covid 19 ahead of Australia's crucial match with England. 
The Australian international showed mild Covid 19 symptoms and opted out of his team's optional indoor session on Thursday afternoon.
The International Cricket Council (ICC) does not have rules that stop a player with Covid 19 from representing his country.
Earlier in the ongoing T20 World Cup tournament, George Dockrell represented Ireland in a match against Sri Lanka despite testing positive for Covid 19. 
And that raises hopes that Wade might be available for selection against England. Wade is the only wicketkeeper in Australia's squad Josh Inglis was ruled out due to a head injury. 
As of now, Wade is showing mild symptoms, but he will be tested again on Friday to see if he is fit to play. If his condition will have deteriorated by then, he won't be allowed to play. 
And that means David Warner or Glenn Maxwell will take the gloves on Friday against England. During the training session on Monday, Glenn Maxwell did the wicketkeeping drills at the Junction Oval. 
Australia's skipper, Aaron Finch, had earlier stated that Warner would be the man to guard the wickets in case of an emergency.  
David Warner had once covered the wickets during a Test against Pakistan in 2014. Australia's main wicketkeeper at the time, Brad Haddin, had suffered an injury. However, Warner has never started an international match for Australia. 
Other players who could put on the gloves and cover the wickets for the defending champions against England are Mitchell Starc and Finch. Captain Finch has been behind the stumps before in the Bash League. 
This week, Mathew Wade is the second Australian player to test positive for the virus. Adam Zampa showed signs of having Covid 19 on Tuesday and missed Australia's match with Sri Lanka. 
However, he will be available as Australia face England this Friday. Speaking of Zampa, captain Finch said that the 30-year-old is feeling much better now. 
"I have heard Zamps is feeling a lot better. He was really flat the day before the game. We were going to give him as much time as possible to get up for the game, but he thought it would take too much out of him. Going into a World Cup game, you want to be 100%." Finch said, as per BBC. 
England Vs Australia
The fixture between Australia and England is crucial for both sides, as the loser will get eliminated.
Australia's big defeat to New Zealand in the opening match of the T20 World Cup meant that they were a step away from Group stage exit. 
Even the massive victory over Sri Lanka could only push their net run rate (NRR) as far as -1.555.
Australia's hopes of proceeding to the semi-finals got a boost after England's shocking defeat to Ireland on Wednesday. 
They now have to defeat England, Ireland and Afghanistan in the remaining three fixtures so as to earn a slot in the semi-finals.