Simona Halep disliked her nose, now happy after surgery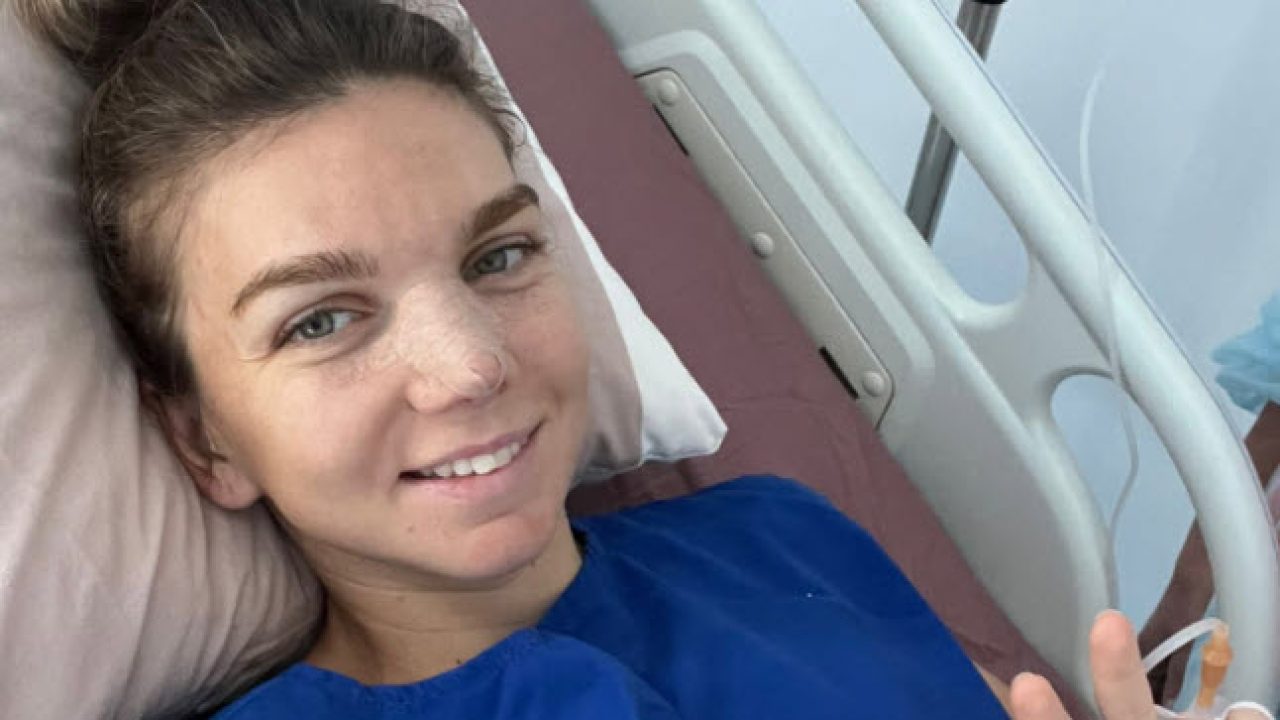 Simona Halep, had rhinoplasty surgery
It improves her airflow
It also fixes the shape of her nose which she says she dislikes
Romanian tennis star Simona Halep, had rhinoplasty surgery to improve her airflow saying she didn't like the way she looked.
In an Instagram post, the former world No. 1 said that her first-round loss to unseeded Daria Snigur at the US Open will be her last match of 2022.
She explained that her defeat in New York was a sign of mental exhaustion. She also grew tired of her breathing problems which she battled for years.
The loss opened a window for surgery and she took it up on advice by her doctors.
'When I lost at the US Open, I realized that I am completely exhausted mentally. Having problems with my breathing for many years already and becoming worse with time, I decided to follow the advice of my doctors and do the needed surgery," read her post.
It was always tennis that came first in her life, so Halep never had the chance to give her body enough time to recover. She figured that 2022 was a good time to have the surgery and rest for her personal development.
That's why she went ahead and got the cosmetic work done, something she says took a lot of time to decide. All along, she disliked how her nose looked.
With the surgery, she solved the breathing problem and also the aesthetic part.
In a powerful social media post, Halep said that despite giving herself six months to climb back into the Top 10, she did so in just two. She put it down to the relaxed atmosphere created by coach Patrick Mouratoglou.
During her time working with Mouratoglou, she confessed that she found the pressure to perform to her high standards to be a cause of stress at first.
Having the top coach next to her came with more pressure to win and do well.  As a result, she had a panic attack during her Paris match.
As a culmination of hard effort, Halep saw Roland Garros as a chance to play her best. In the face of overwhelming pressure, she finally cracked.
After that, she talked to her coach and told him she couldn't play with the pressure she put on herself so she needed time to figure it out.
Moratouglou listened to her and agreed to support her decision. After that, she played her finest tennis and made it back to the top 10 within two months.
Even though the 30-year-old is presently ranked ninth in the world, her position will undoubtedly drop now that she won't be playing again until next year.
In addition, Halep credits breast reduction surgery, which she received at age 17 in 2009, for boosting her professional tennis career.
The two-time Grand Slam winner has not announced a return date, but it is likely that she will want to compete in at least the Australian Open in the middle to late January.
Halep and her husband Toni Luruc announced their separation in early September, well before their one wedding anniversary.
On Instagram, she explained that she and Toni had mutually decided to go their separate ways.