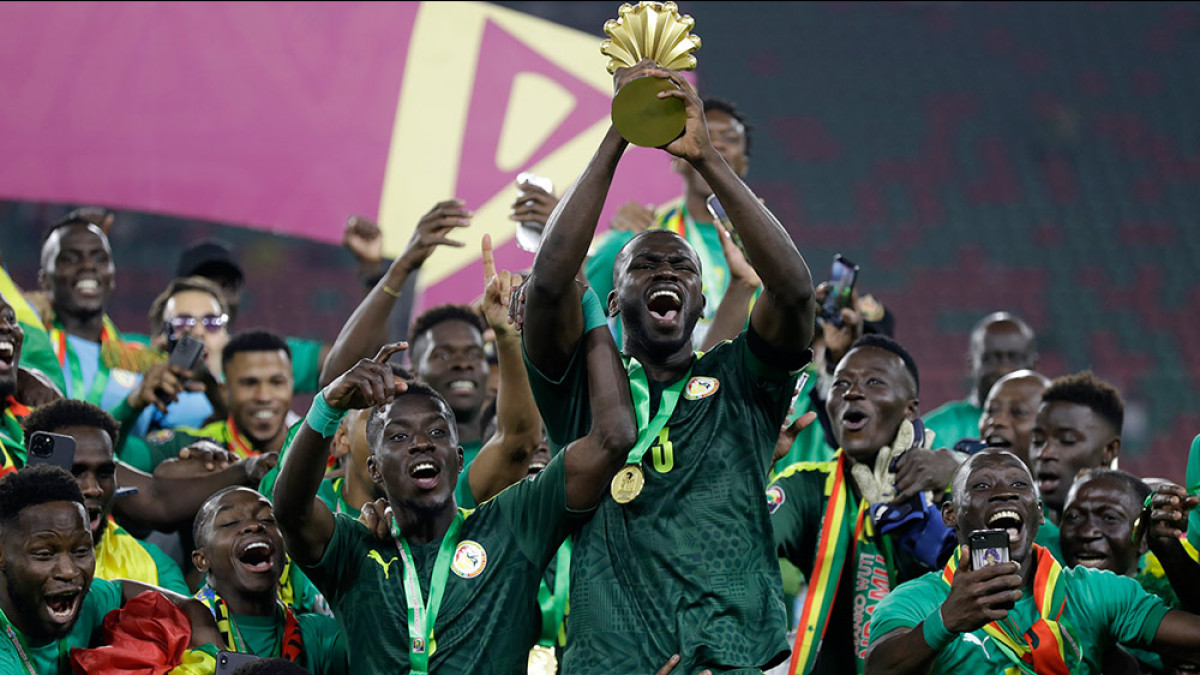 The country's infrastructure deemed not ready
CAF president Motsepe met with the country's Head of State
Algeria and Morocco are front runners to host
Guinea have been stripped of the hosting rights of the 2025 Africa Cup of Nations after they were deemed not ready enough following several visits by the CAF inspection committee.
CAF president Patrice Motsepe had a meeting with the Guinea Transition President, Colonel Mamadi Doumbouya to discuss the decision to withdraw the tournament.
He said the decision was reached due to the infrastructure and facilities in Guinea not being ready to host a world class AFCON competition. He was accompanied by CAF General Secretary,  Véron Mosengo-Omba.
"I visited Guinea today out of respect to the people of Guinea to discuss CAF's willingness to advise and work together with the football stakeholders to construct and build football infrastructure and facilities in this country," Motsepe said after meeting the President.
Guinea can bid to host CHAN
He added; "This will enable Guinea to bid with other competing Nations for the African Nations Championships (CHAN) which will take place after the CHAN to be hosted by Algeria in 2023, in the light of the decision by CAF not to proceed with the AFCON 2025 in Guinea."
The CAF Executive Committee will be meeting on Saturday in Algiers, Algeria and will take a decision to re-open the bidding process for the AFCON 2025.
Algeria, who will host the African Nations Championship next year is said to be a leading candidate to take up the hosting rights as well as Morocco.
The Executive Committee will make a decision after weighing up several factors.
Next year's AFCFON is set to be staged in Ivory Coast despite earlier fears the West African country may not be ready.
Troubled hosting of AFCON 
Hosting of the tournament has been troubled over the last few years with several countries being guilty of poor infrastructure. Cameroon was also almost losing its hosting rights for the tournament in January this year and it took the President's intervention to ensure it stays.
Morocco is regarded as one of the best African countries in terms of sports facilities, with many countries and clubs who do not have CAF approved stadia seeking to play their matches there.
Meanwhile, the draw of the 2023 CHAN will be staged in Algiers on Saturday, rolling the way for the tournament specifically designed for home-based players.