Amanda Serrano defeats Sarah Mahfoud to claim three featherweight titles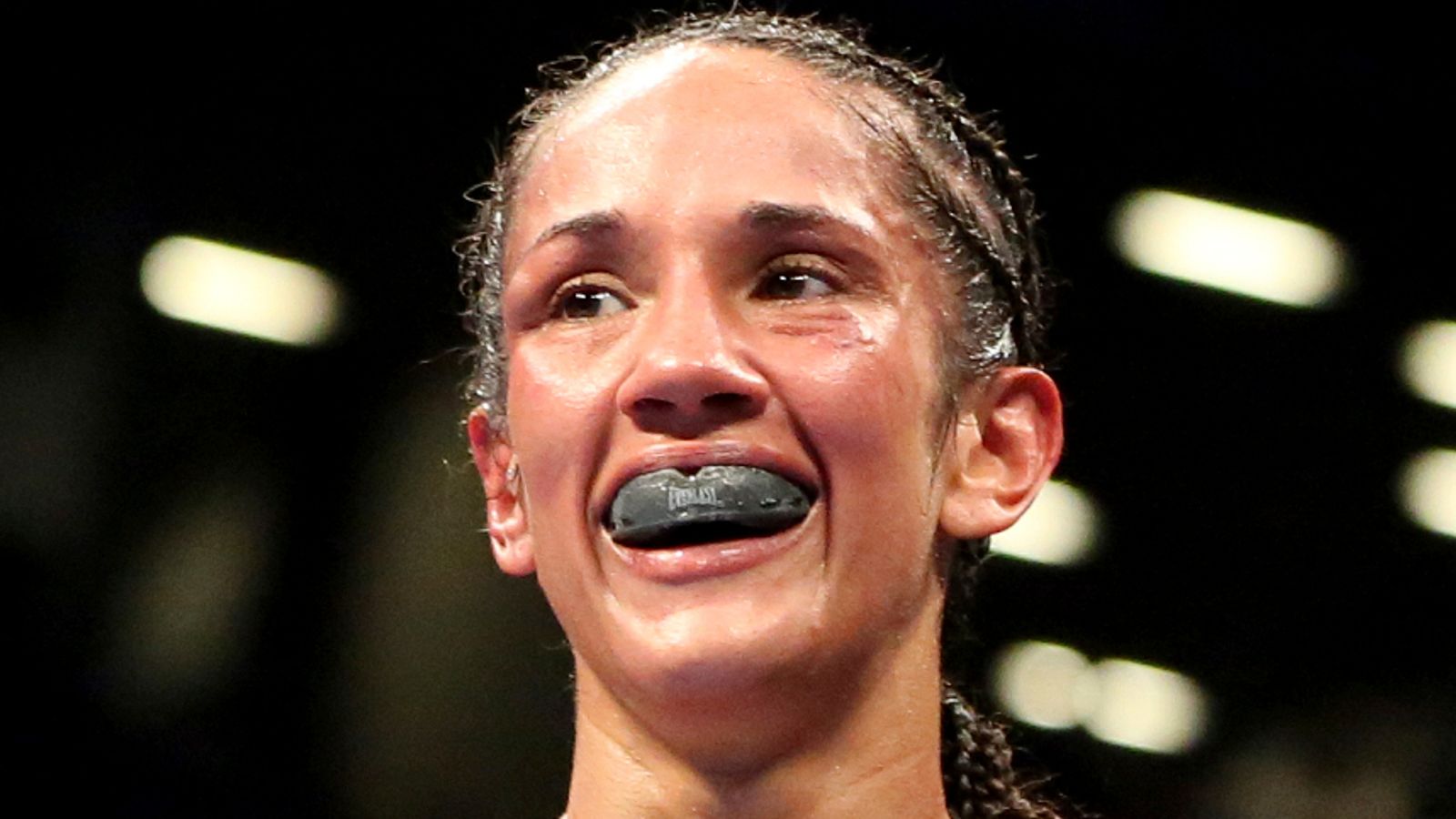 Amanda Serrano breezed through Sarah Mahfoud on Saturday evening to unify the IBF, WBO and the WBC featherweight titles. 

Terri Harper, on the other side, captured the new WBA super-welterweight title after defeating Hannah Ranking by unanimous decision.
Amanda Serrano (43-2-1, 30 KO's) defeated Sarah Mahfoud (11-1, 3 KO's) on Saturday evening to claim three featherweight titles – IBF, WBO and WBC. 
Amanda Serrano showed dominance throughout the match against Mahfoud at the Manchester Arena, scoring 99-92 and 97-93 twice after the bout.
Serrano was clinical and spiteful in her southpaw stance. The 33-year-old threw heavy punches at her opponent, who was unable to stop her. 
Amanda Serrano started the match with intensity throwing some eye-catching hooks and body shots in the first round. 
As the rounds proceeded, Serrano showed every sign that she was going to win the fight and take Mahfoud's IBF title. 
However, Sarah Mahfoud tried to fight back strong in the middle rounds as she found moments to dart in and throw perfect combinations. 
Amanda grew tired in the later stages of the fight, and Sarah Mahfoud got her chance to throw several punches. Despite Sarah's efforts, Amanda Serrano was clearly the victor after the ten rounds. 
Sarah Mahfoud lost her IBF title, which she had held since February 2020, when she defeated Brenda Karen Carbajal by unanimous decision. 
Mahfoud made her first defence of the IBF title in April 2022 during the victory against Nina Meinke. She, however, failed to defend the title for the second time on Saturday night when she faced Amanda Serrano. 
Serrano is now targeting the fourth and final heavyweight title, WBA, held by Erika Cruz.
"I want the last piece of the puzzle to become undisputed. Then the rematch with Katie Taylor. What better story than undisputed vs undisputed? It will add to both our legacies." Serrano declared afterwards.
In another women's boxing match, Terri Harper (13-1-1) defeated Hannah Rankin (12-6, 3KO's) to capture the new WBA super-welterweight title.
Terri Harper also earned the IBO belt during the fight, which she won by unanimous decision in Nottingham. 
The English boxer, who is 25 years old, moved up three weight classes for the fight against Hannah Rankin. Terri, who previously held the WBC super-featherweight belt, is now a two-time world champion. 
After a fierce first round, Terri Harper landed a sharp counter right hand that cut open Rankin's eyebrow. The Scot was later taken to hospital, but only as a precaution.
Despite Hannah Rankin trying to make it a dog fight, the former lightweight champion was just too strong for her. Terri Harper took advantage of Hannah's inability to cut off the ring to jump in with quick combinations. 
Terri put on the performance of her career during the thrilling match at Nottingham. Two judges scored 98-92 in favour of Terri Harper, while the other judge scored 97-93 still in her favour.
During the post-match interview, Terri Harper expressed her desire to face unified champion, Natasha Jonas.