Alphonso Davies story; From a refugee to a top footballer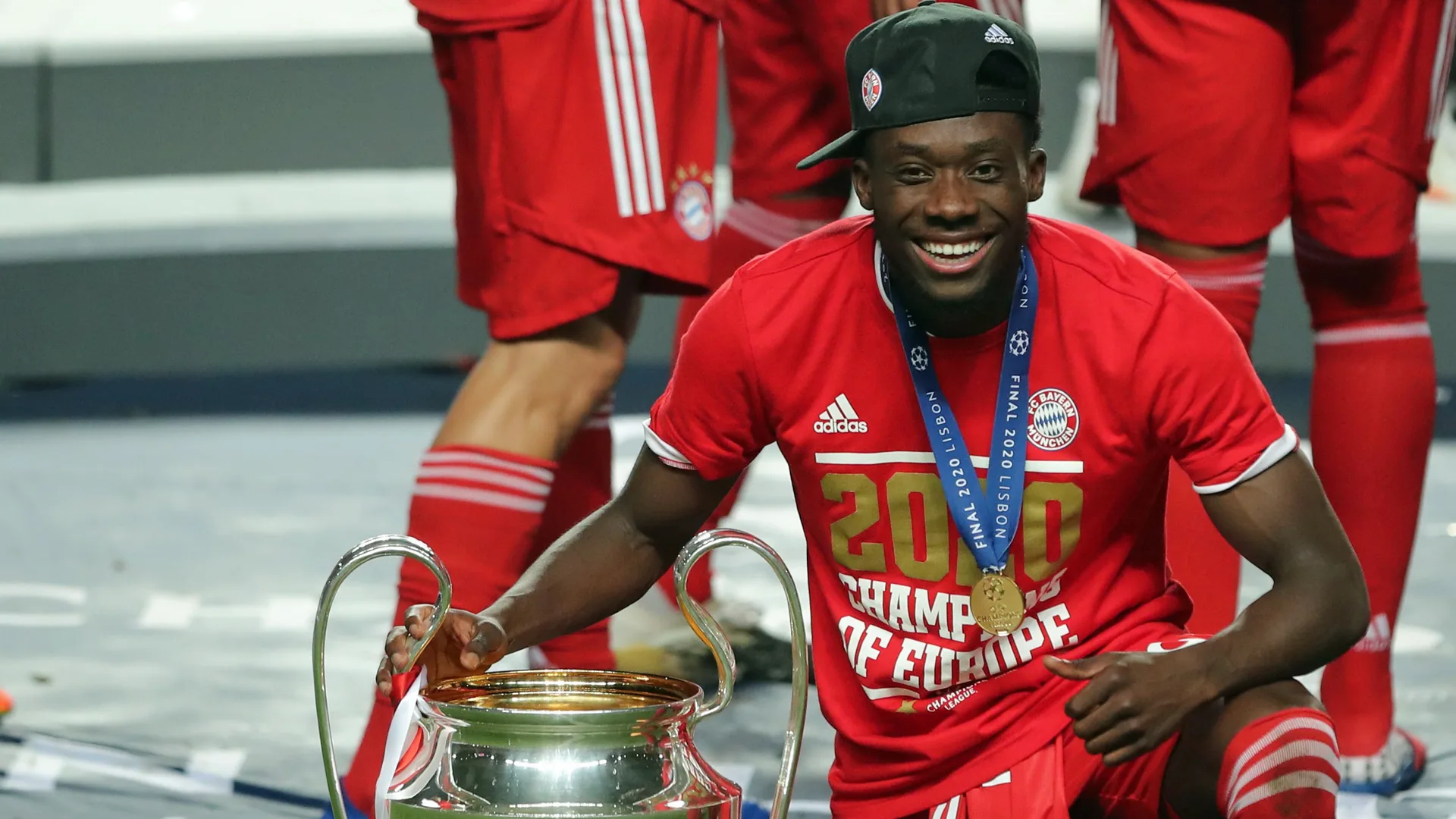 Alphonso Davies is one of the best left-backs in the world. The Bayern Munich star is known for his explosive pace, dribbling and crossing ability. 

Davies has won numerous trophies during his time with Bayern Munich. He is the first Canadian footballer to win the UEFA Champions League. 

Alphonso Davies story does not have a good start as he and his family struggled during his childhood. 
Alphonso Davies story is a motivation for many young footballers who feel disadvantaged due to the challenges they are facing. 
The Bayern Munich star is currently one of the best fullbacks in the world. Davies is known for his explosive pace, crossing ability, dribbling and creativity. 
Alphonso Davies is one of the highly-rated players in Bayern Munich's squad. Since joining Bayern in 2019, Davies has helped the German side win four Bundesliga titles, a UEFA Champions League and a UEFA Super Cup, among other trophies.
Davies has won numerous individual awards while representing both Bayern Munich and the Canadian national team. He has also set numerous records that are yet to be broken.
Davies is the first soccer player to become an ambassador for the United Nations refugee charity UNHCR. 
Like several footballers we know, Alphonso Davies story of success does not have a good start. However, the challenges he faced as a child alongside his family did not stop him from becoming the top player he is now. 
Alphonso Davies' Childhood
Alphonso Davies story begins at his birthplace, Buduburam, a refugee camp in Gomoa East District, Ghana. Davies was born to Liberian parents on November 2, 2000. 
Alphonso's father, Debeah Davies, and mother, Victoria Davies, lived in Monrovia before fleeing to Ghana during the Second Liberian Civil War. The war displaced more than 450,000 people. 
Life was not easy at the refugee camp where Davies was born. The thousands of displaced people at Buduburam refugee camp struggled to get food, water and a safer environment for survival. 
Fortunately, Davies' family found a way to get out of the refugee camp and immigrate to Canada. However, life was not bread and butter for the future footballer's family in Canada. 
His parents spent long hours working so as to make both ends meet. Davies also chipped in at some point to help with house chores and raising his two younger siblings. 
Davies' talent on the pitch was spotted at the Mother Theresa Catholic School where he studied. 
Alphonso Davies Career 
Alphonso Davies joined Vancouver Whitecaps FC during their MLS pre-season tour in 2016. At 15 years and three months, Davies became the youngest player to sign a USL contract when he signed with Whitecaps FC 2 on February 23, 2016. 
The Canadian international represented Whitecaps FC 2 until June 2016, scoring two goals in eleven matches. He then signed a two-year contract with Vancouver Whitecaps FC in June with an option to extend for the 2019 and 2020 seasons. 
Due to his impressive performance in the MLS, Davies began attracting attention from top European teams such as Manchester United, Liverpool and Chelsea. 
Davies was included in the list of the world's top 60 best young soccer talents in 2017. The Canadian star scored two goals in his team's last game for Vancouver Whitecaps FC. The match ended in a 2-1 victory. 
Alphonso Davies joined FC Bayern Munich in January 2019 for $22 million. He made his debut for the Bundesliga giants against Borussia Monchengladbach in the Telekom Cup final on January 12. Bayern won the game on penalties after a goalless draw. 
Davies scored his first goal for Bayern on March 17, becoming the first Canadian international to score for the Bundesliga side.
Davies had his breakthrough in Europe during the 2019-20 season. Niko Kovac, Bayern coach that season, began playing Davies in the left-back position, where the youngster gained a reputation for being one of the best left-backs in the world. 
The Canadian international showed great performance in the UEFA Champions League helping his team win the title. Davies also helped Bayern win the DFB-Pokal and the Bundesliga that season. 
Davies currently has a market value of $77 million. He is Bayern Munich's second most valuable player behind Joshua Kimmich, who is valued at $88 million. 
Alphonso Davies' net worth 
Alphonso Davies has a net worth of $6.1 million. The talented footballer earns $5.3 million every year at Bayern Munich.