Ali Dia; Football's most famous fraudster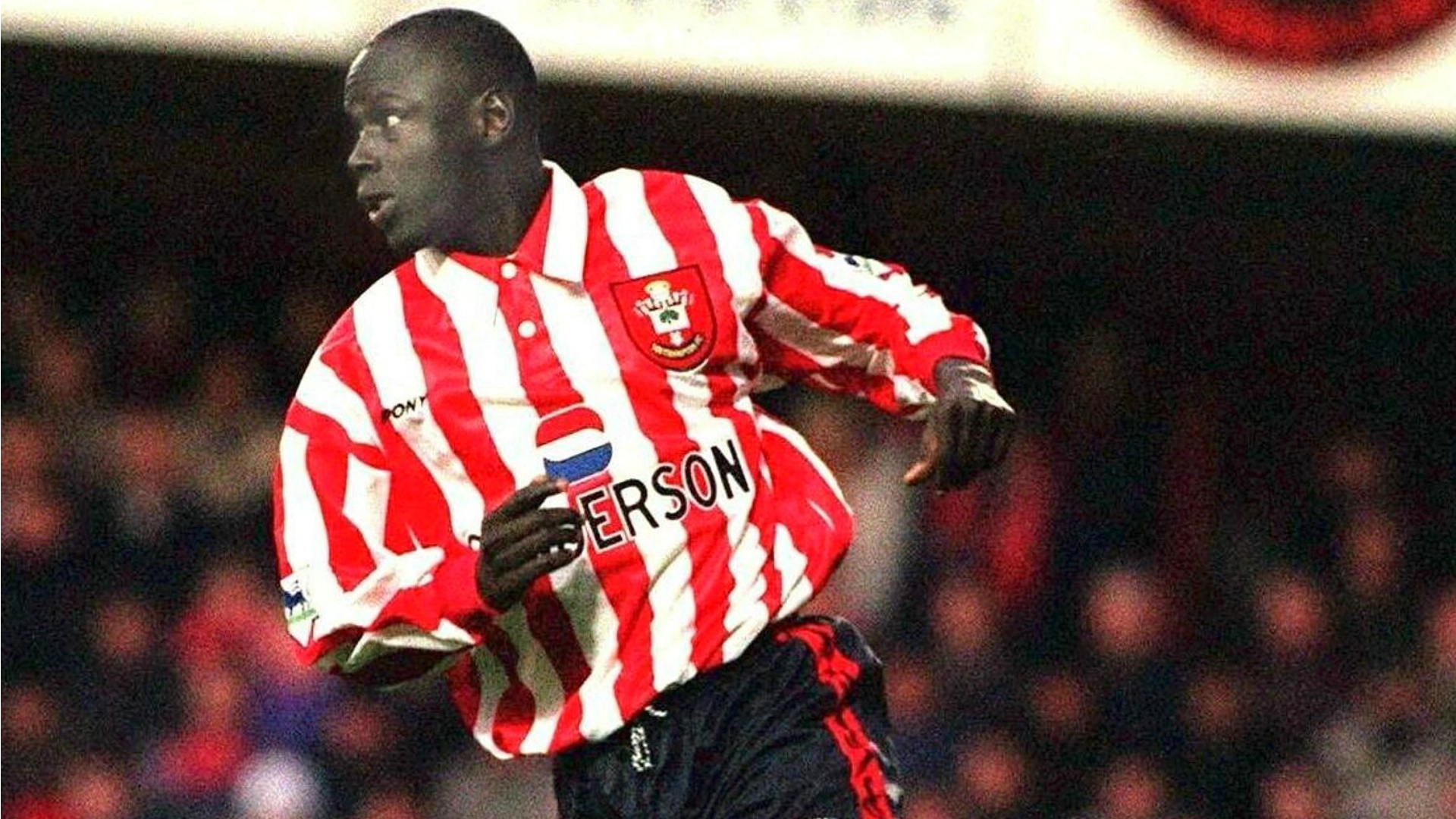 Ali Dia is arguably football's most famous fraudster. The Senegalese international pretended to be George Weah's cousin so as to get a chance at Southampton. 

However, he failed to impress in his Premier League debut when Southampton needed him the most. 

Ali Dia later played for Gateshead and Northumberland before retiring from football. The 57-year-old has a son who is a professional footballer. 
Ali Dia is not a strange name to football fans. The Senegalese international is arguably football's most famous fraudster.
Ali Dia became infamous in world football after making just one Premier League appearance for Southampton. And the 'talented' footballer was never seen again.
One interesting part of Ali Dia's story is how he got the opportunity to play for Southampton. The story dates back to November 1996 when Graeme Souness received a call from someone claiming to be George Weah.
Graeme Souness was by then the manager of Southampton. The George Weah who called Graeme Souness asked the Southampton boss to trial his cousin Ali Dia; football's most famous fraudster. 
He told Graeme Souness that he played together with Ali Dia at Paris Saint-Germain. 'Weah' also told the by-then Southampton boss that Ali Dia had made 13 appearances for Senegal national team. 
George Weah had won the Ballon d'Or and the FIFA Player of the Year. So when Souness had that Ali Dia was Weah's cousin, he decided to offer him the chance at Southampton. 
Sources claim that Graeme Souness watched Ali Dia play just once in a five-a-side match. He then offered football's most famous fraudster a one-month contract at Southampton. 
Ali wore the number 33 shirt and made his debut in a match between Southampton and Leeds United. He came on as a substitute in the 32nd minute after Le Tissier sustained an injury on the pitch.
Everyone expected Ali to impress, like his cousin George Weah. However, during the match, Graeme Souness realized Ali was not a player fit for playing in the Premier League. 
Graeme Souness substituted Ali Dia in the 85th minute as his team lost the match 2-0. Ali showed up the following day at Southampton's team facility for treatment. However, that was the last time Graeme Souness and Southampton players saw him. 
Was Ali Dia A Cousin To George Weah? 
After reports on how Southampton signed Ali Dia circulated, football fans wanted to know if he was really George Weah's cousin. Well, it turned out that the alleged relationship between George Weah and Ali Dia was just a hoax. 
When George Weah was asked about Ali Dia, the legendary footballer answered that he did not know who 'his cousin' was.
Rumours have it that the person who called Graeme Souness, claiming to be George Weah, was Ali's university friend. Well, Ali Dia might go down in history as football's most famous fraudster. 
Was Ali Dia a real footballer? 
Ali Dia was a professional footballer. He failed at Southampton because he did not have the quality to play in the English Premier League. 
After leaving Southampton, the Senegalese international played for Gateshead in the Football Conference and later Northumberland. 
Ali made eight appearances for Northumberland, scoring twice. He scored his first goal for the club in his debut match. 
Where is Ali Dia now? 
After his spell with Northumberland, Ali joined Northumbria University in England. He graduated from the university in 2001 after studying business. 
He then furthered his education at San Francisco State University, where he graduated with a Master of Business Administration in 2003. 
Ali later worked in the business sector in Qatar and is now living in London. His son, Simon, is a professional footballer playing for Kasetsart in Thailand. Simon is a striker. 
Ali spoke to Bleacher Report in 2016 about his football career at Southampton. The currently 57-year-old was not happy with the reports published about him. He described the Southampton story to be hurtful to him and his family. 
Ali Dia insisted that he was not a liar, as many people claim. He said that he actually played for Paris Saint-Germain and helped the French side win the second tier between 1986 and 1988 – he is not sure of the exact year. 
Speaking of his infamous debut at Southampton, Ali said that he had spent one and a half months at Southampton before making his debut against Leeds.