Serena Williams tennis love affair to continue after retirement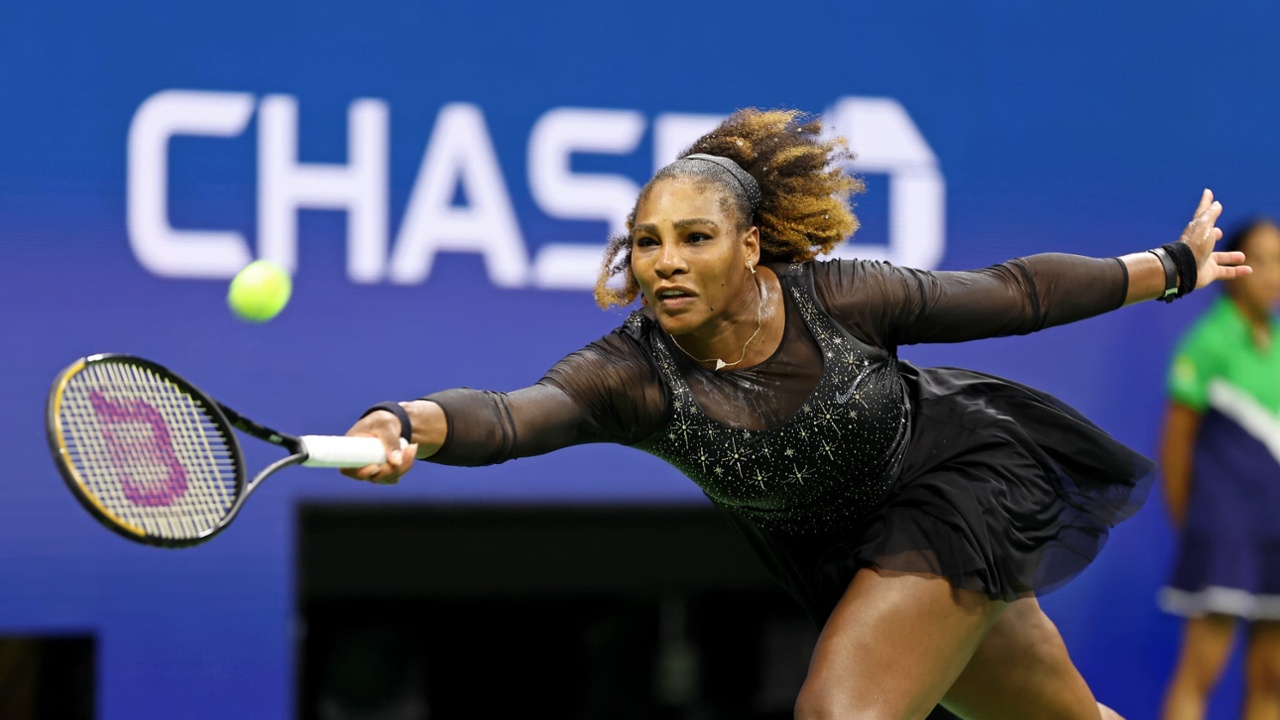 Serena Williams says her love affair with tennis will continue despite retiring

She still doesn't know how exactly

Williams has dominated the women's game for more than two decades
 After sailing to the second round of the U.S. Open, 23-time Grand Slam winner Serena Williams says her love affair with tennis will continue despite retiring.
Williams smiled after her gruelling but ultimately triumphant victory over Danka Kovinic of Montenegro, 6-3, 6-3, in the first round.
Williams will not be giving up the sport that she claims has given her "everything" when she exits the stage; she will continue to be involved somehow.
"I love the sport and I feel like it's given me so much. It's given me a platform that I never even thought I would have. I don't see myself not a part of tennis. I don't know how I'm going to be a part of tennis as of right now. I just don't know how," she remarked reflectively.
Williams has dominated the women's game for more than two decades, but she also has a wide variety of other interests outside of tennis.
She has worked in the fashion industry as a designer, acting, and investor in startups in their early stages. She was an early investor in MasterClass, which was one of 16 companies with a market value of over $1 billion to get money from Serena Ventures.
Williams' greatest impact and connection to the sport is likely to continue to be as a leader speaking out on diversity, racism, and other social issues.
While it is certain that there will be additional business opportunities that grow out of tennis, it is also certain that there will be additional business opportunities that grow out of tennis.
The 23-time winner of the Grand Slam is aware of the impact she has had off the court, but she has never focused on it. She could now focus on this moving forward.
She said weeks ago that her being away from the sport would be an evolution. The word "retirement" was never one she cared for, though.
She told Vogue in an exclusive interview that 'evolution' might be the word that best describes what she is doing. Ideally, Serena said that her priorities are shifting away from tennis and toward other things.
Williams has spent much of the off-court time in the past three years planning for the day she decided to move on. This includes establishing a venture capitalist company (Serena Ventures) and investing in a number of different organizations.
On the other hand, she stated that she plans to have more children after retirement, which is a major factor in her decision to hang her rackets. In 2017, Williams became a mother for the first time to a baby girl named Alexis Olympia.
She says to continue picking tennis at the expense of her family. Nevertheless, she admits that it's been hard making that decision.
"I've been reluctant to admit that I have to move on from playing tennis. It's like a taboo topic. It comes up, and I start to cry. I think the only person I've really gone there with is my therapist," she told Vogue.