Omanyala set for three European races to conclude season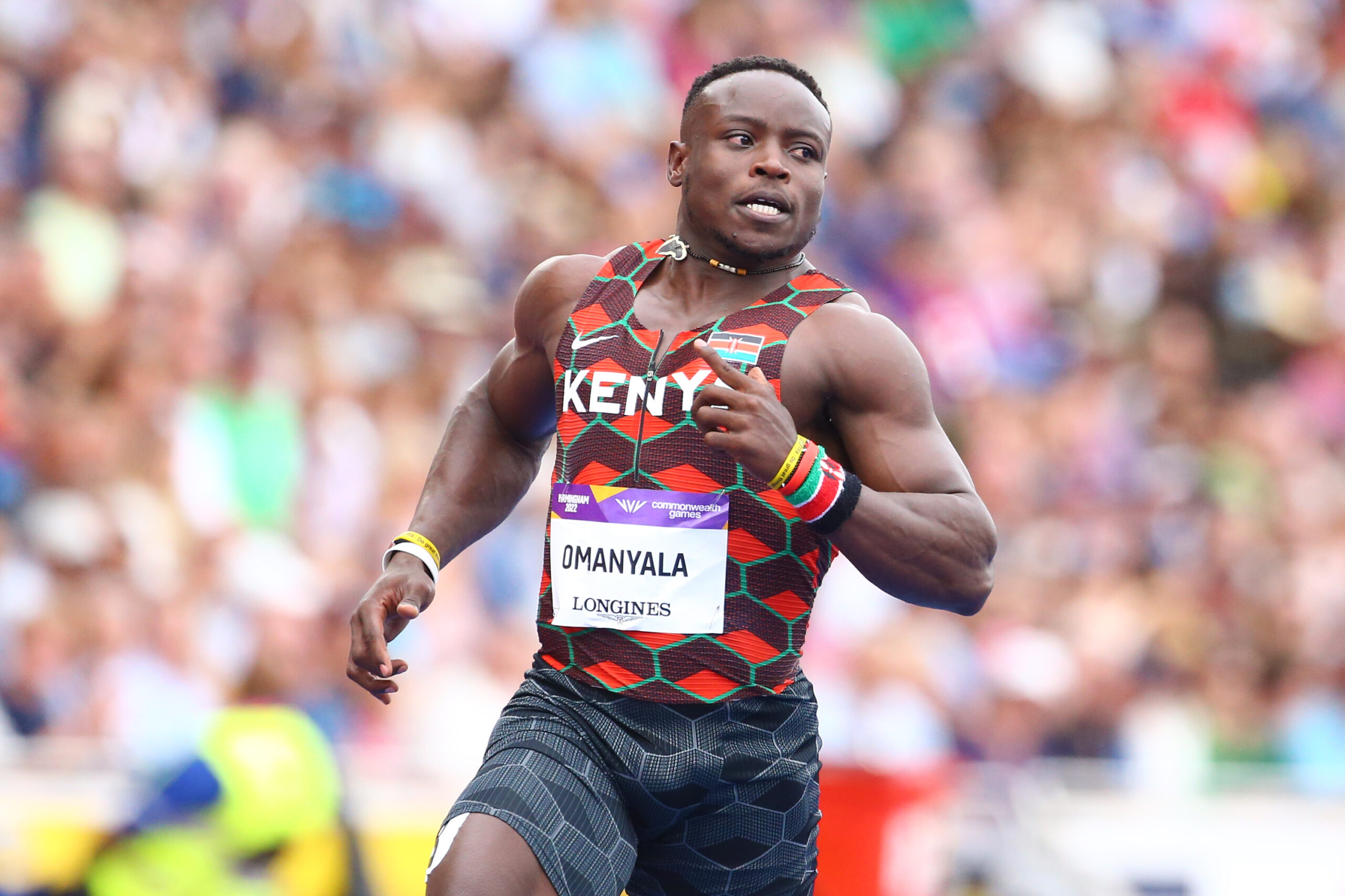 Ferdinand Omanyala will compete in three Continental Tour Races
He won the Commonwealth and African titles
He is looking for a strong finish to the season
After winning the Commonwealth Games title in Birmingham, United Kingdom earlier this month, African record holder Ferdinand Omanyala will switch his attention to concluding his season on a high when he competes in three races in Europe.
Omanyala has been confirmed for three Continental Tour races in Switzerland, Germany and the Croatia, drawing his season to an end.
He has been training in Italy since Wednesday and his first race, the Spitzen Leichtathletik is scheduled for the Swiss City of Luzern on Tuesday night.
"I have been training well after a very short rest period from the Commonwealth Games and I am looking forward to doing well. I am just going there to finish my season on a high and I am not in any pressure to perform," Omanyala said.
He added; "I have already achieved what I wanted this season, which was to go for Championship medals. I won the African title and the Commonwealth Games and I was also pleased with my performance at the World Championships. So everything I had purposed to achieve this season is done," he added.
"I believe I will run well. When you are not under any pressure, your performance is always on top so I am looking forward to good competition."
World Championship silver medalist confirmed as well
Among those lining up against Omanyala in the Swiss City of Lucerne will be World Championship silver medalist Marvine Bracy. The 28 year old has been in great form this season and will be keen to pick yet another win on tour.
He will be among three other Americans in the race, Kyrie King and Brandon Carnes.
Ackeem Blake, the 20-year old Jamaican sensation is also one to watch. Ivorian Arthur Cisse and Cuban Mena Reynier, with a Personal Best of 9.99sec will also be on the starting blocks.
After Switzerland, Omanyala will travel to Germany where he is scheduled to compete at the International Stadionfest (ISTAF) Athletics meet in Berlin, also a silver label tour race.
He will finish off his season in Zagreb, Croatia, where he will compete in the Memorial Borisa Hanžekovića meet which is a Gold Tour event.
"Always, the target is to finish on a high and I believe this will offer me a good spring to ensure that next season, I can come out strong with the major target being the World Championships in Belgrade," Omanyala opined.
Diamond League dream for Omanyala
Meanwhile, he hopes that he can run a few Diamond League races next season, something he says is a dream for him.
"This season it has not been possible to run in the Diamond League because most of the races came too close to those I was already registered for. Next season I want to try and compete in some," he says.
Omanyala adds; "Of course it is a dream come true to participate at the highest level and I believe by next year, I will be ready for it."