Alvaro Morata's new form ruins possible Ronaldo swap deal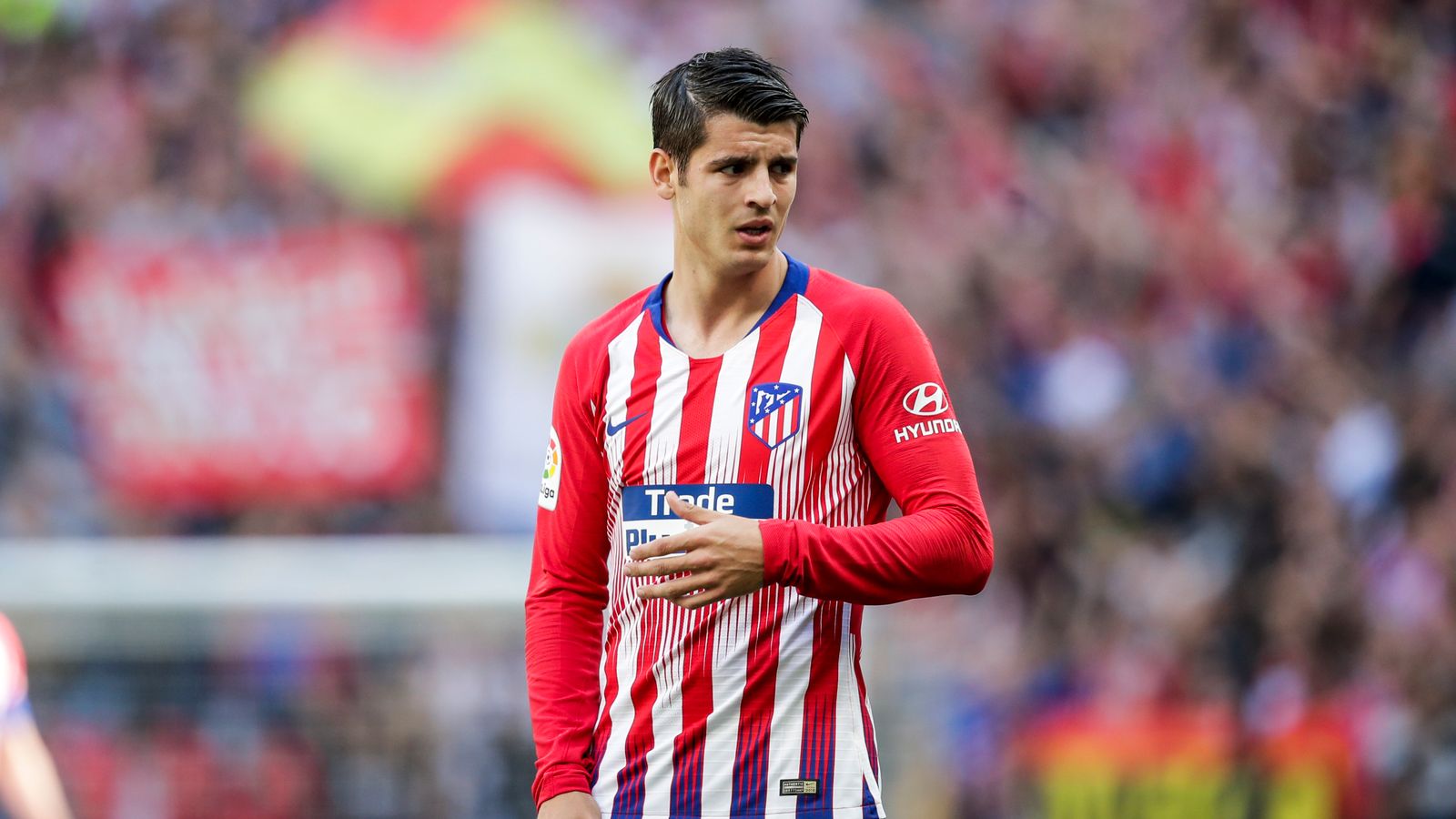 Manchester United had scouted Alvaro Morata in their quest to fill Ronaldo's gap in the unlikely event he departs the club this summer.
Ronaldo made his desire to leave the club clear earlier in the summer missing the club's pre-season tour.
The possible swap deal involving Ronaldo and Alvaro Morata could end if Morata keeps with the momentum. Manchester United has been onlook out to build their attack as Manager Erik Ten Hag rebuilds the club.
Spanish reports linked Alvaro Morata to Man United as Ronaldo's interests in Atletico Madrid gather momentum as well.
United's Anthony Martial who is a backup option for Ronaldo in the Man United attack is prone to injuries while Cristiano Ronaldo's rumors to leave the club are seemingly something to go by.
With Weeks remaining until the closure of the summer transfer window, Ronaldo's agent Jorge Mendes is working day and night to find a Champions League club for his client.
The Portuguese international missed the preseason tour with the squad due to family reasons and despite the news surrounding his departure United's coach Erik Ten Hag says Ronaldo is part of his project and such a transfer will not happen.
Man United lost two of the first opening games of the 2022/23 Premier League season with Ronaldo coming from the bench in the two games but had little impact to change the results.
The club also hasn't received any serious offers for the player, but Atletico Madrid and Diego Simeone were interested in bringing him over to the Spanish capital.
In making the above work, there was a deal that was believed to be cooked involving the players, with Morata moving to the Premier League side while Ronaldo to Atleti to satisfy players' demand.
The world cup is around the corner and Morata is keen on playing time whether he remains at the Atletico Madrid or not, he desires to remain relevant to Luis Enrique and the Spain national team.
Morata form
In recent weeks, Alvaro Morata has been in his top form a situation that's more likely to change any plans to ship him out of the Spanish capital.
Coming from a loan spell in Juventus, Morata has impressed Diego Simeone, and transfer at this point is not likely.
In pre-season, he was working hard and even scored a hat-trick in a friendly against Juventus, which prompted Simeone to give him the start when the season began.
That faith has been rewarded as well: Atletico Madrid won their opening La Liga game against Getafe 3-0, with Morata scoring twice, once in each half.
Simeone too, was full of praise for his display when he was asked about the player's future, and admitted that he would be happy to keep him with the team.
"I am not the owner of the club, I am the coach. Morata is doing very well, he has been working in an extraordinary way and all of us who are with him today hope that he can continue with us, of course."
Simeone added, later on, appreciating the forward's desire: "He came with a lot of humility, wanting to work, without demanding anything, but making an effort to have this form."
In the last few weeks of the window, it's difficult to predict where Ronaldo will be playing his football: offers are limited, and the apparent best option already has a forward who is firing.