Indefatigable Yego eyes 2023 World Champs, 2024 Paris Olympics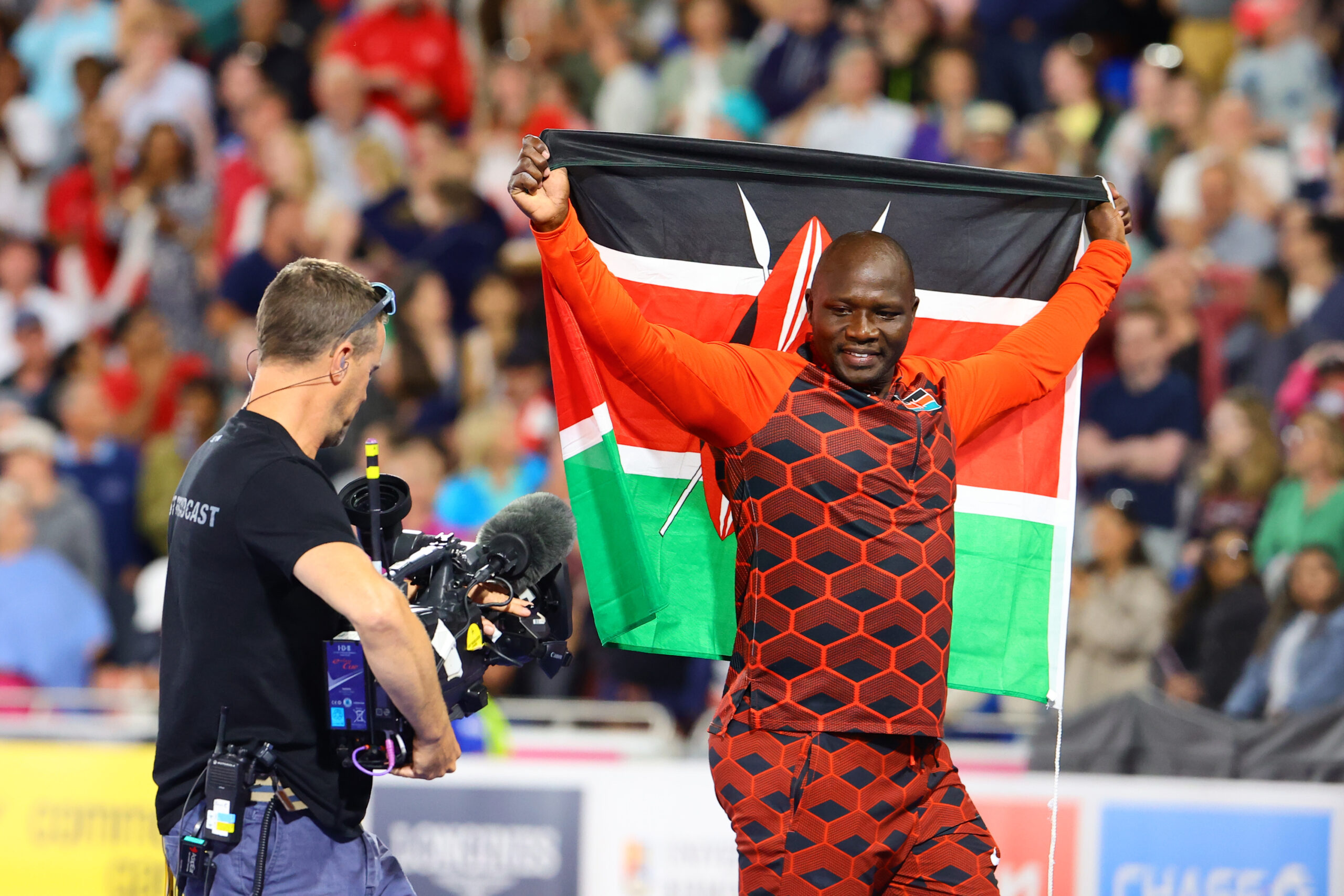 Yego won his first global medal in four years at the Commonwealth Games
He has eyes set on competing over the next two years
He is confident of finishing his career on a high
After quenching his thirst for a global medal for the first time in four years, former Javelin world champion Julius Yego has set his sights on next year's World Championships in Budapest and the 2024 Olympic Games in Paris, before he thinks of retirement.
The 33-year old clinched bronze at the Commonwealth Games when he attained a best throw of 85.70m in his first attempt, marking a season's best for him and only the second time this season he was throwing beyond the 80m line.
He says the performance is a massive morale booster for him and now plots to do even better and get more competition to improve his performance.
"It honestly feels good to be among the medals once again. I had missed this feeling," Yego said after clinching bronze in Birmingham.
He added; "I'm sure many people had written me off in this competition because of the level of fitness I have had over the past four years of which I have struggled. But I thank God that I have finished the season healthy. I want to focus on next year because I am sure this might be my last Commonwealth Games as four years is way too long for me," he added.
World Championships, Paris Olympics
"Next year we have the World championships in Budapest and Olympics in France in 2024, so, I just want to pray that I remain healthy where I am now. I want to try and compete in those two," he further stated.
In Birmingham, Yego started his competition with the massive 85m throw. He registered no throws in the second, third, fourth and fifth attempts. He threw beyond 80 for the third time this season in his final attempt, but the throw was registered at 82.68, meaning his maiden throw earned him a medal.
Recently crowned World Champion Anderson Peters of Grenada won silver with a best throw of 88.64m earned in his fifth attempt while Pakistan's Arshad Nadeem broke the Games Record to win gold with abest throw of 90.18m, also a personal best for him.
Recovery from injury
Yego picked up an injury in 2016 at the Olympic Games in Rio de Janeiro, just after registering a massive throw that was enough to hand him silver in the Brazilian capital. He had to be taken off on a wheelchair and has struggled to remain fit since then.
He has lost competition from then on and his performances at the global stage with the 2017, 2019 and last month's World Championships were not the best.
However, he closes the year with the African title and Commonwealth bronze which he believes will propel him to a grand strong finish to his career.
"It has not been easy but I never lost hope. I kept working and I kept believing. Now I want to ensure I finish on a high," added the 33-year old.