I need to improve, says Nadal after Cincinnati Open defeat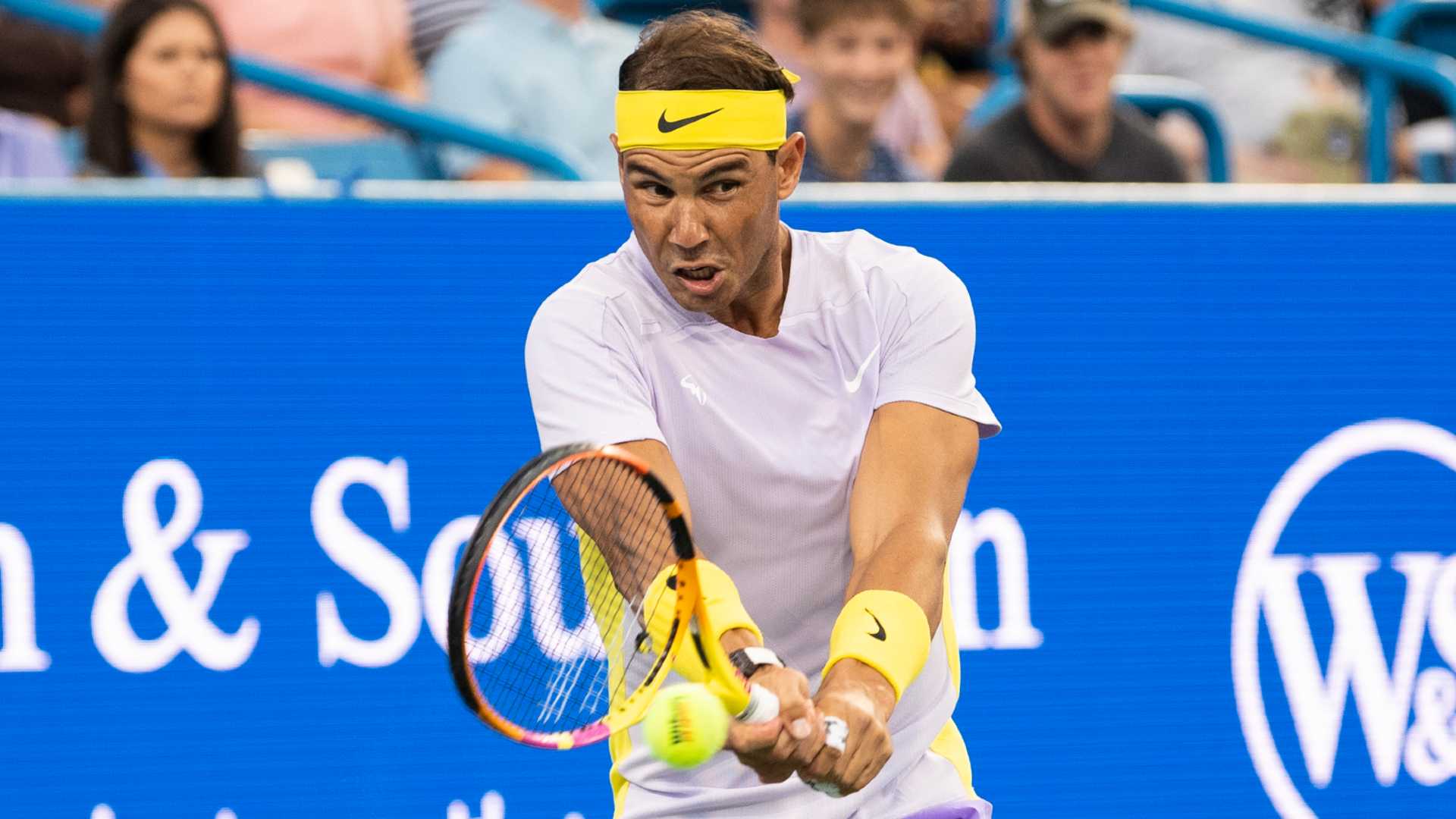 Borna Coric gave Nadal an uneasy return

Nadal still harbours hope to break the record for most Grand Slam single-event titles

He attributed his loss in Cincinnati to lack of court time
Rafael Nadal, who has been out for six weeks due to an injury, didn't seem too disheartened by his 7-6(9), 4-6, 6-3 loss to Borna Coric in the Cincinnati Open.
Coric beat Nadal on Wednesday, giving him an uneasy welcome as he prepares for the U.S Open.
Nadal withdrew from Wimbledon semi-final against Nick Kyrgios in July due to an abdominal injury. He has not played any competitive match since.
But, he still harbours hope to break the record for most Grand Slam single-event titles with a win at the U.S. Open 2022. He will be going for his 23rd Grand Slam.
The 36-year-old attributed his loss in Cincinnati to a lack of court time. This is despite the fact that he withdrew from the ATP Masters event in Montreal the previous week, citing incomplete recovery.
Coric, a former world No. 12, had a much easier time playing against the Spaniard.
Nadal told the press that he didn't play his best match, something that happens even to star tennis players. He congratulated Coric for playing a good game, adding that he would be back from a rough patch.
Nadal says he still has much to learn and improve his game by playing more games. He credited his loss to inadequate preparation ahead of the match, topped by weeks of injury healing.
"I need to improve. I need to practise. I need to return better. I need days, and that's the truth. It's obvious that I was not ready enough to win the match today. It has been a difficult injury to manage. The last month and a half haven't been easy," said Nadal.
Nadal is eyeing his fifth victory at the US Open, which is the last major Grand Slam of the year. He won his last US Open Grand Slam in 2019.
The Spaniard will get another check-up to ascertain that his injury is completely healed ahead of the oncoming US Open.
He is optimistic that he will be in good shape ahead of the debacle at Flushing Meadows. Nadal affirmed that he is fit in terms of practice and is preparing his mind to train for a Grand Slam.
Thus, he needs 'to get into a Grand Slam mood' because this will help him get his 23rd title.
"I need to move forward and just start to think about the energy that the crowd gives me in New York. I know it's a very special place for me, and I enjoy it, unforgettable moments there, and I'm going to try my very best every single day to be ready for that."
Earlier, he said that it felt great having an opportunity to reach the top of the ATP rankings once again.
Nadal said this was an opportunity despite his previous belief that this ship had departed. His equation is getting complicated with the loss, but he has the US Open to redeem himself. The World No. 3 added that his focus is to stay healthy and play in all events he wants. But, he will not stretch his body's limit to stay fit.