How much would Milinkovic-Savic cost Man United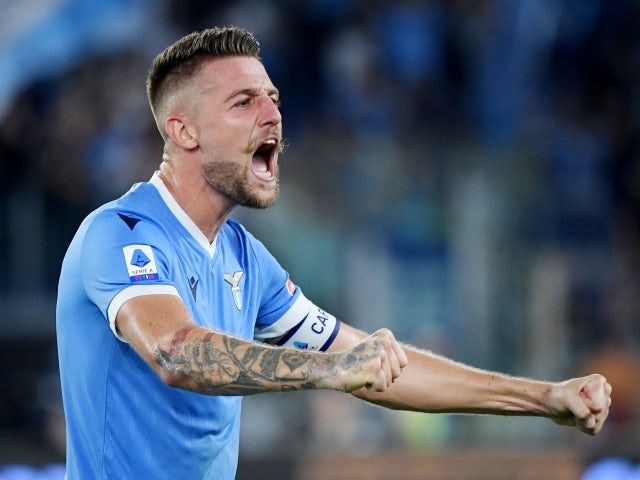 Manchester United continues to be linked with every player in the market as the transfer window closes up.
Manchester United's long interest in Frenkie De Jong is slowly fading and going for other options
Other midfielders have also been targeted in recent weeks, but it looks like they're going to pursue a deal for Lazio's Milinkovic-Savic
Manchester United are interested in a deal for Lazio midfielder Sergej Milinkovic-Savic as they look for a flurry of transfers to close the transfer window.
The Red Devils have needed midfield reinforcements, and targeted Barcelona's Frenkie de Jong all summer, but have been unable to get the deal done.
Other midfielders have also been targeted in recent weeks, but it looks like they're going to pursue a deal for Lazio's Serbian star in the hope of bolstering their squad.
Milinkovic-Savic has been one of Serie A's best players, contributing to both halves of the pitch, and would be a fine addition to United's team, provided he gets the right support.
Lazio demands a big fee
It's reported that Manchester United will have to fork out a big fee for the player £42 million if they are to sign him this summer.
Manchester United has already opened negotiations with the player's agents but is yet to present an offer to Lazio for Milinkovic-Savic's signing.
Negotiations were expected to be difficult for the player Lazio has resisted interest in the past, and it was expected that United would have to fork out a fee closer to £60 million to secure the midfielder.
There have been links between Milinkovic-Savic and Manchester United in the past, dating back to Jose Mourinho's time at the club, but there seems to be greater interest now than ever before.
In addition to Milinkovic-Savic, Manchester United is hoping to sign Casemiro from Real Madrid to add more defensive solidity and support any creative players.
Furthermore, that may not be their only business, as they're also hoping to bring in another forward, right-back, and possibly even a new goalkeeper, as United have left important bits of their transfer business to the last few days.
The Red Devils began the new season with 2-1 and 4-0 defeats to Brentford, hence the greater urgency shown in recent days, as they look to improve their squad for the rest of the campaign.