Discussions between Manchester United and Adrien Rabiot in total stand-by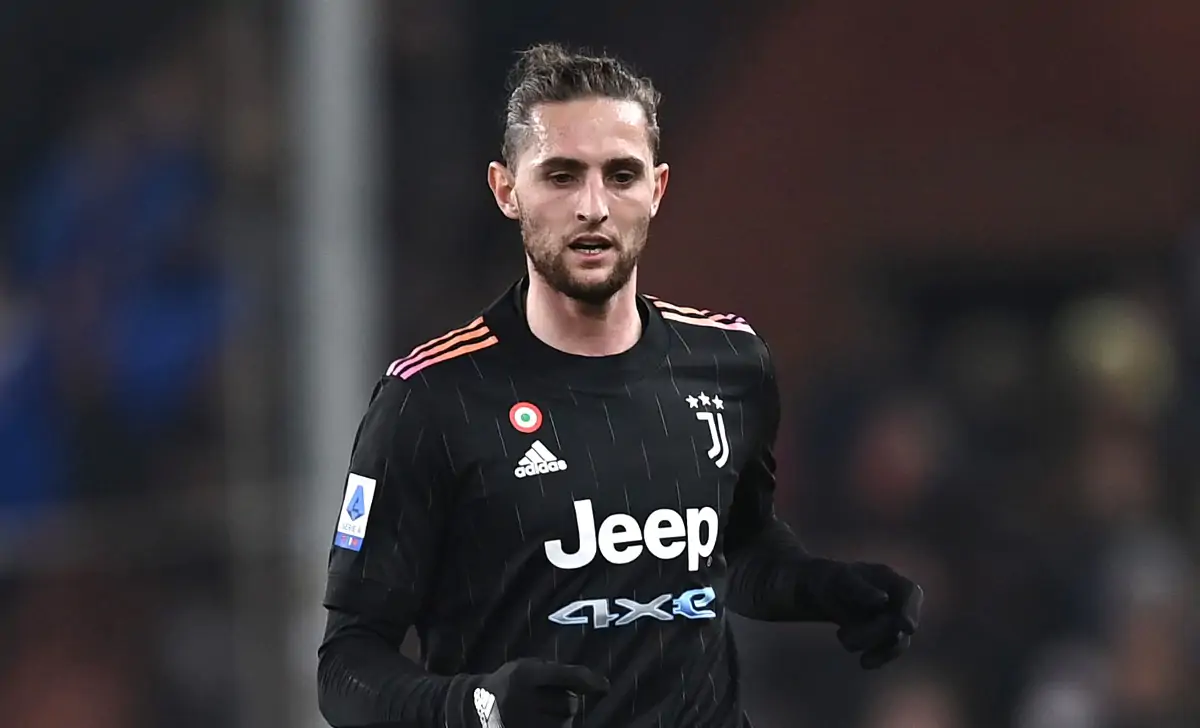 Manchester United are interested in signing Adrien Rabiot from Juventus. The Red Devils have already reached an agreement on Rabiot's transfer with Juventus. 

However, the deal could collapse because no personal terms have been reached between Manchester United and Adrien Rabiot. 
Reports indicate that the discussions between Manchester United and Adrien Rabiot's camp are on total stand-by. Rabiot's mother, Veronique, is the stumbling block in negotiations due to her fearsome reputation. 
According to Fabrizio Romano, Manchester United are not ready to pay the huge salary Adrien Rabiot's camp is requesting. The Red Devils won't change the salary bid they made to the Juventus star several days ago. 
Adrien Rabiot's camp insists on a higher salary, which could collapse the deal. Discussions on personal terms could only proceed once Rabiot accepts the salary Manchester United are willing to pay him.
The Red Devils and Juventus already reached an agreement on Rabiot's transfer fee several days ago. The two teams agreed on a transfer fee worth 15 million euros, which could rise to 20 million euros.
However, there are higher chances that the deal could collapse. Manchester United are currently looking for other midfield options. 
Manchester United need to sign a holding midfielder before the end of this summer transfer window. Scott McTominay and Fred have not been stable in the past few seasons. 
Frenkie de Jong's deal is likely not to go through this summer. The Dutch midfielder does not want to join Manchester United. 
Frenkie de Jong, who is also on the radar of Chelsea, is owed 17 million euros by FC Barcelona. Xavi intends to have Frenkie de Jong in his squad for this season. However, Manchester United are hanging around in case Barca decides to offload de Jong. Casemiro has emerged as an option to the Red Devils this summer. 
Manchester United are still in talks with Moussa Dembele. Erik ten Hag wants the Lyon forward to be part of his attacking squad this season. However, in the coming few days, the Red Devils' main priority is signing a holding midfielder. 
As of now, Manchester United have only made three major signings. Tyrell Malacia was the first to arrive from Feyenoord, followed by Christian Eriksen, who joined as a free agent from Brentford. Lisandro Martinez joined Manchester United from Ajax for 55 million euros. 
Manchester United are yet to record a win since the start of the 2022-23 Premier League season. The Red Devils lost their first match of the season at home to Brighton & Hove Albion. Brentford then humiliated them 4-0 last weekend. Manchester United are the last team on the Premier League table.
Manchester United are still busy in the transfer market as Erik ten Hag wants to strengthen the team. Sources still claim that Cristiano Ronaldo wants to leave the Red Devils before the summer transfer window closes. 
Ronaldo wants to play in the UEFA Champions League this season. His agent, Jorge Mendes, is still looking for an elite club Cristiano Ronaldo can join.