8 times a player has been sent off under Jurgen Klopp tenure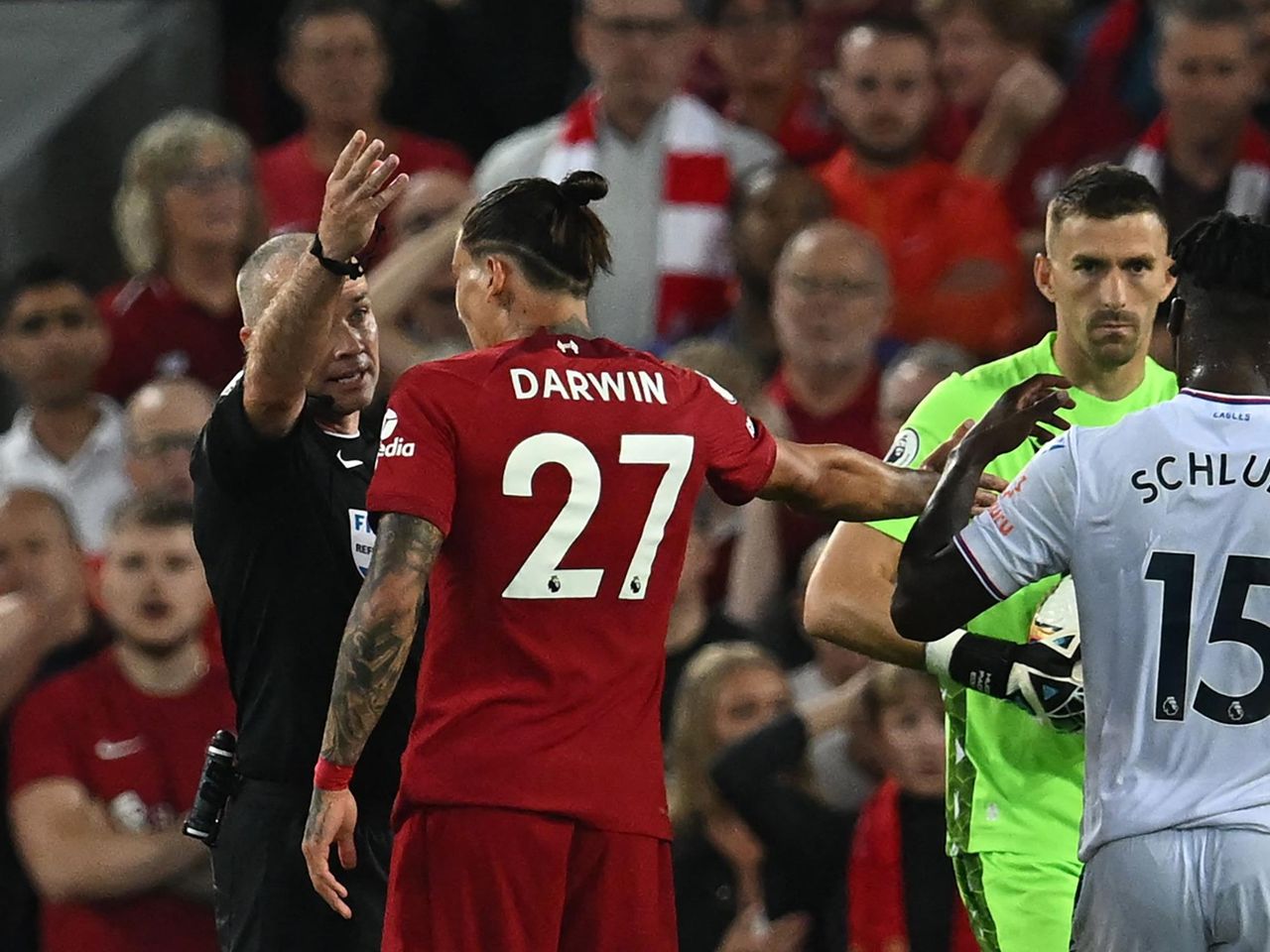 During Jurgen Klopp's tenure as manager of Liverpool, the club has played 382 matches 

And the German coach has seen just nine of his players receive a red card.

The 2022–2023 season has already seen the first red card of the season.
That means that Liverpool supporters typically only have to witness one red card during an entire season, given that a red card is shown once every 42.44 games on average under Jurgen Klopp.
We discuss eight players sent off at Liverpool under Klopp tenure.
Brad Smith-vs Swansea-May 2016
Smith made just a few appearances for Liverpool during his career.
Liverpool lost 3-1 in his second season start, but it wasn't the worst part. The referee chose to deploy a circular red card. Apparently, they can tell the cards apart.
 Joe Gomez-vs Sevilla- September 2017
Gomez, who was only 20 years old at the time, was yet another player on this list to receive a second yellow card after he caught a player for Sevilla in injury time during a Champions League match that was tied 2-2.
It was a clumsy and pointless challenge that resulted in the young English centre-back being banished to the locker room.
Gomez would eventually become a first-team regular for Liverpool. The club would go on to win the Champions League the following season.
Gomez has had difficulty recovering from a severe injury with Liverpool, which has tremendous competition at the centre-back position.
Sadio Mane-vs Manchaster City-September 2017
Four days earlier to Gomez's red card, Mane had been sent off early during an awful day for Liverpool as they crashed to a 5-0 loss versus City. Gomez's red card came four days after Mane's red card.
Ederson ran out to meet Mane as he chased after a long ball played over the top of the defence. Mane moved up to meet the ball with his foot but collided with Ederson and kicked him in the head just outside the box.
The play was called off because of the injury.
The decision to send him off sparked a heated controversy. Many  people including Jurgen Klopp arguing that he should not have received a red card because it was evident that he was going for the ball.
However, a debate of this nature would most likely not occur in the modern era because decisions of this kind are rarely made.
Jordan Henderson-vs Watford November 2018
Henderson was shown a second yellow card and sent off during Liverpool's match against Watford. At the time of his dismissal, Liverpool led Watford 2-0.
It was the culmination of multiple fouls, with the Liverpool captain having been warned plenty of times that he was on thin ice after receiving his first yellow card. The foul in question was the climax of several warnings.
Henderson tackled the opposing player just as Etienne Capoue was about to run by him after Capoue had defeated the Liverpool player. Henderson was subsequently taken to the locker room.
Alisson- vs Brighton-November 2019
Alisson Becker, a usually dependable goalkeeper for Jurgen Klopp, found himself in a precarious position when he found himself outside of his box while Brighton attackers were closing in on him. He was caught between a rock and a hard place.
It took him a while to make up his mind. He initially turned around to go back to the goal, but at the very last second, he decided to try and block Leandro Trossard's lob instead.
Instead, he saved it by putting his hands outside of the box, which caused an immediate red.
Andrew Robertson-vs Spurs December 2012
Robertson was given his marching orders at the Tottenham Hotspur Stadium during Liverpool's Premier League encounter against Spurs, which ended in a tie for 2-2.
He let loose with a sweeping kick across Emerson's torso that, had he won the ball, would have been regarded as an outstanding tackle.
However, he did not avoid the collision and instead took out the Spurs wing-back. As a result of the VAR review, he was given an early shower.
Surprisingly, even though Harry Kane made a dangerous tackle on Andrew Robertson early in the game. However, the video assistant referee decided not to send him. In either case, it is undeniable that Robertson deserved to be given his marching orders.
Darwin Nunez-vs Crystal Palace -August 2022
Nunez was the most recent player to receive a red card for Jurgen Klopp. He was sent off during Liverpool's 1-1 draw with Palace at Anfield for butting heading Joachim Andersen. 
Before Liverpool's new Uruguayan striker lost his cool and sent Andersen plummeting to the ground like a downed Danish pine tree, it was apparent that the Palace player was trying to rile him up.
The referee, Paul Tierney, was standing only a few yards away when he brandished the red card and pointed it in Nunez's direction.