William Saliba is ready and promising for Arsenal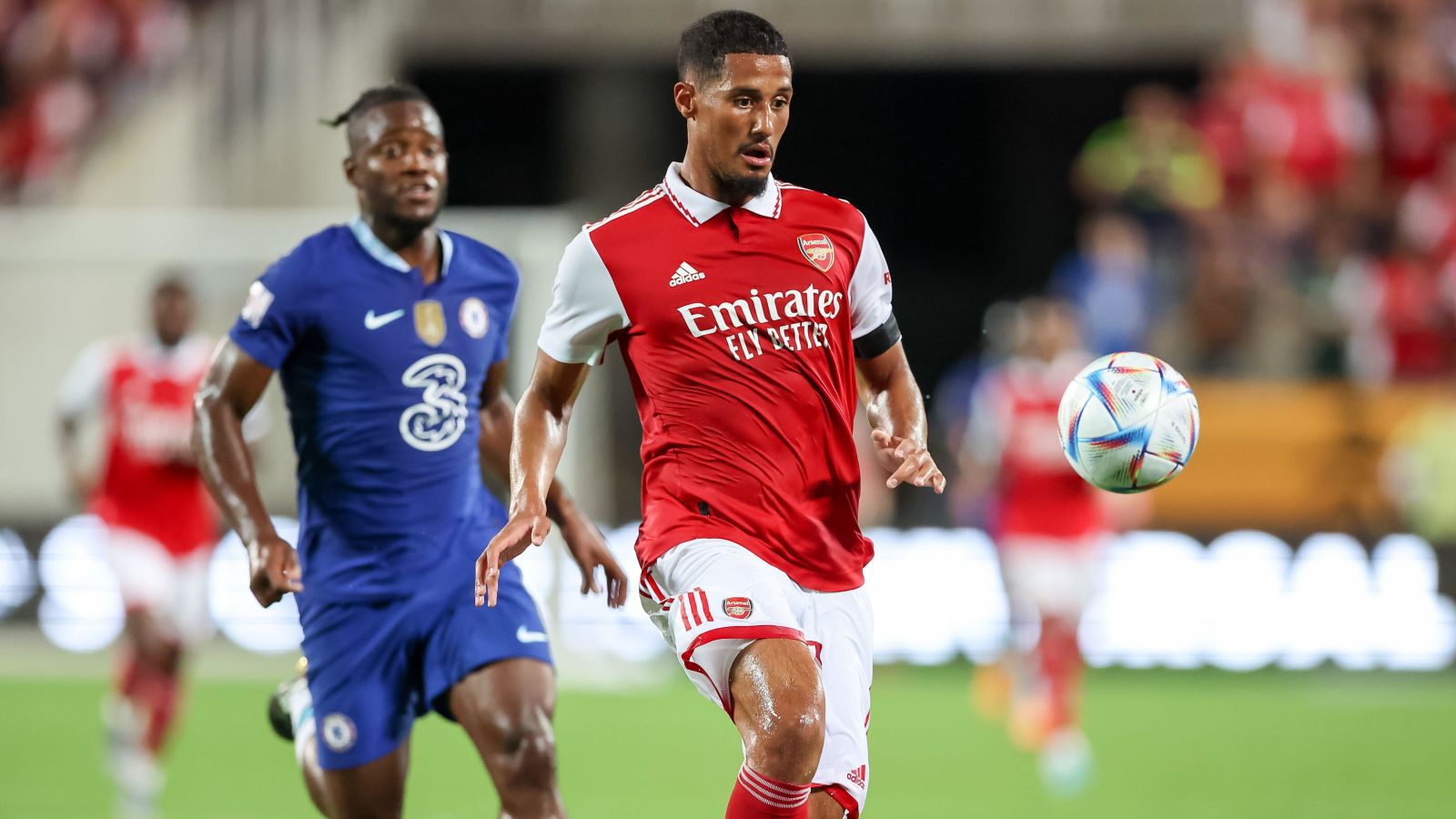 William Saliba and Arsenal have spent the last two seasons demonstrating that absence does indeed make the heart grow fonder.
Both Saliba and Arsenal have spent the last three years denying how much they need each other.
Saliba set the tone for a performance of extreme competence by denying Timo Werner a rare goal in the opening five minutes in the USA tour
Saliba was signed three years ago for £27million but has endured a turbulent relationship with Mikel Arteta, leading to the Arsenal manager effectively telling the defender he was not yet ready to fight for a place in his squad.
And, while Saliba has spent the last three seasons impressing in Ligue 1, Arsenal's defense has regularly picked up a rifle and aimed it squarely between their toes.
The 21-year-old's stint at Marseille last year proved to be especially successful; Saliba was a key member of the side's core XI, featuring in 36 of their 38 league matches and even picking Kylian Mbappe's pocket with the skill of a fresher 'borrowing' their housemate's cheddar.
Above all, Saliba has followed the classic advice given to somebody on a relationship break; focus on yourself, work on your shortcomings and show the other party exactly what they're missing.
As Arsenal's Champions League push faltered at the last, many of their supporters identified the integration of Saliba into their defense as a priority.
While some Gooners are prone to wild overstatements, their instincts on Saliba have been proven sound; the Frenchman's composure, speed, and impeccable timing were all on the show as the Gunners hammered Chelsea 4-0 in Florida on Saturday.
Saliba set the tone for a performance of extreme competence by denying Timo Werner a rare goal in the opening five minutes, chasing him down and calmly and commandingly intervening with a well-placed limb just before Werner pulled the trigger.
There was nothing showy about Saliba's block but, in the process of keeping the game goalless, the youngster made his tally of zero competitive senior appearances for Arsenal seem like a misprint.
No wonder he was named Ligue 1's Young Player of the Season. And no wonder Arsenal fans have been pining for his return.
"I belong to Arsenal, and I still have two years there," Saliba said in May when questioned about rumours that he was keen to leave the Emirates.
"I will be there for pre-season with Arsenal. I have played zero matches with Arsenal and I want to show them what I'm made of and have the chance to play for the supporters and for this big club. In any case, leaving like that would be a shame."
Arteta, whose decision to sideline Saliba in the past has come in for criticism, said: "I am really pleased to see the way he is playing, the way he has adapted to the team, the maturity that he's shown at 21 years old, carry on doing it.
"We will keep developing him, he has a huge potential, he is already a top player and we have to make him even better."
And when asked whether Saliba will be prepared for the new Premier League season with his young Arsenal team, Arteta confirmed: "He looked ready to me today."
The underlying statistics suggest Saliba has been ready for some time; he won more duels (70%) and had a higher pass success rate (90%) than Benjamin White, Gabriel, and Rob Holding last season.
And his goal-saving intervention against Chelsea was surely just the first act of a defender who must be eager to make up for a lost time.
Both Saliba and Arsenal have spent the last three years denying how much they need each other. There's no need for either to pretend any longer.