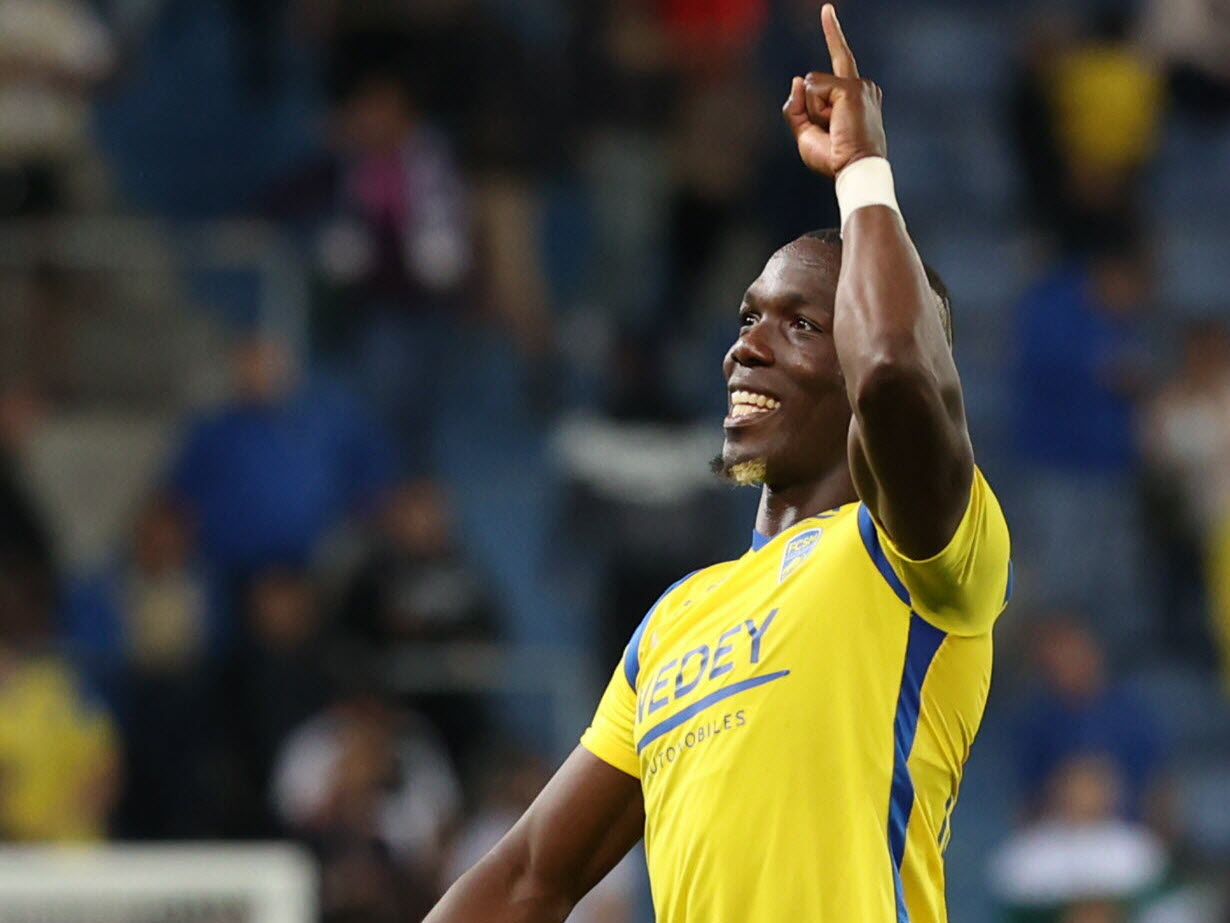 Florentin Pogba is Paul Pogba's elder brother, and he is also a footballer

The31-year-old plays Table Tennis better the Pogba

Florentin has a twin brother called Mathias Pogba, who also plays football

According to the twin brothers, football runs through the family as their father was a footballer
ATK Mohun Bagan has barged into the Indian Super League transfer season by storm, and the club just announced four players in less than a week.
Pogbas's brother Florentin Pogba, also a Guinean international, has signed a two-year contract with the Mariners.
 Paul Pogba is widely known worldwide due to his incredible talent, but we are less familiar with his elder brother. The Mariners will largely benefit from his 31-year-quality, old's skill set, and intellectual ability.
Let's get to know the former Sochaux player Florentin Pogba.
Who is Florentin Pogba?
Pogba was born on the 19th of August 1990 in the capital city of Guinea, Conakry. However, his family decided to move to Paris, France, whe he was eight. 
He began his junior career with various local clubs in the province of Il-de-. In 2007, He was discovered by a Celta de Vigo scouting staff and agreed to move to the club. where he spent two seasons
He has supported arsenal since his teenage years
Florentin Pogba was fourteen years old when he watched Arsenal's undefeated season. Pogba has grown up supporting Arsenal, which influenced Paul's decision to support them.
During that time, Arsenal had a bitter rivalry with the Red Devils, the club Paul moved to in later years.
Florentin has frequently backed Manchester United Unite and his younger brother from the stumps, so his allegiances may have dramatically shifted.
While Paul Pogba did defeat his elder brother in the Europa League game and generally in his professional career, when it comes to Table Tennis, Florentin has the upper hand. The 31-year-old has skills in the sport.
As a small boy in Paris, During his early years in Paris, Florentin, along with Mathias, His twin brother, joined a Table Tennis club where the multi-talented pogba became a champion at the local clubs.
On the other hand, Mathias was a famous and successful performer, winning the French title in his age bracket.
Whereas Florentin's professional career is lower than his younger brother's, his table tennis career might have been perfect if he had pursued it passionately.
Florentin played for Celta Vigo
Florentin captured the attention of Celta spies while playing for inexperienced Parisian clubs. He spent several years in the Spanish league's youth top positions and together with his twin brother Mathias.
He shared the locker room with other young talents such as Lago Aspas and Joselu. 
Florentin has widely discussed how valuable the stage was in his professional life, although he did not play for the club in the first team.
Florentin plays for the Guinea National team
Florentin has Played for both Guinea and France He first played for Guinea in a friendly match against Mali in 2010.
For France, Pogba was selected to represent France's U-20 team at the Toulon event in 2011. Hie put in good performances through the entire season.
However, they lost to Columbia in the finals; Pogba was among three French players who missed a penalty.
In 2013, Pogba chose Guinea over France; he officially declared that he would only play for Guinea and has been called numerous times ever since. With 31 caps, his most recent appearance was against Sudan in a World Cup qualifier in 2021.
Pogba's parents migrated from Guinea to France
While his elder twin brothers played for Guinea, Pogba chose France. As per the brothers, football runs in the family as their father used to play it. 
Paul and Florentin played against each other in the Europa League match
Man United faced Saint Etienne in the UEFA Europa League Round of 32 in 2017. This implied that Florentin played against his younger brother Paul for the first time in their career
The Red Devils won the match 1-0 thanks to a goal from Henrikh Mkhitaryan. Saint Etienne had a couple of opportunities in that competitive game.
Florentin Pogba started at left-back, while pogba Paul was backed in midfield by Fellaini and Carrick 
Zlatan Ibrahimovic scored a hat-trick in the second leg, ensuring United's progression to the next round.
After both games, the brothers exchanged shirts and hugged, clearly an emotional event for the pair.