Meet 5 of the richest tennis coaches of all time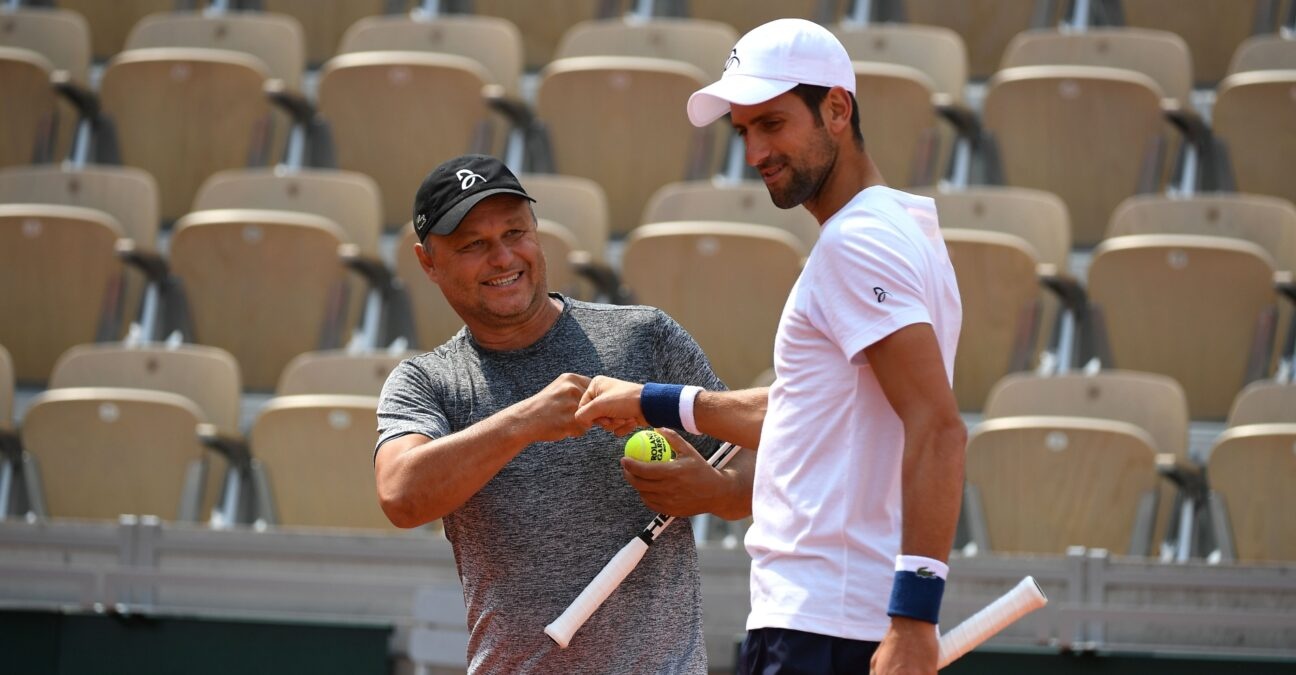 The matrix of success in tennis is not dependent one person alone
Former tennis pro and current instructor in Slovakia, Marian Vajda is a big name in the sport
Anthony Dalton Roche is also a legendary coach
The matrix of success in tennis is not dependent one person alone; it's a sequence that depends on the best brains. That's why we have the richest tennis coaches all time.
A close look at any tennis match creates an impression that it's a solitary activity fully dependent on personal skill and effort. However, even in an individual sport, it's important to have a solid team behind you who can push you to your limits and back you up when things get rough.
As such, tennis coaches are a crucial piece of the puzzle. They are the people shaping great talents in the courts. So who are they?
MARIAN VAJDA
Former tennis pro and current instructor in Slovakia, Marian Vajda is a big name in the sport. He was Novak Djokovic's coach for a long time, and the two of them won 77 titles together.
With 17 Grand Slam victories, Vajda and Djokovic make history as the most successful coaching duo in tennis. Besides being Djokovic's coach, he is also a trusted friend and confidant.
When he wasn't with Djokovic, you could see the Serbian had on-court and off-court difficulties. They had a great chemistry and became one of tennis' all-time great doubles teams. His tenure with Djokovic makes him one of the richest tennis coaches all time.
ANTHONY ROCHE
Anthony Dalton Roche is a former professional tennis player from Australia. He holds the title of MBE. He reached as high as the No. 2 spot in the world rankings after winning one Grand Slam singles championship and 15 Grand Slam doubles titles.
Following the conclusion of his playing career, Roche transitioned into a job as a tennis coach, which he grew into a highly successful profession. In 1985, Ivan Lendl hired Roche as a full-time coach in order to receive his assistance with volleying.
Lendl looked to Roche for instruction since he knew the coach was a successful player on grass courts in the past and he wanted to win Wimbledon. Patrick Rafter, a former world No.1 tennis player, was coached by Roche beginning 1997 and continuing through the end of his career in 2002.
From 2005 to May 12, 2007, Roche was Roger Federer's coach. He also coached Lleyton Hewitt, a two-time winner of the Grand Slam in singles.
TONI NADAL
As a coach, Toni Nadal will likely be remembered as one of the all-time greats besides being the richest tennis coaches all time. Until 2017, he coached his nephew, Rafael Nadal.
He coached the 22-time Grand Slam champion since he was a young boy in Manacor, Spain. They won 16 Grand Slam tournaments together.
Nevertheless, Nadal said that his Toni's coaching method was "brutal," but he also credits him for his success. It is through him that he is the star he is today. Upon leaving his role as Nadal's on-the-road coach, he switched to working with the next generation of players at the Rafa Nadal Academy in Mallorca.
PATRICK MOURATOGLOU
Originally from Greece, French tennis coach and sports pundit Patrick Mouratoglou is among the richest tennis coaches all time.
He also coached Serena Williams from 2012 to 2022. Serena had just experienced her first loss in the first round of a Grand Slam tournament when Mouratoglou became her coach.
Since then, Mouratoglou helped Williams win the Wimbledon championship a record five times and an Olympic gold medal. She won the US Open championship four times and the French Open championship twice.
Under his stewardship, Serena also won the Australian Open championship twice and returned Williams to the top of the WTA rankings.
He also the coach of the Greek tennis prodigy Stefanos Tsitsipas, Marcos Baghdatis, Anastasia Pavlyuchenkova, Grigor Dimitrov, and Jeremy Chardy.
NICK BOLLETTIERI
US tennis pro and coach Nick Bollettieri is the first person to establish a tennis boarding school. He was instrumental in the careers of tennis greats like Andre Agassi, Jim Courier, Monica Seles, and Mary Pierce. These are the tennis legends of the past decade.
He also coached Venus and Serena Williams, Martina Hingis, Anna Kournikova, Marcelo Ros, and Kei Nishikori and Maria Sharapova. Others include Daniela Hantuchová, Jelena Jankovi, Sabine Lisicki, Tommy Haas, and Kei Nishikori.
Bollettieri founded the Nick Bollettieri Tennis Academy (NBTA) on 40 acres in Manatee County, Florida. The National Tennis Academy (NBTA) revolutionised how tennis was taught to top juniors by becoming the first major tennis boarding school. His students achieved unprecedented success, including world No.1 ranking and Grand Slam titles.