3 interesting things about Mauro Icardi wife Wanda Nara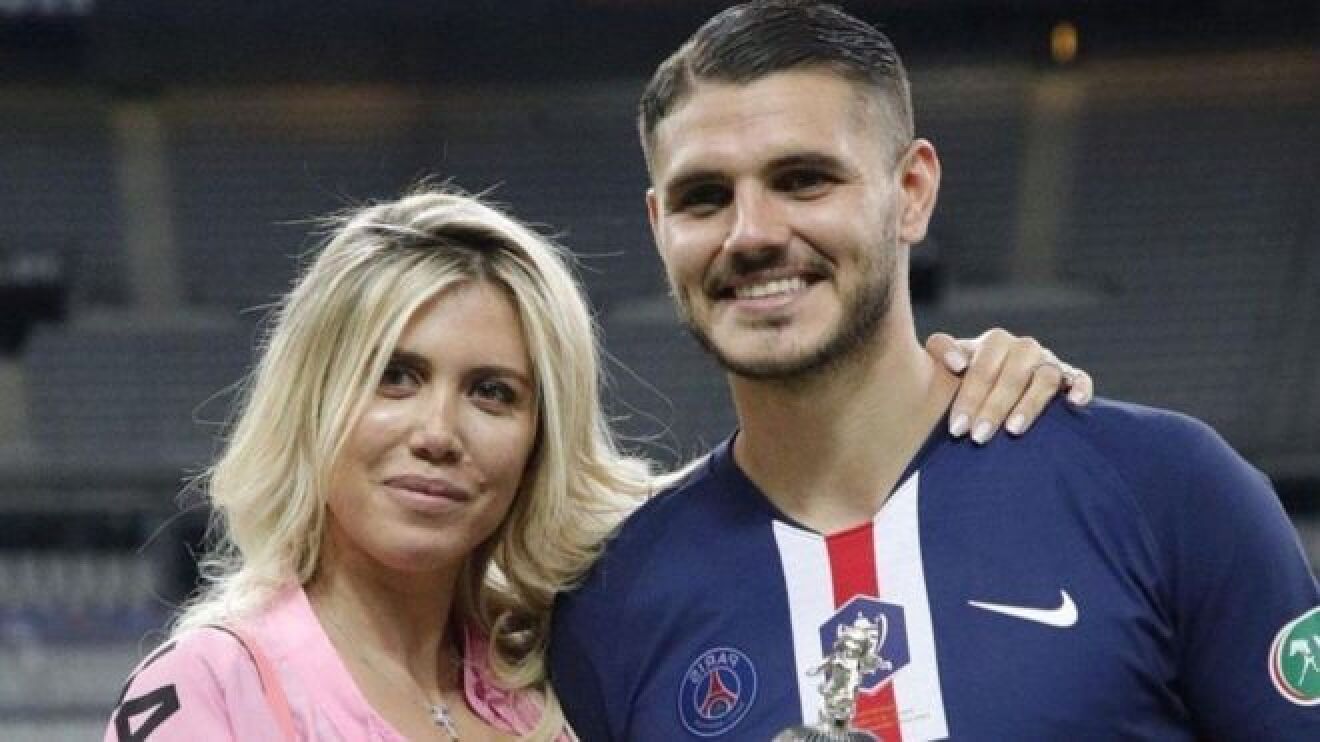 Icardi has access to the resources of one of the world's wealthiest clubs
Wanda Nara is best described as an astute businesswoman
The capital and most populous city of the province of Santa Fe in central Argentina is Rosario
Paris Saint-Germain (PSG) striker Mauro Icardi wife Wanda Nara is an interesting partner who always lights up the football world.
Her life is as great as it's mired in controversy. As a PSG player, Icardi has access to the resources of one of the world's wealthiest clubs.
When compared to his wife and agent Nara's monthly pay, though, he comes out on the losing end. That's the first interesting thing about her.
Argentine attorney Mauricio D'Alessandro released this information on Intrusos, detailing how the Nara, the ex-wife of Maxi Lopez is a cash cow. Lopez is a player with Barcelona.
Nara a while back signed an agreement obligating Lopez to continue paying child support for their three children until they turn 21. That's a source of income that stems in part from her former marriage to the ex-footballer husband.
Considering that their youngest child is currently nine years old, Lopez will pay child support until 2034. Moreover, she now has exclusive ownership of the family house they shared in Argentina.
WHO IS ICARDI WIFE?
Her name is Wanda Nara best described as an astute businesswoman. Nara's television career is a major source of income for her. She recently debuted her own line of cosmetics in Argentina, with sights set on conquering the European market next.
Despite being younger, Nara earns more than her husband, Icardi. That's the second interesting thing about her. Icardo wife frequently hosts chat shows on several networks and makes money from social media advertisements too.
When it comes to women's football in Europe, Nara is among the most influential figures. She earns a lot of money from modeling jobs when she's not negotiating her husband's contract extensions or transfers from PSG. She is an agent.
WHERE IS ICARDI FROM?
Mauro Icardi hails from Argentina, Rosario in particular. The capital and most populous city of the province of Santa Fe in central Argentina is Rosario. The settlement is on the west bank of the Paraná River, approximately 300 kilometers to the north of Buenos Aires.
Rosario is the most populated city in Argentina that is not the nation's capital.
HOW DID ICARDI AND WANDA NARA MEET?
Icardi reveals in his book that the first time Nara communicated with him, she was still married to Lopez.  When Inter Milan played Torino in April of that year, Lopez famously declined to shake Icardi's hand.
After that, Icardi caused some consternation when he announced his intention to get a tattoo on his arm depicting the three children that had been born to the former couple.
Then, Nara stoked another fierce debate when she opened up on rooming up 12 times a day. The rumour was spread by Daniele Adani.
The Sun reports that during a conversation between Icardi and Nara, it was revealed that the two can have coitus up to twelve times every single day.
Icardi wife Nara revealed in 2020 that the attacker will decline rooming up if his team is defeated. Her remarks came after Antonio Conte, the former Inter Milan manager responsible for selling Icardi to PSG in 2019, suggesting that football players shouldn't try to waste energy by engaging in coitus.
The model and TV personality told Italian magazine Repubblica dei Donne that Icardi is a professional athlete who does not engage in any activities prior to a match. However, gives it a shot before the game.
He only enjoys it when his team wins a match. When he loses, he is never in mood for it.
WHAT HAS HAPPENED TO ICARDI AND HIS WIFE?
The primary source of contention is that Icardi wife claimed that her husband had an affair with another woman. These allegations follow similar claims by the footballer in 2018 when he cast aspersions on Nara allegedly cheating.
After a phony "audio leak," Nara was pressured into denying that she cheated on Icardi. She labelled this as fake news.
ARE MAURO AND WANDA STILL TOGETHER?
After the cheating allegations, the couple made up. They recently toured Kenya and Rwanda for their holiday. From their photos online, they looked fairy at ease.