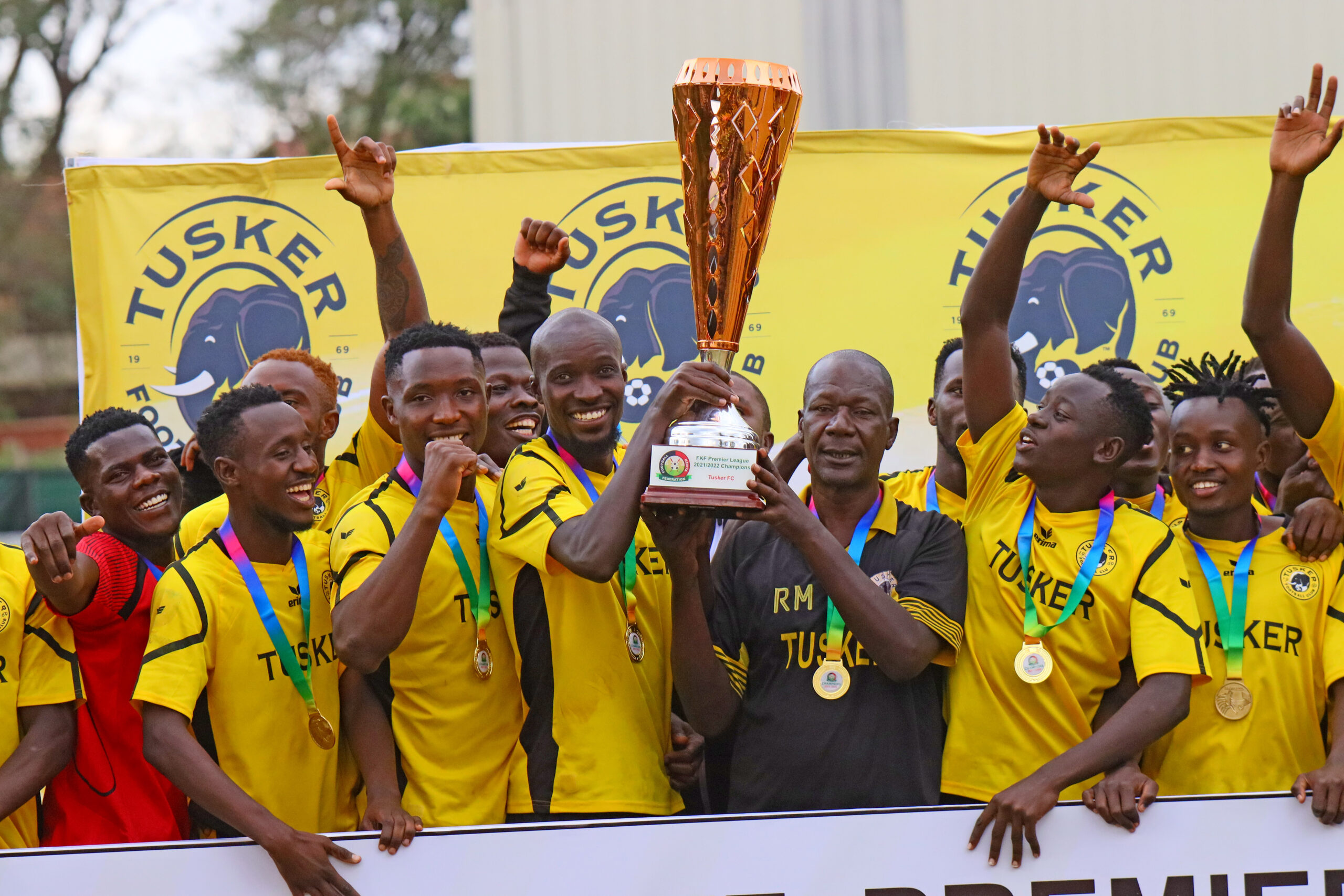 Tusker FC have qualified to represent Kenya in the CAF Champions League
Kenyan teams cannot participate in international football due to a FIFA suspension
CAF has extended the registration period to July 31
Recently crowned FKF Premier League champions Tusker FC are waiting with bated breath on the direction Kenyan football will take in the next few weeks with the FIFA Suspension.
Kenya was slapped with a suspension from world governing body FIFA in February this year over Government interference after Sports Cabinet Secretary Amina Mohamed disbanded the Football Kenya Federation.
She later on installed a caretaker Committee for six months before turning it into a Transitional Committee on two separate occasions.
With these latest acts, Kenya's suspension from FIFA remains in place, with the world governing body having clearly stated the only way the country's suspension would be lifted is if the Federation is reinstated.
And now, Tusker are hoping that a solution would be reached to aid them play continental football next season. Already, the women's team was barred from playing the qualifiers for the Africa Women's Cup of Nations while the men's team is out of the 2023 AFCON and CHAN qualifiers.
Want to play Continental football
"We know how much we wanted to play continental football next season and we hope that this situation will be resolved. As teams we have worked really hard to see the team go through the season and win the title and now the reward for us is playing in the Champions League. We hope they get a solution and our suspension is lifted," said Tusker FC head coach Robert Matano who is also the chair of the Kenya Football Coaches Association.
Calls have been made by local football stakeholders for a solution to be found to enable Kenya get back to playing international football.
Gor Mahia head coach Andres Spier, who is also a former Technical Director of the Football Kenya Federation also called for action to be taken.
"I just want to urge the relevant authorities to respect the laws that are there. If you want to play international football, you have to play by the rules of the international bodies so I hope that they have this situation solved and we can get back to normal," the German coach stated.
Situation resolved
If the situation is resolved then Kenya will only have a team playing in the Champions League as the Caretaker Committee did not organize the FKF Cup whose winner usually plays the Confederation Cup.
Tusker who reached the play-off round of the Confederation Cup last season had hoped for a better outing this year as they eyed qualification into the group stages of either competition.
Teams that are eliminated from the Champions League in the first round usually contest for a place in the Confederation Cup.