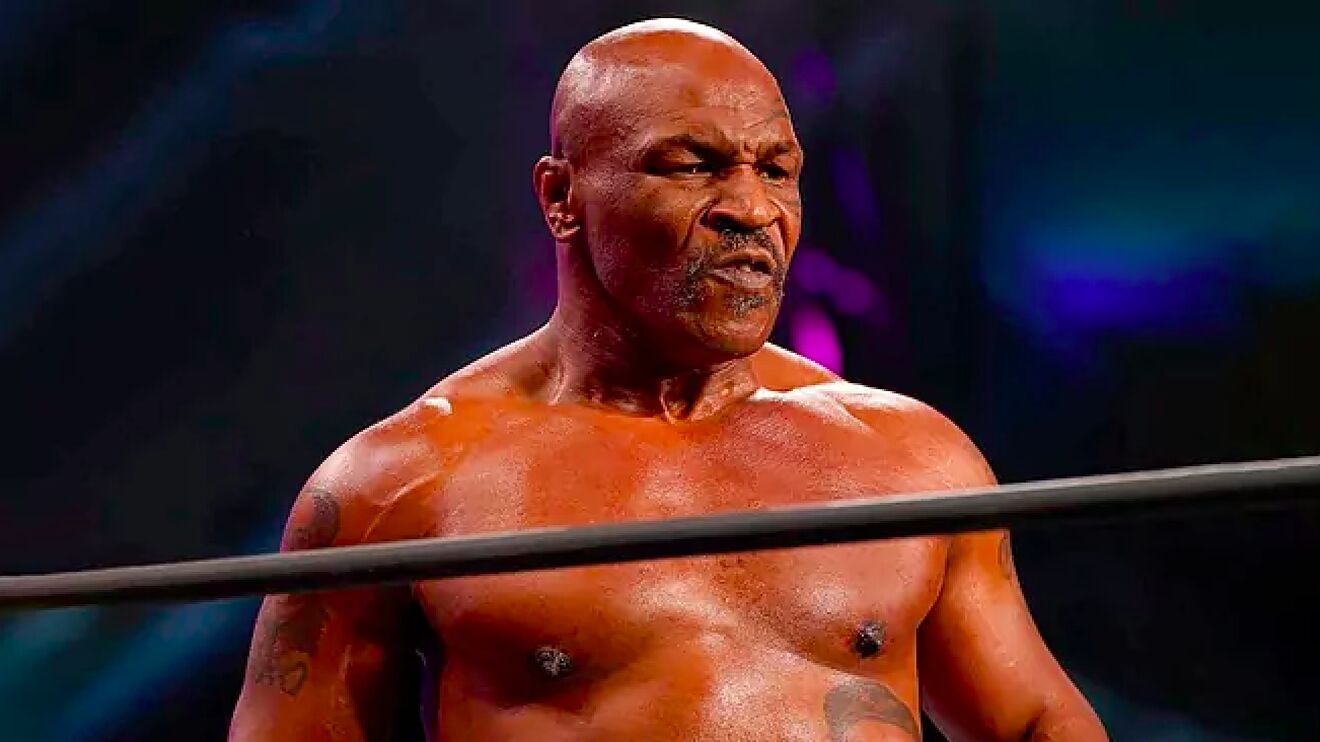 Mike Tyson is arguably the greatest heavyweight boxer of all time. 

He is popularly known as the "baddest man on the planet" due to his achievements as a boxer. 

He is among the top athletes who have gone to jail due to rape charges. 
Mike Tyson is one of the greatest athletes in the world. The American star is a former professional boxer who competed from 1985 to 2005. Tyson is considered one of the greatest heavyweight boxers of all time. He was the undisputed world heavyweight champion from 1987 to 1990. 
Mike Tyson is the first heavyweight boxer to hold the WBA, WBC and IBF titles at the same time. His boxing career was not easy, as he spent some time in prison. He was arrested in July 1991 for the rape of 18-year-old Desiree Washington. 
There was enough evidence to convict Mike Tyson of rape. However, the boxing star denied the rape charges. The court found him guilty, and he was sentenced to six years in prison and four years of probation. Tyson was, however, released from prison three years after his sentence. 
Early Life 
Mike Tyson was born on June 30, 1966, in New York City. His mother was a promiscuous woman who might have been a prostitute. Tyson has an older brother and a sister who died of a heart attack in 1990 at 24. 
Tyson's biological father was a cab driver from Jamaica. However, the man who Tyson knew as his father was a pimp named Jimmy Kirkpatrick. He was a top baseball player in the neighbourhood.
According to Tyson, his father (Jimmy) was a regular street guy caught up in the street world. He loved pool halls and gambling. Jimmy died in 1992 after leaving Tyson's family. 
Tyson's mother died when the boxer was just 16 years old. He was left in the custody of Cus D'Amato, a boxing trainer and manager. Tyson dropped out of high school as a junior. 
Career
Tyson began his career as an amateur, where he won gold medals at the 1981 and 1982 Junior Olympic Games. He later won the gold medal at the National Golden Gloves tournament in 1984 in New York after beating Jonathan Littles. 
He made his professional debut as a boxer the following year at 18. Tyson got the world's attention after he won his first 26 out of 28 fights by knockout. He was billed as the next boxing star in the United States due to his performance in the ring. 
Tyson intimidated other fighters with his strength and outstanding hand speed. He also had good timing, coordination and accuracy. His defensive abilities made it difficult for other fighters to beat him. 
Tyson became the World Boxing Council (WBC) heavyweight champion in 1986 after knocking out Trevor Berbick. He was just 20 years old when he won the fight by TKO in the second round. He won the WBA and IBF titles the following year after defeating James Smith and Tony Tucker.
Personal life
Mike Tyson is a Muslim. He revealed during an interview with Fox News that Allah is all he needs in his life. 
Mike Tyson has been married three times and has seven children. However, one of his children is deceased. The legendary fighter first married Robin Givens in 1989. The two married for just one year, then divorced. The marriage had allegations of violence, spousal abuse and mental instability to Tyson. The two never had a child. 
Tyson then married Monica Turner in April 1996. Monica divorced Tyson five years later, accusing him of committing adultery. The couple had two children until their divorce. 
Tyson then married his longtime girlfriend, Lakiha Spicer, in June 2009. Lakisha and Tyson have two children. 
Life after retirement
Mike Tyson retired in 2005 after achieving great success in the boxing world. He started a tour of exhibition bouts to pay off his numerous debts immediately after retirement. He also held entertainment boxing shows at a casino in La Vegas.
The former champion has stayed in the limelight promoting various companies and websites. Tyson joined the acting industry a few years after retirement. He has taken acting roles in several movies, including The Hangover.
Mike Tyson launched the Mike Tyson Cares Foundation in October 2012, intending to provide innovative centers that provide for the comprehensive needs of kids from broken families.