Max Verstappen biography, Net worth, girlfriend, salary, Endorsements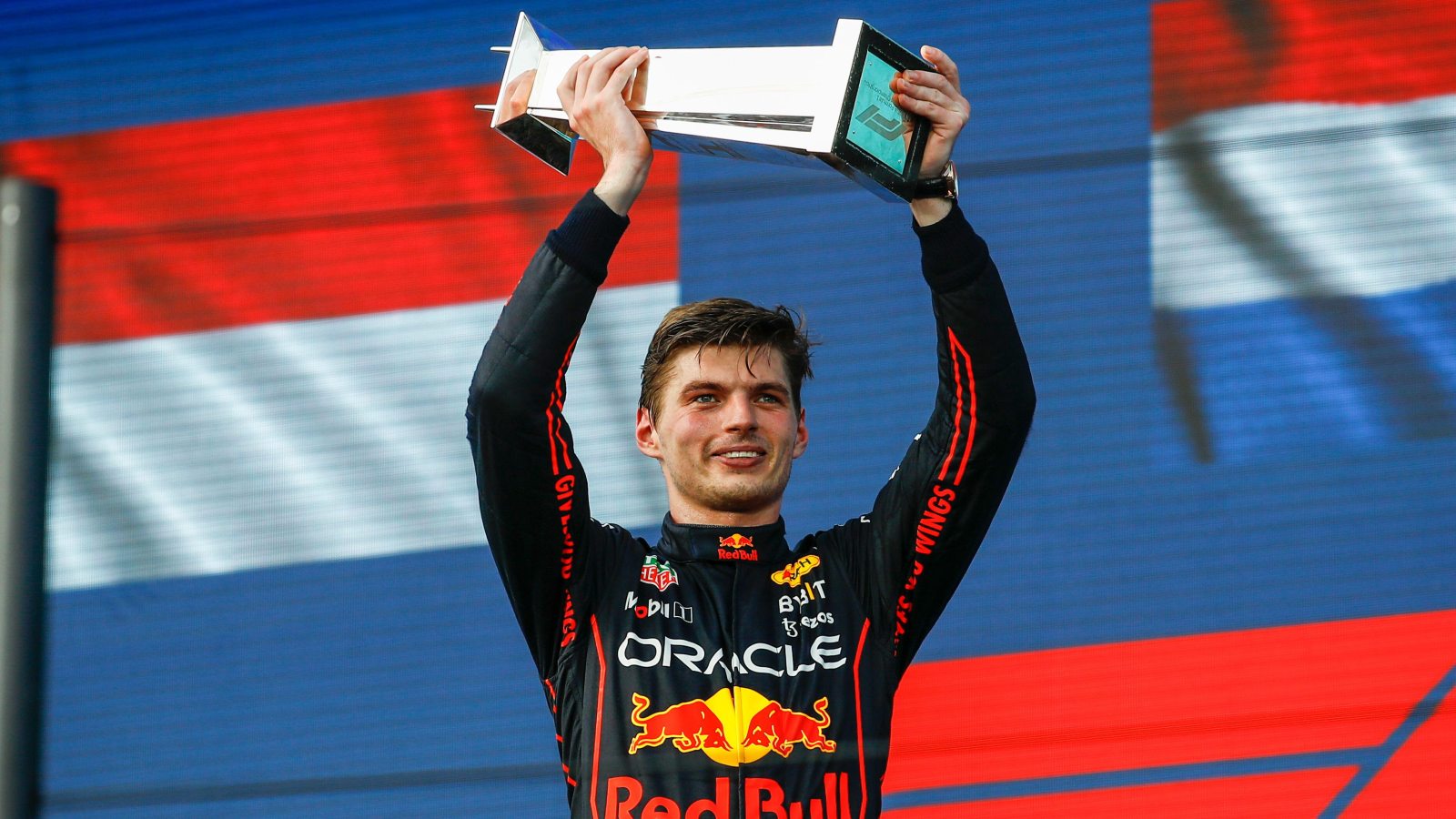 RedBull's driver Max Verstappen became more popular after winning the 2021 Formula One World Championship title in Abu Dhabi

Verstappen is currently the highest-paid driver in Formula One after Extending his contract with RedBull until 2028

The 24-year-old driver is dating Kelly Piquet, the daughter of Nelson Piquet, a three-time Formula One World Champion
Max Verstappen is the top trending name in the racing world after winning his first Formula One controversial World Championship title in December 2021, even though some racing fanatics argue that Lewis Hamilton deserved to win because of his dominance throughout the race. But who exactly is Max Verstappen?
Max verstappen's Ealy life
Verstappen was born on September 30, 1997, in Hasselt, Belgium. His father, Jos Verstappen and mother, Sophie Kumpen. are familiar because they were both racers: Jos Verstappen is a former F1 driver from the Netherlands, and Sophie Kumpen competed in Karting. He also has a younger sister named Victoria Jane Verstappen.
Verstappen was a karting regular in Genk, Belgium, by age six. And in 2005, he attracted much interest when winning all 21 races in his first-ever championship, the Belgium Championship mini (VAS).
In just eight years, the Dutch kid had won almost everything there was to win in karting, including the World KZ Championship in Varennes-sur-Allier, France.
He was incredible at the F3 championship at 16, winning his sixth race, after which he went on to win six consecutive races in the series, finishing third overall.
Formula One Career
When he joined Scuderia Toro Rosso in 2015, he was the youngest Formula One driver in history at 18. In his first season, he earned 49 points and finished in fourth place twice.
He joined Red Bull Racing in 2016 and raced alongside Daniel Ricciardo. Verstappen accomplished the unthinkable by defeating 2007 world champion Kimi Raikkonen in his team's debut Grand Prix in Spain.
By 2016, the Dutch driver had established himself as the hottest young talent in F1, finishing fifth overall in the 2016 World Championship.
He finished the 2021 Formula 1 season with ten race wins to win his first drivers' championship title and become the first Dutch driver to do so.
The reigning Formula One champion is currently at the top of the drivers' table standings with 150 points.
Net worth and Salary
According to Acknowledge, Max Verstappen's net worth is approximately $200 million. Max Verstappen's current contract with the RedBull F1 team pays him $54 million annually.
Verstappen has surpassed Lewis Hamilton to become the highest-paid racing driver of all time. He is the youngest Formula One driver to win the Formula One World Championship title.
After signing a contract extension, Max Verstappen will be with Red Bull until at least the end of the 2028 season.
How do Max Verstappen and Lewis Hamilton relate?
Lewis Hamilton and Max Verstappen have had an intense rivalry since Max first appeared on the scene.
Max has demonstrated his brilliance and excellent driving skills since 2015, attracting many fans and critics alike, who hailed him as a strong competitor for the Grand Pix title, which Lewis Hamilton held at the time.
It didn't take Hamilton long to notice the rising star. It was followed by years of extensive competition in various races, clashes and venting of frustration and anger toward each other, and exchanging words.
Endorsements
Max endorses a variety of brands and is sponsored by several well-known companies. Jumbo Supermarkets, Ziggo, Red Bull, G-Star Raw, and CarNext.com, are just some of the companies supporting him.
At the age of 24, Max is the second most famous Formula One driver after Lewis Hamilton.
Who is Max Verstappen's Girlfriend?
Max Verstappen has been dating with Kelly Piquet, 33, since 2020. Kelly Piquet is the daughter of Nelson Piquet, a three-time Formula One World Champion from Brazil. 
Ms Piquet works at the Institute for Integrative Nutrition in Monaco as a health and wellness coach and a model who has appeared in several runway shows. Kelly Piquet dated Daniil Kvyat, a Russian Formula One driver with whom she has a daughter.