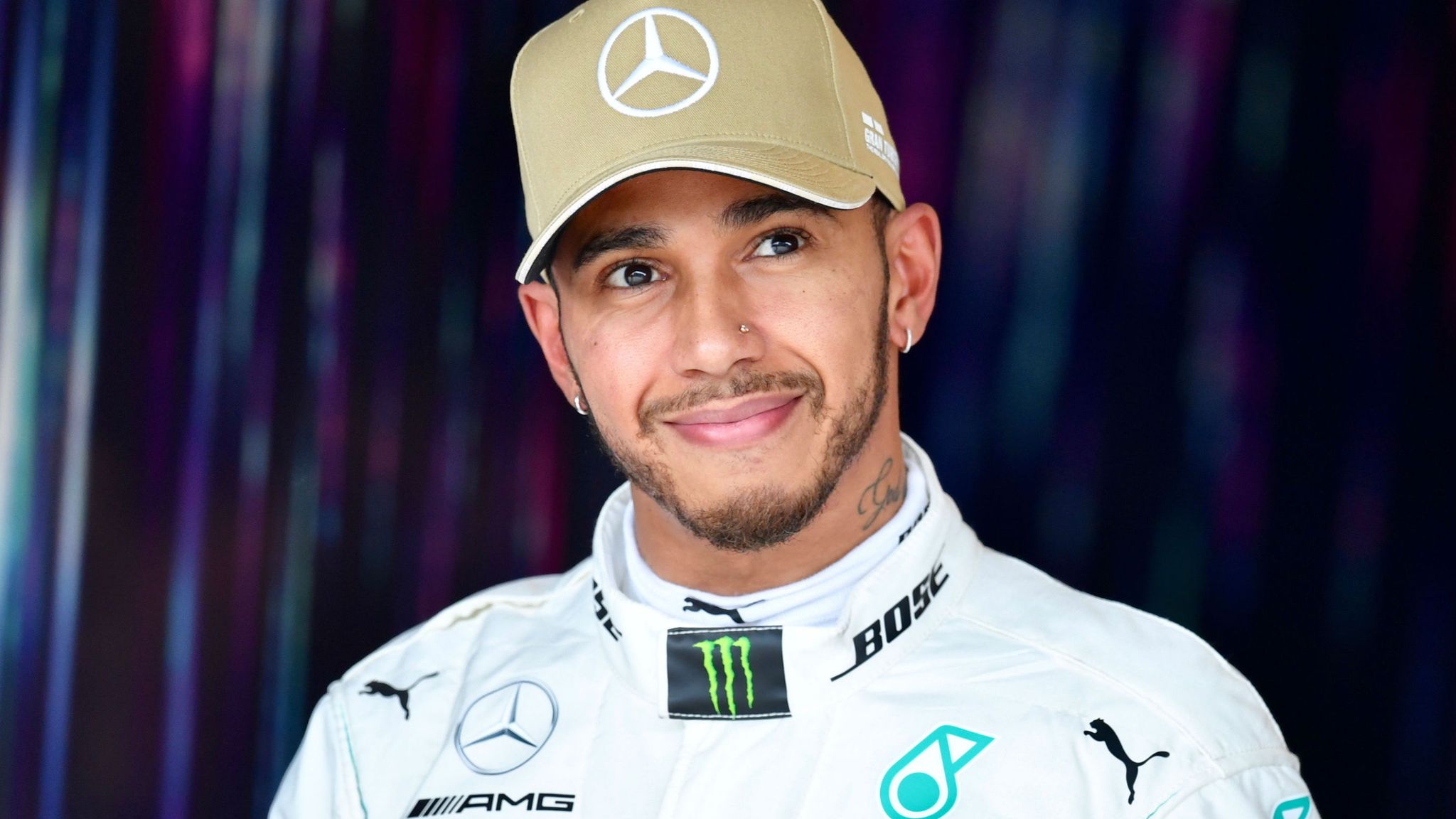 There is no doubt that Sir Lewis Hamilton is the most successful driver, with seven world championships under his name

The seven-time F1 world champion holds the record for the most pole positions and race wins

His parents divorced, and he went ahead to stay with his father and his stepmother

His net worth is estimated at $285million, while his salary after extending his contract with Mercedes up to 2023 is said to be $ 49million annually
Lewis Hamilton was born in Hertfordshire, England, on January 7, 1985, to Carmen and Anthony Hamilton.
After his parents divorced while he was a toddler, Lewis moved in with his mother. He later moved home with his father and step-brother, Nicolas, a professional racer, while he was in his early teenage years.
Lewis's passion for cars began at six when his father gifted him a remote-controlled car. He became obsessed with it and did exceptionally well in local competitions.
His father recognized his son's potential and gave him a go-kart on Christmas day.
CAREER
In 2001, Lewis Hamilton began his professional racing career in the British Formula Renault Winter Series.
He finished fifth despite a rough start and a crash during the race. His achievement earned him a spot in the Formula Renault UK Campaign' in 2002, where he finished third.
He showed himself to be one of the top promising young drivers to watch while racing for Manor Motorsport.
Because of his outstanding achievement in Formula Three, he was invited to compete in the  ART Grand Prix in 2006. Lewis won his maiden race in the GP2 Championship, competing against Timo Glock and Nelson Piquet.
Lewis made his Formula One debut in 2007, finishing third despite an accident at the 'Australian Grand Prix. Lewis finished second in the Bahrain and Barcelona F1 races.
After a contentious qualifying season, Hamilton won the Hungarian Grand Prix and finished seventh and seventh in the Turkish Grand Prix. However, the rest of the year was uneventful, with no notable victories.
Hamilton signed a deal with McLaren-Mercedes in early 2008 to stay with them till 2012. Lewis won the Australian Grand Prix' in the first Grand Prix.
He won the Monaco Grand Prix, finished second in Turkey, and went on to win the British Grand Prix.
In late 2012, Lewis Hamilton joined the Mercedes Benz Works Team. After putting in good performances at the Australian, Malaysian, and Chinese Grand Prix, he won the Hungarian Grand Prix, marking his first victory for Mercedes.
Lewis won three races in a row for the first time in his career thanks to a victory in China in 2014. He went on to win four consecutive races, including one in Spain.
He went on to win the Singapore and  the Italian Grand Prix in the following years.
Mercedes became the most dominant team in Formula One, with Hamilton as one of its most valuable assets.
Hamilton won the Australian Grand Prix to start the 2015 season. Then his contract was extended for another three years till the conclusion of the 2018 season, and he celebrated with victories in Spa and Monza.
Lewis won the United States Grand Prix' at the end of 2015, claiming his third World Championship.
Hamilton won the Chinese Grand Prix and finished second in the Australian Grand Prix to start the 2017 season. In Spain, he won his first championship of the season.
He was at his best, winning the British, Belgian, Italian, and Singapore Grand Prix and breaking Michael Schumacher's record for the most pole positions in history.
In 2017, he won his fourth World Championship after winning the United States Grand Prix and placing third in the Abu Dhabi Grand Prix with 363 points.
 Hamilton seized the lead in the French Grand Prix, winning by a pole after an average effort in Monaco and Canada. Before the 'German Grand Prix,' he renewed his contract with Mercedes for another two years.
Hamilton won the Hungarian, Singapore, and Russian Grand Prix after a tight battle with Sebastian Vettel.
He won his sixth championship at the Mexican Grand Prix, following a commanding victory in Japan. After his straight victories in Brazil and Abu Dhabi.
TITLES
Lewis Hamilton holds the Record for most FIA World Drivers Championship titles with seven.
In 2020, Lewis Hamilton's victory at the Turkish Grand Prix 2020 sealed his seventh title, following victories in 2008, 2014, 2015, 2017, 2018, and 2019.
 He's probably tied with Michael Schumacher for the Record.
The seven-time World Champion holds the Record for most pole positions and race wins.
ENDORSEMENTS
He is one of the most well-known racers in the sport, with numerous endorsements from which he makes approximately $12 million.
Petronas Tommy Hilfiger, MV Augusta Motorcycles, Sony Gran Turismo Sport, Monster Energy Boses, IWC and Bell Helmets are the brands he endorses.
NETWORTH
Lewis Hamilton is the most successful F1 driver in history. Seven Drivers' World Championships, F1's all-time leading polesitter and second-highest Grand Prix winner. His estimated net worth is $285 million.
Forbes reported his annual income in 2021 to be $36 million before he got a raise.
In July 2021, he signed a new two-year contract with Mercedes to retain him in the driver's seat until 2023. This contract's speculated annual salary is $49 million.
RELATIONSHIPS
Lewis Hamilton has dated famous women, including Nicole Scherzinger, Nikki Minaj, Rita Ora, and Rihanna.
According to sources, his latest relationship was with model Camila Kendra last year, but the couple has recently parted ways.