Romelu Lukaku returns to Inter Milan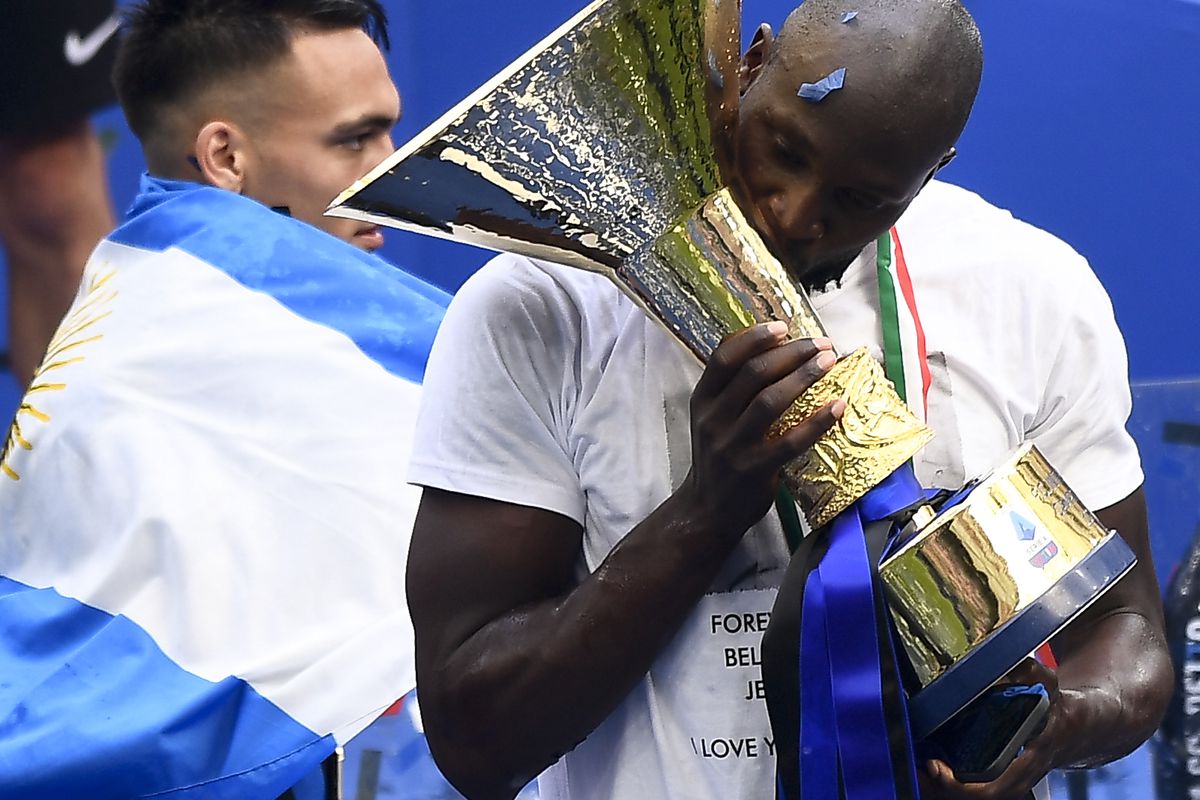 Lukaku has moved back to Inter Milan this summer. The Serie A giants have signed Lukaku on a one-season loan deal. 

Inter Milan will pay Chelsea around 8 million euros for Lukaku's transfer. Lukaku agreed to take a pay cut so as to join Inter Milan. 

The deal signed between Chelsea and Inter Milan has no buy option after Lukaku's loan season comes to an end. Add-ons are related to the team's performance. 
Romelu Lukaku has moved back to Inter Milan after the Italian club and Chelsea came to an agreement. The Belgian international will be joining the Serie A giants on loan from Chelsea. Inter Milan and Chelsea have agreed that the loan will last until June 2023.
Lukaku's salary will be around eight million Euros next season. The contract has no buy option or obligation clause. Furthermore, add-ons are related to the team's performance. 
The loan fee paid by Inter Milan to Chelsea is about 8 million euros. The move is currently subject to medical. 
Romelu Lukaku was willing to take a pay cut so as to join Inter Milan this summer. He was not happy with how Thomas Tuchel was using him at Chelsea last season. He revealed his unhappiness during an interview that didn't go well with the Blues fans last season. 
The Belgian said during the interview that he would love to go back to the Serie A and play for Inter Milan. He, however, later apologized after learning that Chelsea fans were not happy with his words. 
Inter Milan chief executive Giuseppe Marotta spoke about Lukaku's interview and said the club was in no rush to bring back the attacker. Lukaku had played a big part in Inter Milan's success the previous season when they won the Serie A. 
Romelu Lukaku joined Chelsea from Inter Milan last summer on a five-year deal for a club-record fee of 97.5 million euros. His arrival at the Stamford Bridge was a few weeks after helping Inter Milan lift the Serie A title. He was Inter Milan's top scorer and the Serie A second top scorer during the 2020/21 season.
However, things didn't go well with him in the English Premier League as Chelsea fans had expected. He only scored 15 goals in all competitions for the Blues last season, with eight coming from his 26 English Premier League appearances. 
The Belgian scored only three goals in his last 15 top-flight outings of the season. He could not help Chelsea win the English Premier League as they were in position three at the end of the season. 
Well, Romelu Lukaku hopes he will have another successful season with Inter Milan. The Italian Serie A giants did not win the league last season as AC Milan put in a spirited fight. The Reds won the trophy with just two points above their city rivals. 
Inter Milan are also in talks with Paulo Dybala, who left Juventus at the end of last season. According to reports, it is just a matter of time before Dybala joins Inter Milan this summer.