Luis Suarez's famous moments in European Football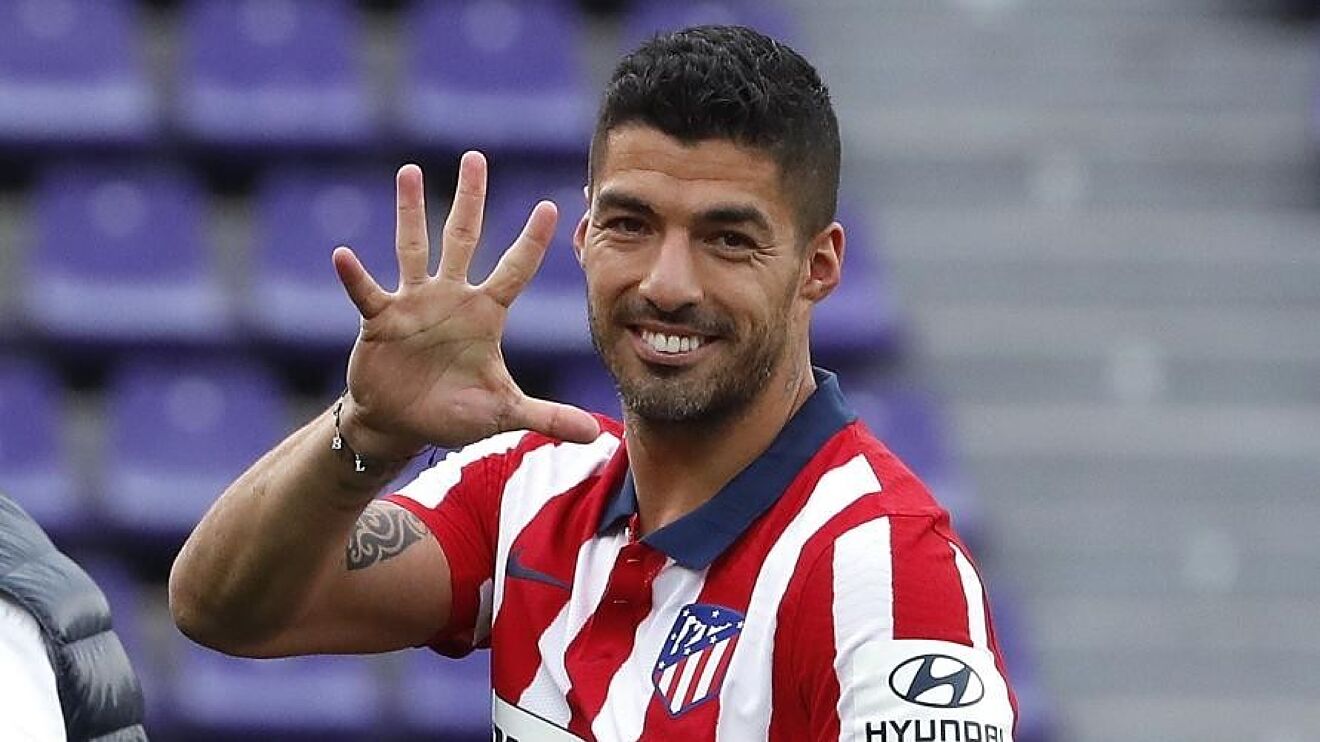 The greatest year in Suarez's career, came while at Barcelona in 2016 when he put in world-beating numbers for the club.
Luis Suarez won two Golden boots one in Liverpool and the other in Barcelona.
Amidst the high and lows, Luis Suarez's career was marred with biting controversies 
Luis Suarez is set to move to River Plate, ending a legendary career in European football having first moved in 2006, and calling time on a 16-year spell on the continent.
The Uruguayan was appreciated for his talents wherever he played, and he calls time on his European career with 425 goals, six league titles, one Champions League, and six domestic cups.
Suarez played for the likes of Groningen and Ajax in the Netherlands, Liverpool in England and Barcelona and Atletico Madrid in Spain, proving his talents across all clubs.
With that, what have been his five most famous moments in European football, as he heads down to Argentina for the final phase of his career.
FC Suarez
Before his time in England and Spain, Suarez was a star in the Netherlands, making a name for himself with Groningen and Ajax, and it was at the latter where his talents stood out.
His best season came in 2009-10, when he scored 49 goals in a season, including an impressive six in a cup match against WHC Wezep.
Ajax wasn't too great that season and they were so reliant on their talisman that they were labeled as "FC Suarez" frequently by the Dutch media that season.
Two Golden Boots
Suarez was famous for his goals, and he showed his scoring streak in the 2013-14 season, nearly spurring Liverpool to their first league title since 1989.
He scored 31 goals in that campaign, earning him the European Golden Boot, and then won the award later in 2016, this time with Barcelona.
Both of these were achieved at a time when the likes of Lionel Messi and Cristiano Ronaldo were still stars and at their best for Barcelona and Real Madrid respectively.
The bites Incidents
Controversy and Suarez weren't too far away, and this would ideally count as two separate moments because – for whatever reason – the Uruguayan was at the center of a biting incident twice (and a third time at the World Cup).
The first time was at Ajax in 2010 when he bit PSV's Otman Bakkal on the shoulder and received a seven-match ban for the incident.
The second time was at Liverpool in 2013, when he bit Chelsea's Branislav Ivanovic on the arm and received a 10-game ban (as well as UK Prime Minister David Cameron calling for a harsh punishment).
Treble-winning season
After the biting incident at the World Cup, Suarez returned to his new club Barcelona after serving a four-month ban, and there were huge expectations.
There was a slow start, but in January 2015, he started to form a superb partnership with Messi and Neymar, and they carried Barcelona to a treble-winning season.
They won La Liga together, required some Messi magic to beat Athletic Club in the Copa del Rey final, and Suarez scored the go-ahead goal in the Champions League final against Juventus as they won 3-1.
2016
Without a doubt, the greatest year in Suarez's career, as he hit his best form for Barcelona and put in world-beating numbers for the club.
This included the year in which he won his second Golden Boot, and he racked up more goals and assists than any player in Europe's top five leagues that year, bagging 54 in the league.
There were shouts for him to win the Ballon d'Or that year, but that went to Ronaldo, but Suarez still had a good shout after a brilliant 12 months.