FIA Rally Star quartet looking for historical performances at WRC Safari Rally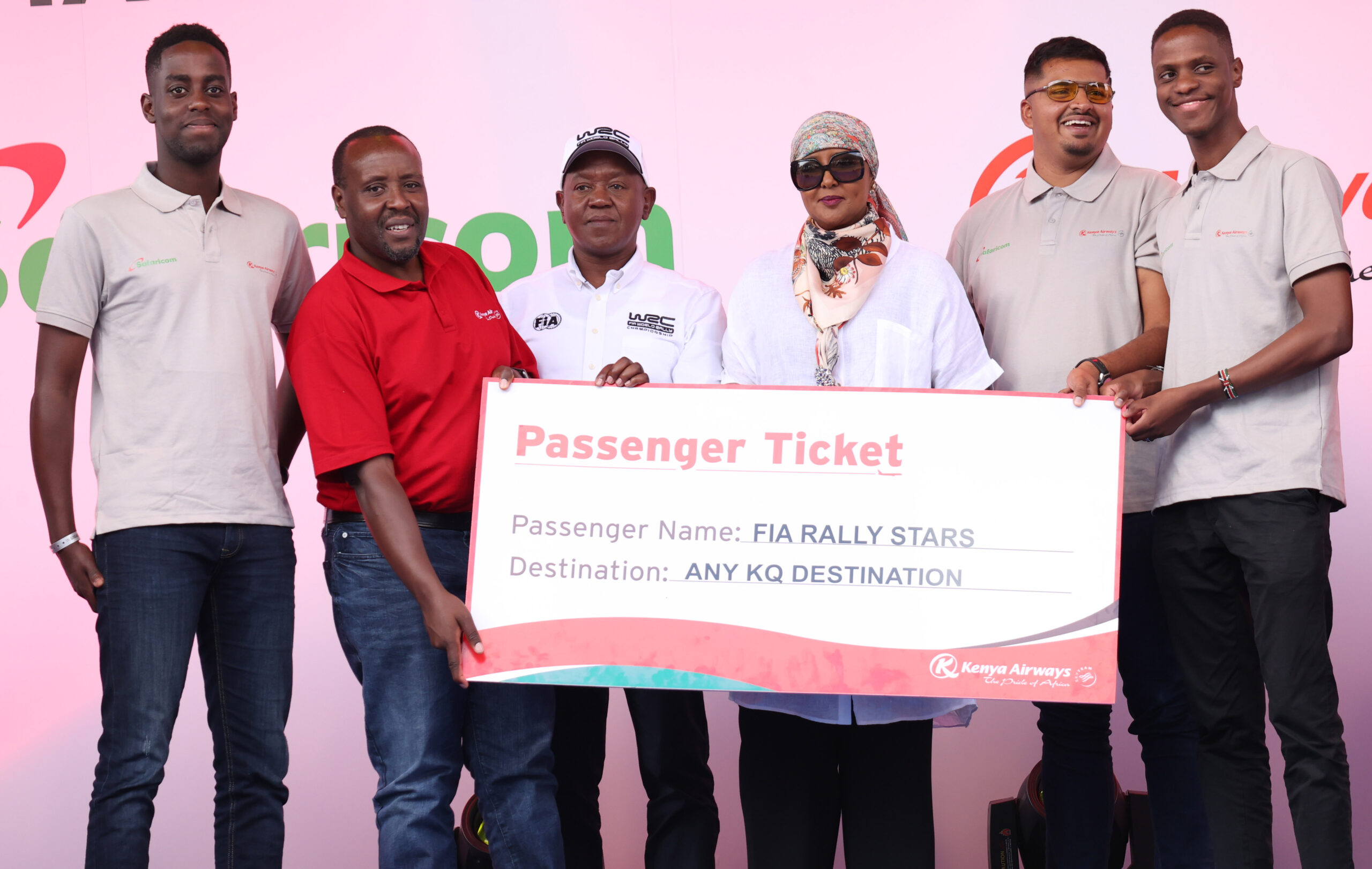 Maxine Wahome, McRae Kimathi, Hamza Anwar and Jeremy Wahome are part of the FIA program
They will be competing at the Safari rally for a second time
They have recently received sponsorship boost from Safaricom and Kenya Airways
The FIA Rally Star program quartet of Maxine Wahome, McRae Kimathi, Hamza Anwar and Jeremy Wahome will be looking to make massive performances at this weekend's WRC Safari rally, each looking to primarily finish the three-day grueling event.
The four are part of an FIA program that supports and promotes young rally drivers and will be looking to make the most of competing at a World Rally event despite competing in the WRC 3 Category.
Mcrae, son of Kenyan rally legend and Kenya Motorsports Federation boss Phineas Kimathi is perhaps the biggest highlight of the four having already competed in four races outside the country.
He has already competed in Sweden, Croatia, Portugal and Poland this year and says the four races, especially Portugal which was on gravel, have helped him get ready for the Safari.
"The different races have come in with different experiences and lessons but definitely they have made me better in one way or another. I believe they were good preparations and I am now looking forward to racing at home, something that is close to my heart," said the 27-year old.
"My target is to win my Class and I am looking forward to it," he added.
"Last year was my first time driving the Ford Fiesta Three and now I have had one year of getting used to it and definitely that comes with more experience. We have also developed the car to suit this kind of conditions," he further notes.
Hamza who was one of the quickest Kenyans in shakedown on Wednesday is also optimistic that he will perform well.
"I am really looking forward to the rally this year and definitely to do better. My target is to try and win my Class and of course keep my record as the fastest in at least one stage. I am expecting a very tough rally to be honest because the route is also very demanding," he said.
Meanwhile, Maxine who is Kenya's top female rally driver says she targets a top 20 finish in her Class Three Category.
Wahome who failed to finish the rally last year says she is better prepared now and is also more accustomed to the Ford Fiesta 3 Car that she will drive.
"I am excited for the Safari and I expect a good performance and a top 20 would be great for me. I know the route is different and longer but I am well prepared for it. Most of the stages we have already done in the ARC and so I don't think it will be a problem for me," she said.
She says she has picked lessons from last year's race where she encountered problems with her Subaru Impreza, but says this year the experience will be different especially rallying in a Ford Fiesta 3.
"There are plenty of lessons we picked from last year which was our first. We just need to know our lines, keep the line clean and be consistent. I have also worked a bit in making my turns on corners cleaner and this will help me shave some bit of more time," added the 27-year old.
Meanwhile, all four hope to pick invaluable lessons from the more experienced drivers at the rally as they seek improvement in their crafts.
"We can learn quite a bit from the top drivers. They are the best and we can get some knowledge from them on how they work and approach the rally. It will be a good opportunity for dissemination of knowledge and how to improve our rally style," he said.
The Rally will be flagged off on Thursday afternoon at the KICC by President Uhuru Kenyatta, before they head for a Super Special Stage at Kasarani.