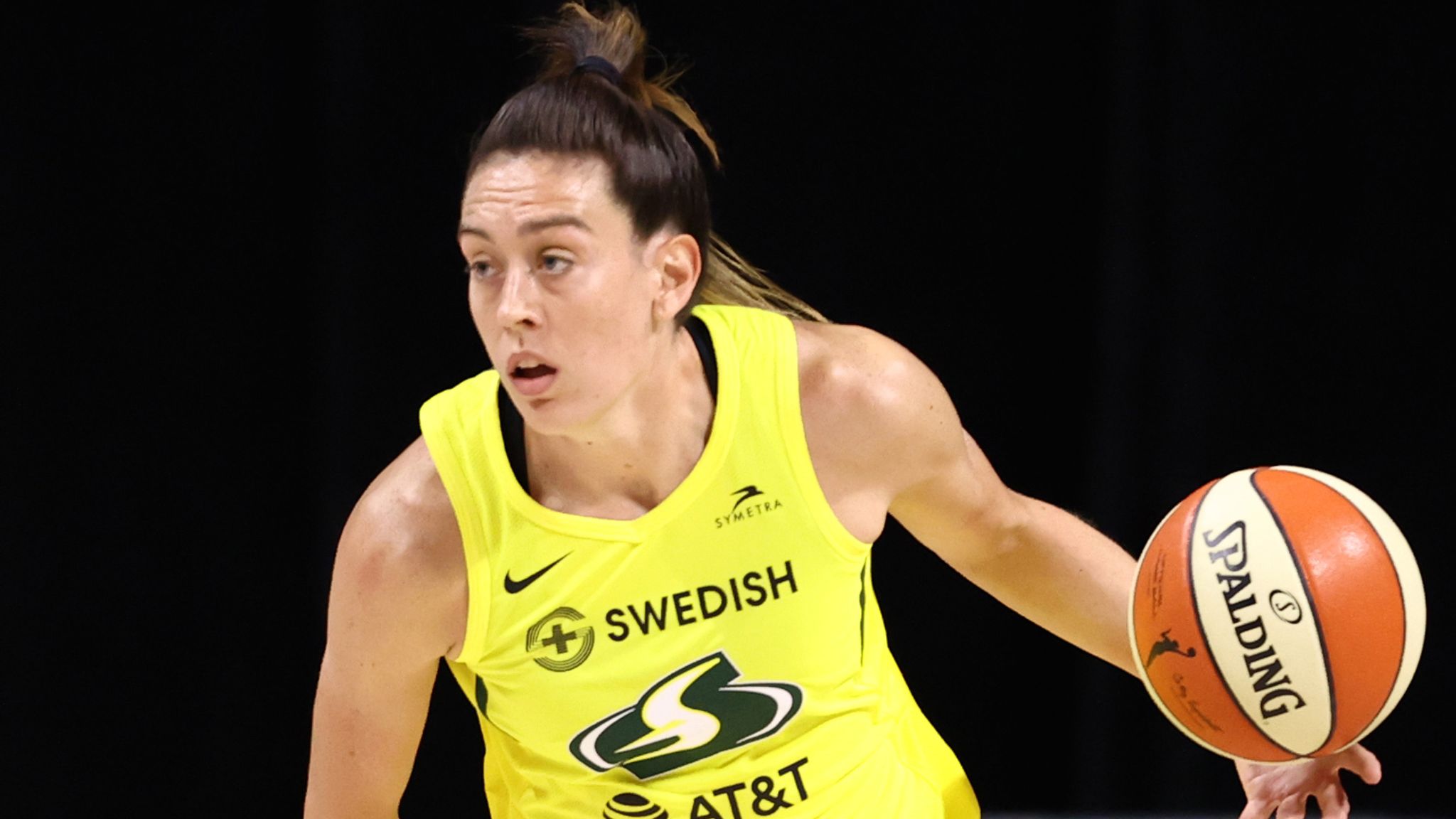 The best recent WNBA players are the most skilled and talented; these players guide their teams and the league in points
Longevity is one of the WNBA's defining characteristics, and some of the league's most respected veterans are still among the best
Breanna Stewart maintains her title as the best WNBA player in the world, despite Achilles's tendon surgery in the offseason
Basketball is among the most popular and widely followed sports in the United States. As of 2022, it is also among the highest paying sports, making it more appealing to male and female players worldwide.
The WNBA is the most well-known and widely watched female basketball league.
7. Elena Delle Donne- Washington Mystics
Delle Donne won MVP in 2019, became the first WNBA player to join the illustrious 50-40-90 club, and inspired the Mystics to their first championship.
She has only played three games since then and has had several back surgeries to treat disc herniation discs and nerve pain.
If she's fully healthy, she'll be in the top three at the very least, but it's difficult to predict what we'll see from Delle Donne this season.
6. Courtney Vandersloot- Chicago Sky
Last season, as the controller of the Sky's championship offence, Vandersloot began to receive the attention she has long deserved.
Vandersloot led the league in assists per game (8.6) for the fifth consecutive season, and she improved her postseason performance by averaging a double-double during Chicago's championship run.
She's undoubtedly the league's best point guard, and she has entered the 2022 season with a championship under her belt and a real chance to win another.
5. Jewell Loyd- Seattle Storm
In Seattle, Loyd has frequently taken a back seat to Sue Bird and Breanna Stewart, but that speaks more to those two's greatness and durability than it does to her talent.
Loyd has identified herself as the best shooting guard in the league after having the best season of her career and being named to the All-WNBA First Team.
Her 17.9 points per game (seventh in the league) and 3.8 assists per game were both career highs, and she improved significantly on the defensive end.
She is one of the league's best pure scorers and will remain at the top of this list for many years.
4. Candace Parker- Chicago Sky
Parker led her hometown team to its first championship last season, and though she has taken a back seat to Kahleah Copper in terms of goals, Parker remains an elite player on both ends of the floor.
Her experienced leadership and championship history of success proved to be the missing piece that pushed the Sky over the top last season. Parker's potential to still fill every aspect of the stat sheet puts her in the league's top tier.
3. A'ja Wilson- Las Vegas Aces
The WNBA star has received MVP votes since her league debut, which may not change this season.
Wilson, a tall, athletic 6-foot-4 forward who does quite well on both sides of the ball, finished in the top 10 in scoring, rebounding, and blocks last season and a season-high in assists.
Wilson is still only 25 years old, and with Liz Cambage's exit and Becky Hammon's entry as head coach, this could be her best season yet.
2. Jonquel Jones – Connecticut Sun
The 2021 league MVP is ranked second on this list, and based on her year-to-year improvement; she could soon take the top spot.
Jones' flexibility on both ends of the floor will put her in contention for several awards, such as Defensive Player of the Year.
She'll be captain of the Connecticut Sun, who should be considered title contenders this season.
1. Breanna Stewart- Seattle Storm
Stewart maintains her title as the best WNBA player in the world, despite minor Achilles tendon surgery in the offseason and an intense contest from dominating MVP Jonquel Jones.
Few women's basketball players have ever been as gifted as Stewart, who is top tier on both sides of the ball.
She scores, rebounds, and defends, and posseses a rare combination of strength, athleticism, and skill that allows her to play inside and outside with equal success. Stewart will continue to be a title contender for every major award.