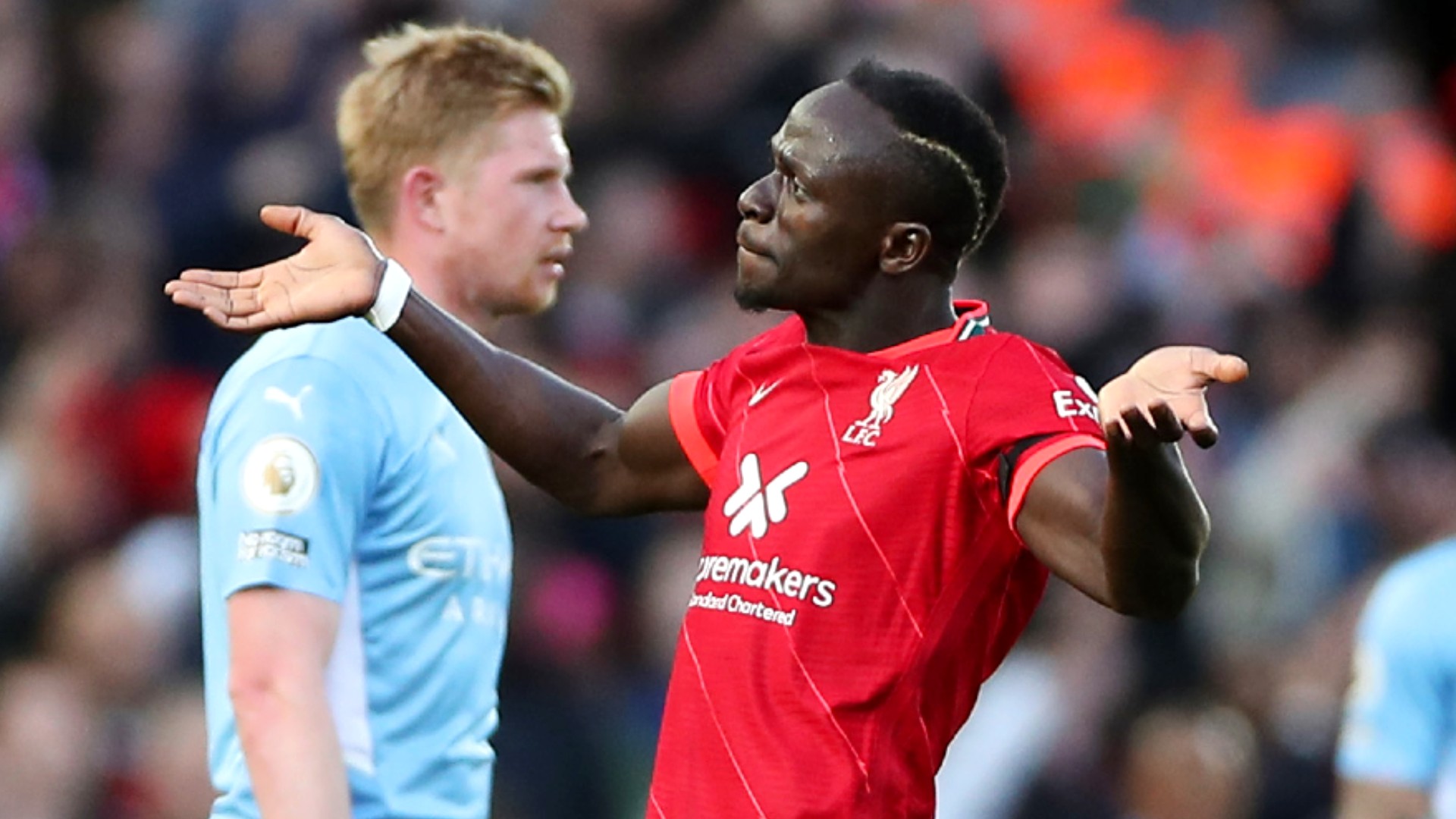 Manchester City and Liverpool are still in a fight in the title race, with City hosting Villa, who have never won a match at Etihad since 2007 

Arsenal and Tottenham are in the race for the top four, but Tottenham are most  likely to secure the spot after the Gunners lost to Newcastle

The Final day will determine who between Salah and Son Heng-min wins the Golden Boot
The 2021-22 Premier League season is almost in the final 90 minutes. Several key issues remain settled on what offers a spectacular day of emotional ups and downs on Sunday.
The final day is to determine who wins the title race, between Arsenal and Spurs secures a top-four position, and between United and Westham qualifies to play Europa League.
Burnley and Leeds are to know who joins the championships.
There's also a battle for individual awards, with the Golden Boot, Golden Glove, and Playmaker of the Season also yet to be determined and still too close.
So, with only one round of games remaining, what must occur on the season's final day?
Title race- Mancity (90) and Liverpool (89)
Manchester City took a 12-point lead over Liverpool at the top of the League in February, despite having already played two different games.
Due to their essential advantage, Man City have stumbled in the run-up, allowing Liverpool to go into the final day with the expectation of a second victory in three years and the third leg of a quadruple still alive.
While Liverpool's 2-1 victory midweek over Southampton shifted them one point behind ManCity, odds this weekend may favour the defending champions.
City host Aston Villa, managed by former Liverpool captain Steven Gerrard, and a win would secure Guardiola's team's fourth title in five seasons.
Aston VillaVilla has lost its last eight games against City in all competitions, and it has never beaten City in a league match at the Etihad since 2007.
But if it can manage a draw, then Liverpool can win the premier league with a win over Wolves at Anfield.
Incase City loses, and Liverpool draws, it comes down to goal difference, but City would have to lose by seven goals for Liverpool to win.
Champions League/ Top four race-Totteham (68) and Arsenal(6
6)
Tottenham Hotspur and Arsenal are neighbours only f in North London, so their fierce competition has always been fierce even before the two clubs battled for the final Champions League qualification place this season.
By being  defeated by Spurs at their home ground on May 12, Arsenal has not secured a place in the Premier League's top four positions since 2017.
However, the Gunners suffered a 3-0 defeat, giving their great rivals a safety net.
Tottenham's successive home win over Burnley meant Arsenal needed to win at Newcastle on the 16th of May to reclaim fourth place, but a 2-0 defeat saw them crush their chance to get in the much anticipated final day.
They are now two points behind Tottenham Hot Spurs and a goal difference of +24
If Tottenham avoids a defeat against the already relegated Norwich, they have successfully assured fourth place in the Champions League.
Arsenal needs to beat Everton and keep hoping that Norwich can pull off one of the season's biggest upsets by defeating Antonio Conte's team. 
Europa League/ and Europa Conference League qualifications- Man United (58) and Westham (56)
Arsenal or Tottenham Hotspur will secure the first Europa League spot by finishing fifth.
However, it will be a consolation prize for both clubs, who are still vying for a Champions League spot on the final day.
The Red Devils and West Ham are battling for second place. Both teams are assured of European qualification.
But the outcome on Sunday will decide who plays in the Europa Conference League and who plays in the Europa League next season.
Relegation- Leeds(35) and Burnely( 35)
Everton's incredible 3-2 win over Crystal Palace at Goodison Park on Thursday, when the Toffees trailed 2-0 in the first half, was enough to do awy with relegation worries.
It meant that they would have a stress free match against the Gunners on Sunday.
So the race to avoid relegation and join the already relegated Watford and Norwich in the Championship coming season have narrowed to only two clubs: Leeds and Burnely.
Burnley's scenario is straightforward. If they beat Newcastle, they will stay, and if they draw or lose, it will be enough if Leeds achieves the exact result.
 Leeds merely needs to outperform Burnley. If Burnley draws, Leeds must win, but if Burnley is defeated, a draw will suffice.
If Burnley and Leeds win on the final day, then Leeds will relegate. 
Golden Boot- Mohamed (22) Salah vs Son (21)
Mohamed Salah is currently leading the goals scoring charts with 22 goals entering the final day, but the Liverpool star might be surpassed by Tottenham's underrated star Son Heung-Min, who has 21 goals.
With Tottenham facing relegated Norwich, Son will face the team with one of the worst defensive records in the 2021/22 Premier League season, with 79 goals conceded in 37 games, so the Son will be optimistic about scoring on the final day.
Golden Glove- Alisson(20) vs Ederson(20)
Both Manchester City and Liverpool goalkeepers Alisson and Ederson have kept 20 clean sheets this season.
Hugo Lloris of Tottenham Hotspur is next on the list with 15, and it will be Brazil's top keepers who compete for the Golden Glove on the final day. 
Alisson has 20 clean sheets in 35 games, while Ederson has 20 in 36, so Alisson has a minor advantage in terms of numbers, but in case both keepers finish the season with the exact number of clean sheets, then the award must be shared.
Assists- Mohamed Salah(13) vs Alexander- Arnold (12)
Salah has the most assists with 13, while Alexander-Arnold has 12.
Andy Robertson is also in the running, but like Mount and Bowen, the Scotland defender has ten assists, which means he must score and need a hat trick to reach Salah. So the fight narrows down to Arnold and Salah.