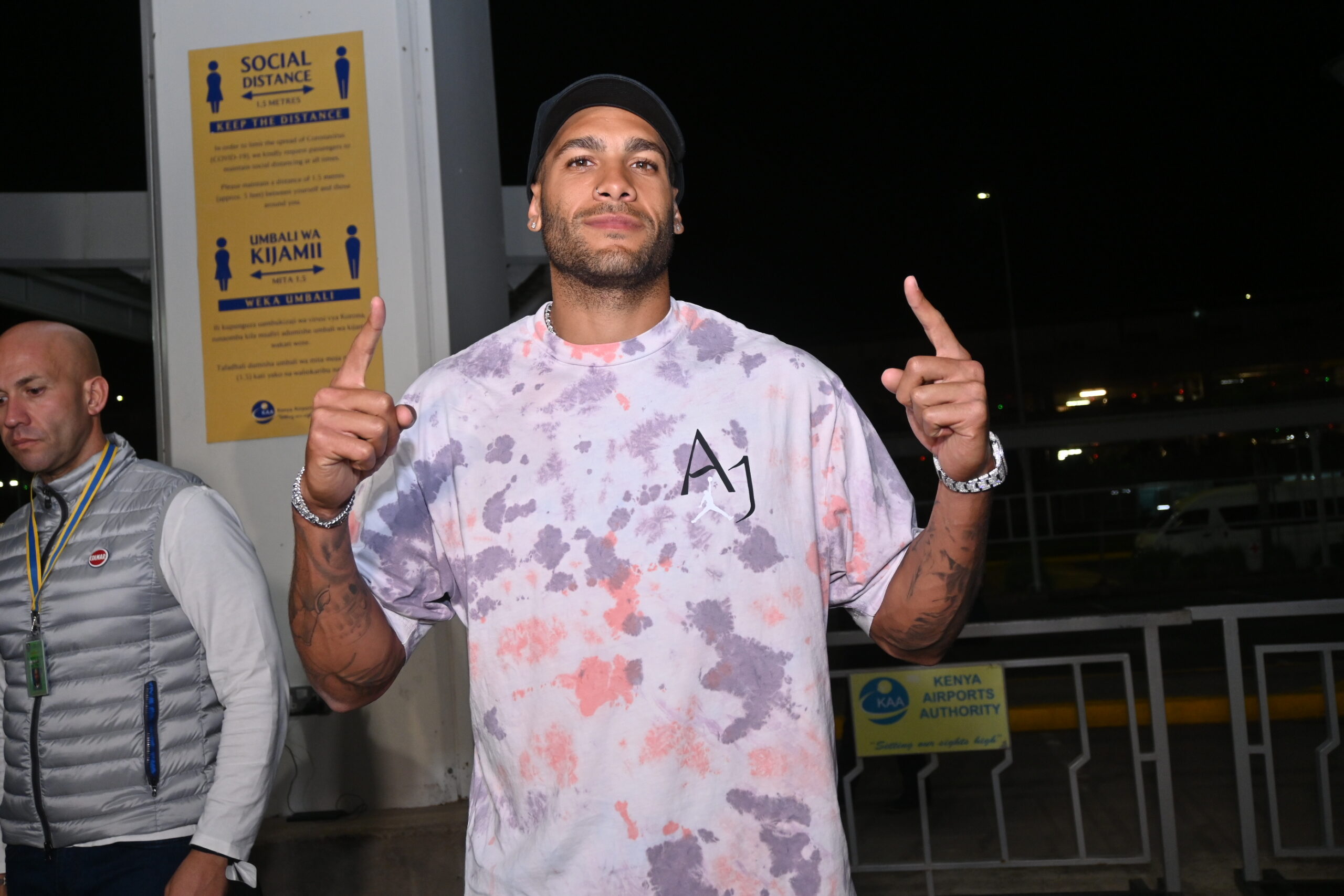 Marcell will line up against Ferdinand Omanyala
Fraser-Pryce is looking at a possible PB in Nairobi
More athletes to arrive Friday
Olympic 100m champion Marcell Jacobs and silver medalist Shelly Anne Fraser-Pryce have arrived in the country ahead of Saturday's highly billed Kip Keino Classic set for the Moi Sports Centre Kasarani.
The two are among the top crème athletes who are scheduled to compete at the Continental Gold Tour meet, both coming in to Kenya for the very first time.
Fraser-Pryce, a three-time Olympic champion, and a nine-time world champion said she was swayed to start off her 100m outdoor season in Nairobi after seeing many sprinters set good times during last year's Classic.
She also said that many Kenyan fans on her social media pages have been asking her to come to Nairobi and she obliged, saying she looks forward to a competitive and successful race.
"It feels good to be in Kenya. Last year the Jamaican team was here for the World U20 Championships and it was fantastic. So I am also looking forward to a fantastic race and of course enjoy the Kenyan experience," Fraser-Pryce said after arriving in Nairobi.
She added; "It definitely means a lot coming here especially because I have a lot of Kenyan fans on my Facebook page and they are always telling me to come here. As a Jamaican, we are known for sprinting and we definitely want to be in a country that embraces and supports us as athletes."
Fraser-Pryce won silver at the Olympic Games in Tokyo in the 100m, and she hopes starting off the season in Kenya will be a perfect bounce as she builds up towards the World Championships where she will be out to add on to her medal count.
"I am just looking forward to executing a good race and hopefully have some fast times. Well I can't say the exact time but I do know it is going to be a good race and I am really looking forward to it especially since last year a lot of guys came down here at the end of the season and had some fantastic times," she said.
A showdown is expected with American Sha'Carri Richardson also confirmed for the race as well as the Namibian sprint duo of Beatrice Masilingi and Christine Mboma.
Mboma won silver in the 200m at the Olympic Games before coming to Nairobi where she won the World Junior 200m title.
Meanwhile, Marcel Jacobs is looking forward for a duel against homeboy Omanyala, who he has faced once, during the France leg of the World Indoor Tour as well as American Fred Kerley who he beat to the Olympic title in Tokyo last year.
"Of course, it will be another re match (with Kerley) but we will have several this season. After this, we also have two more races together and I know it is going to be tough. But it is important for me to win this race," said Jacobs.
Adding; "I am really excited to be here because it is my first time in Africa and I am really excited to compete on the track because I heard it is really good and fast. I am also excited with the athletes competing."
Meanwhile, more international athletes are expected to arrive on Thursday and Friday.