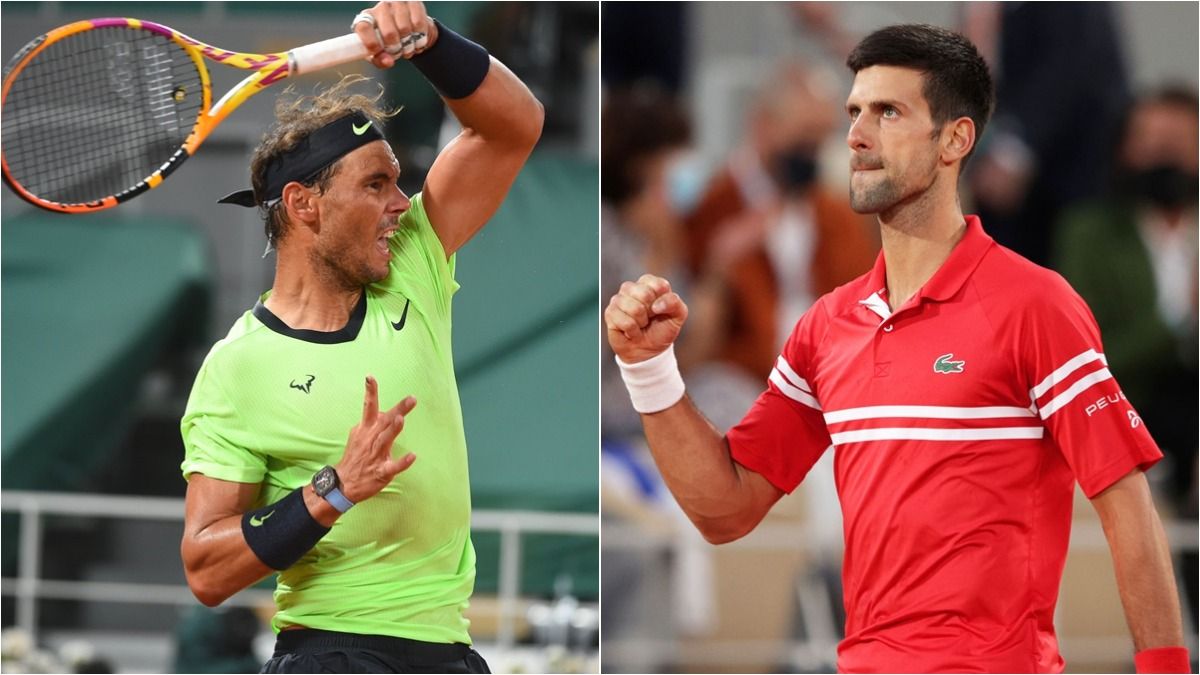 World number one Novak Djokovic defeated his opponent Aljaz Bedene to proceed to the fourth round of the French Open

Bedene's confidence was shaken even more when he lost the set on his serve after Djokovic scored four points in a row

The French Open favourite Rafa Nadal defeated Biotic van de Zandschulp to advance to the fourth round 
Rafael Nadal cruised past Biotic van de Zandschulp 6-3 6-2 6-4 to advance to the French Open round four.
There were some whispers that the big-hitting Van de Zandschulp could make things difficult for Nadal, but those speculations were debunked as the Spaniard put on his most excellent tournament performance so far.
Although Nadal's weight of shot was up to during his victories over Jordan Thompson and Corentin Moutet, there were times when his length was short, and radar was slightly off.
Given Nadal's prolonged foot problem, quick victories could be important later in the event.
Van de Zandschulp broke in the first game, piqued the attention of those who predicted he'd be a problem for Nadal, but he did throw in some wild groundstrokes in the next game and handed back the break.
The Dutchman's power is both a weapon and a disadvantage because it gives his opponent a pace to feed off in addition to the wild shots.
A Van de Zandschulp strike was reverted with interest in the fifth game, and Nadal sealed a second break and took control of the set one game later.
Regular service was resumed after the blip of the opening game, as Nadal completed the opening set in 35 minutes.
Novak Djokovic
Novak Djokovic advanced to round four of the French Open with a 6-3 6-3 6-2 victory over Aljaz Bedene.
World No 1 breezed past Yoshihito Nishioka and Alex Molcan on his way to the third round, undaunted by Bedene.
The world's number one applied pressure right away, but Bedene saved five break points to keep his serve.
That lasted until the sixth game when Djokovic took a 4-2 lead after Bedene smashed a vicious forehand into the net. Djokovic won the next two service games to close out the set.
Bedene fought hard in the second set to get his first match break, but Djokovic took a 3-1 lead after netting a reverse forehand.
In the second set, Djokovic held his service games and pulled his opponent all around the court without experiencing a single breakpoint.
Bedene's confidence was shaken even more when he lost the set on his serve after Djokovic scored four points in a row
Novak Djokovic had to save a breakpoint in the third game, but he quickly saved it with a smash at the net and held his serve.
Bedene's unforced errors continued to mount, and Djokovic quickly advanced to triple breakpoint at 2-1. Bedene's sliced backhand into the trams was enough to convert it.
Djokovic was putting on a merciless serving brilliant display, but he ended the match on Bedene's serve. Djokovic won after Bedene hit a sloppy forehand into the net.