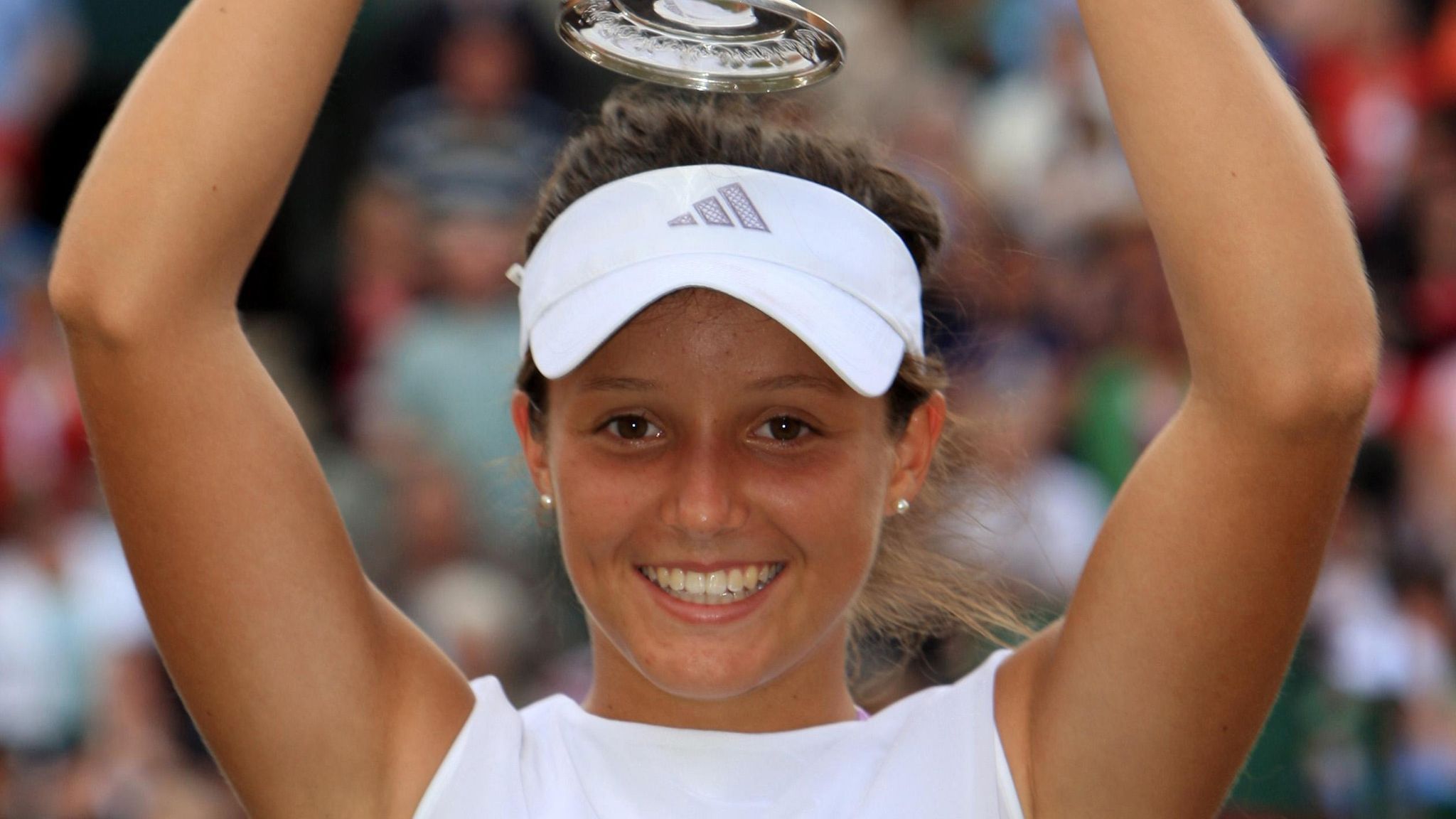 Laura Robson, 28, has officially announced her retirement from tennis after struggling to recover from hip surgery

She won the junior Wimbledon championship at the age of 14 and an Olympic silver medal at the age of 18

Robson had her first major hip surgery in July of 2018, and she returned in 2019; she was still in pain, so she underwent surgery again in December
Laura Robson, who won junior Wimbledon at the age of 14 and an Olympic silver medal at 18, has officially confirmed her retirement from tennis after three hip surgeries.
Robson had her first hip surgery in July 2018 and returned to the court the following spring. She was still in pain, so she underwent surgery again in December.
In December of last year, Robson returned to training but was forced to undergo surgery for the third time in January 2022. As a result, she has decided to retire from her career.
Robson told BBC Sport that she considered every option for rehabilitation and surgery before retiring from the sport.
'It feels weird to say out loud, but I'm done. I'm retired. She said
Robson rose to prominence as a teen sensation after winning the junior Wimbledon girls' title at the age of 14. She proceeded to win a silver medal in mixed doubles with Andy Murray at the 2012 London Olympics.
In 2012, Robson was named WTA Newcomer of the Year after defeating Grand Slam champions Kim Clijsters and Li Na at the US Open.
Following that, Robson advanced to the fourth round of the All England Club in 2013 before reaching a career-high ranking of No. 27 later that summer.
However, Robson's career was marred by injuries for the rest of the way. She had her first surgery in 2014 to correct a wrist problem.
Following that, Robson suffered a hip injury that required her to return to the operating table in 2018.
She decided to return to the court in the second quarter of 2020 and, unbeknownst to her, played her career's final match against Harriet Dart at an ITF event in Sunderland.
Robson returned to the stage shortly after retiring from her match with Dart but decided to call it quits after undergoing her third hip surgery.
The tennis star says she does not feel cheated out of her career despite having to retire due to injury and believes the experience has made her a "nicer person."
Robson will mostly certainly concentrate on presenting after joining the BBC commentary team for Wimbledon while recovering from surgery.
She also gained experience by working as a BT Sport production team member for the Fed Cup World Group 2 playoffs.
The junior Wimbledon winner also became a Vodafone brand ambassador following the mobile phone company's multimillion-pound deal to become Wimbledon's official connectivity partner.
Robson's retirement comes after former British No. 1 Johanna Konta announced her surprise retirement from professional tennis in December 2021 at the age of 30.
Konta advanced to the final four at Wimbledon, the Australian Open, the French Open, and the quarterfinals at the US Open.
Her most recent victory came at the 2017 Miami Open, and she also advanced to the quarterfinals of the 2016 Rio Olympics.
Konta finished her career with four career titles, the most recent of which came in June at the Nottingham Open.