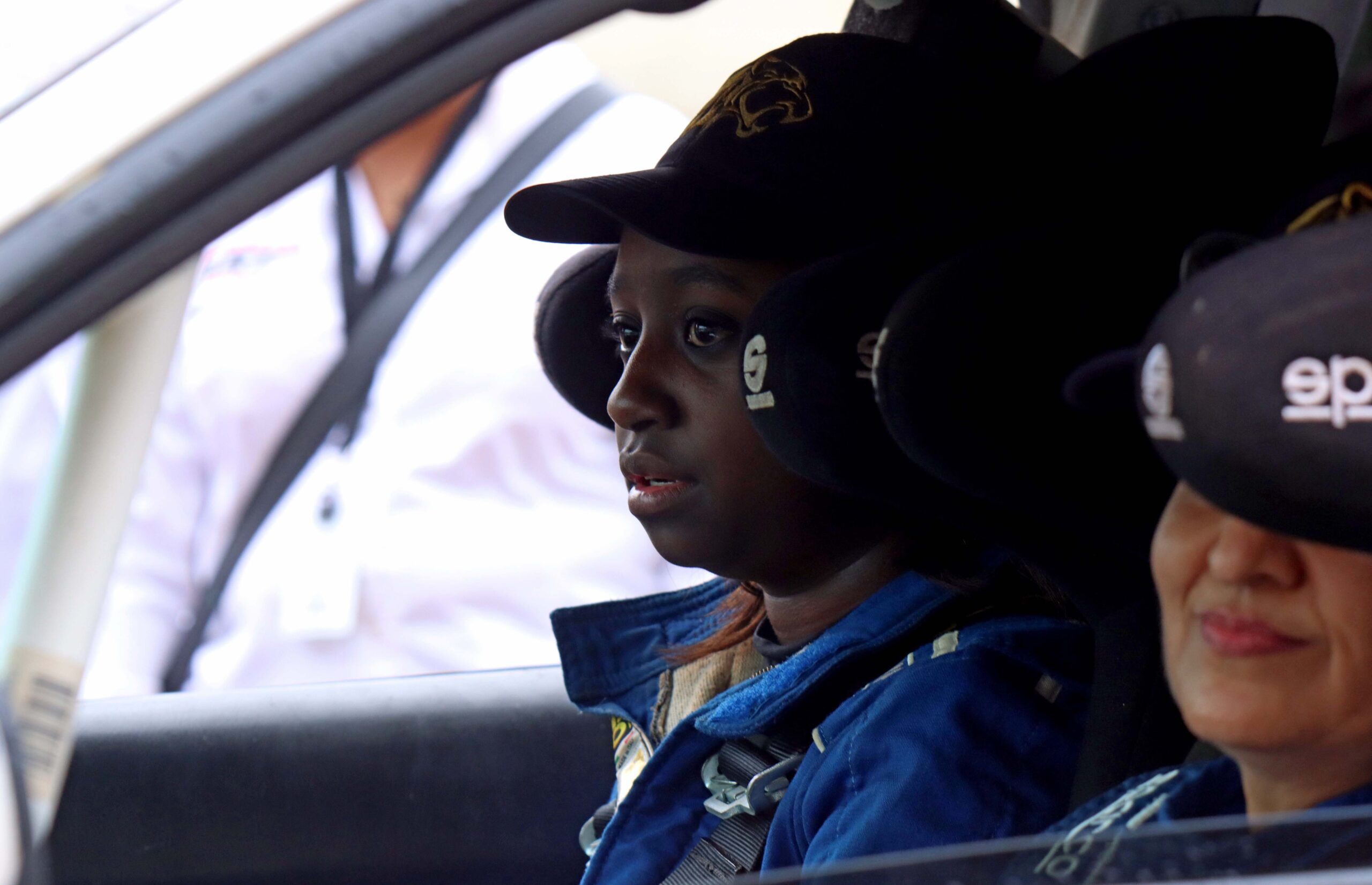 Maxine will be making her debut at the Equator Rally
This will be her second ARC event after racing in Rwanda
She warmed up with victory at the Lionesses Rally last weekend
After warming up with a top place finish at last weekend's Lionesses Rally Club all-women championship at the Kasarani racing track, Maxine Wahome says she is now more than confident of bagging a top 10 finish in her debut at this weekend's ARC Equator Rally in Naivasha.
Wahome started rallying last year and made her debut at the Safari Rally where she teamed up with navigator Chantal Young to finish the gruelling three-day event.
And now, she feels she is more experienced having competitively raced in the Kenya National Rally Championship (KNRC) circuit for a whole season.
"I believe I am ready for the rally. Being out on Sunday helped me to prepare my car, have a feel of it and know exactly what needs to be done and what I need to work better on. But generally I feel better and feel ready mentally and physically," Maxine said.
She added; "The biggest lesson I have picked up is braking. I had not been doing too well especially on corners and now I have practiced something different which I hope will helm me in Naivasaha."
Wahome says she has grown in stature since then and has picked valuable lessons to help her. She believes the ARC equator Rally will give her a better opportunity to prepare for July's Safari Rally.
"The good thing with Rally is as long as you are competing and sharpening everyday, you will improve. Safari was my first ever competition and since then it has been growth all through," Wahome said.
This will be her second ARC event, having competed for the first time in the continental showpiece in Rwanda where she finished in sixth place.
Maxine, navigated by the experienced Safina Khan held off a stiff challenge from Natasha Tundo and Chantal Young to cruise to victory in the Sunday Lionesses event.
She cumulatively clocked 17mins, 16.1 seconds to emerge victorious, edging out Tundo with a three second margin.
In Sunday's inaugural Lionesses rally, seven of the eight cars which started completed the four cycles of the event in the 4.84km SSS stage at Kasarani.
Stella Macharia and Peris Kiboi crashed in the final stretch, but both were safe though the car suffered significant damage.
The rally though was a two-horse contest between Wahome and Natasha, the two going neck to neck in each of the four loops.
Maxine completed the first loop in 4mins, 23.9secs, one second ahead of Natasha who timed 4mins, 24.1secs.
In the second loop, Natasha was quicker and timed 4:17.25 while Maxine clocked 4:20.8. The two changed hands in the third loop, with Maxine being seven seconds quicker, clocking 4:16.0 while Natasha timed 4:23.1.
The most exciting duel between the two was the one v one final loop where they raced concurrently against each other. Natasha slightly edged out Maxine, timing 4:14.3 while Maxine timed 4:15.4.
"It was really exciting to compete in the race against Natasha who gave me a run for my money. I enjoyed it a lot especially this being the first all women rally. Hopefully we can have more of this," she said.
The mother and daughter duo of Caroline and Tinashe Gatimu were third in a cumulative time of 18mins, 44.5secs, Lisa Christoffersen and Lilian Onduko fourth in 19mins, 35.1secs, veteran broadcaster Pauline Sheghu and Mitchelle Chao fifth in 20mins, 45.0secs while Faith Milka and Hellen Wamboi clocked 21mins, 54.5secs at sixth.
Ten-year old Kiana Rajput in a buggie were the crowd favourite as they raised the dust in a cumulative time of 28mins, 58.6secs.