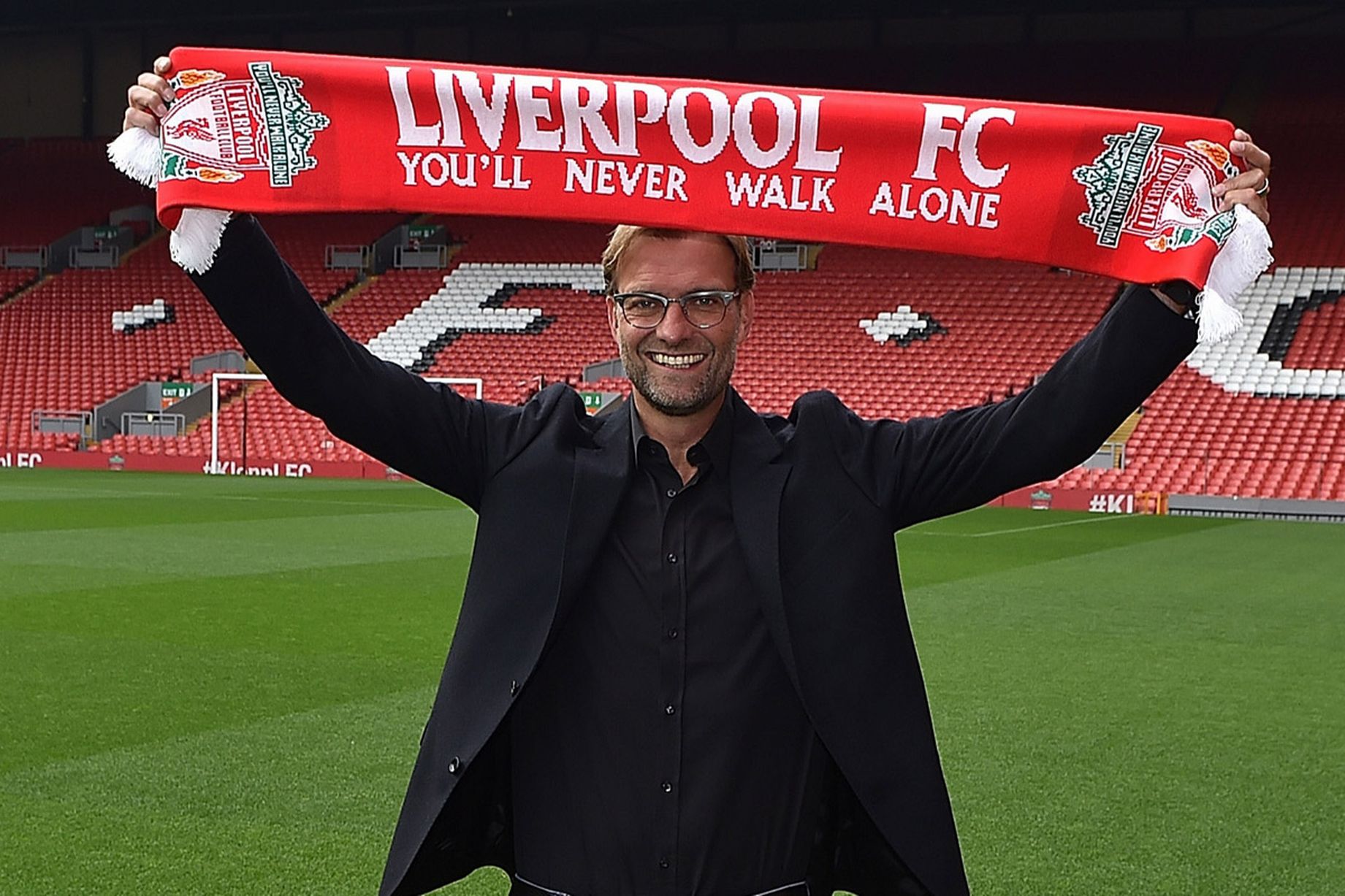 Jürgen Klopp has extended his contract at Liverpool until 2026, assistant Pepijn Lijnders for making the decision

The Liverpool coach expressed his emotions by saying that he is delighted, humbled and blessed to have another chance at Anfield

Liverpool is currently second in the league, one point behind Manchester City; with five games remaining 
Jurgen Klopp and his closest staff were already tied down until 2024, and they have prolonged the agreements by two years.
The Liverpool manager had previously stated that he would step down in 2024. Still, after being re-energized by the team's quest for an unexpected quadruple,
He has agreed to an 11-year contract with the club's owner, Fenway Sports Group. Lijnders and Peter Krawietz, his assistants, have extended their contracts until 2026.
FSG has long hoped that the 54-year-old would sign a third contract extension with the club he has revitalized since his arrival in October 2015.
The owners were encouraged by Klopp's indications of a possible U-turn last month when he admitted he could sign a new contract at the "last minute" if he had the energy levels to do so.
Mike Gordon, the president of FSG, quickly opened negotiations and met with Klopp's agent, Marc Kosicke, on Wednesday, when both were at Anfield for Liverpool's Champions League semi-final first-leg win over Villarreal.
On Thursday, Klopp signed a contract extension to make him Liverpool's longest-serving manager since Bill Shankly.
"There are so many words I could use to describe how I feel about this news," Klopp told the club's website. "Delighted, humbled, blessed, privileged and excited would be a start.
"There is just so much to love about this place. Before I came here, I knew that I got to know it even better after I arrived, and now I know it more than ever before.
"Like any healthy relationship, it always has to be a two-way street; you have to be right for each other. The feeling we were right for each other is what brought me here in the first place, and it's why I've extended it previously.
"This one is different because of the length of time we have been together. I had to ask myself the question: Is it right for Liverpool that I stay longer?
"Along with my two assistant managers, Pep Lijnders and Pete Krawietz, we concluded it was a 'Yes!'
 Pep Lijnders is probably the main reason for it because he is a real energizer – this man is on fire, and our connection is beyond football things.
When he said: 'Oh, yes, I am in,' it was clear that we were open for any kind of talk. That's why we sit here now."
The former Borussia Dortmund manager joined Liverpool in 2015 and has since won both the Champions League and the Premier League.
This year, the club aims for an unprecedented quadruple, sweeping all before them both at home and abroad.
Liverpool is currently second in the league, one point behind Manchester City, remaining five games. They have already won the Carabao Cup and are in the FA Cup final.
Klopp's contract extension comes just 24 hours after his team defeated Villarreal 2-0 in the first leg of the Champions League semi-final.
Klopp had previously hinted that he might renew his contract at Anfield, saying in March, "that will be me, thank you very much", concerning his contract running until 2024.
However, the 54-year-old appears to have now changed his mind.