The Kaliro EMC rally was an EMC spectacular weekend-long struggle for a victory that featured star drives, worrying trends, and awesome stage action when the lead changed hands with a stage to go.
On Sunday, Ponsiona Lwakataka's day two victory was a hot topic on social media, and how he achieved it took centre stage.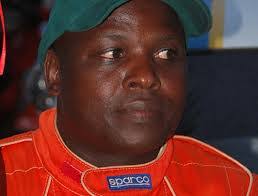 Ponsiona Lwakataka won the race on Sunday photo credit John Batanudde
We knew we were in for something extraordinary when Lwakataka's name appeared on the Kaliro EMC rally entry list, but not this special.
Watching the Golola of motorsport hop into a Subaru Impreza N12b car and prove that he's still got it was a beautiful experience. Ponsiano Lwakataka snatched the Kaliro Sugar Rally cruelly and controversially at the weekend, leaving competitor Hassan Alwi with a damaged nose and dust to carry home.
The most surprising thing for us was Duncan Mubiru's shaky performance on Saturday. The kikankane's failure to make the top ten must-have been disheartening, if not humiliating. But, give credit where credit is due, come Sunday, it was a completely different story.
Duncan, armed with newfound confidence in his Ford Fiesta, flipped the tables and ascended to fifth place, overtaking three Crews along the way. Who would have guessed?
Take a look at Alwi Hassan's time if you've ever wondered why drivers and co-drivers practice wheel shifts so meticulously.
He and debutant co-driver Joseph Kamya were back on the track in just 69 seconds after pulling over a front-right puncture. That quick substitution probably saved their rally, and they moved up to second place as a result.
While Alwi was in fine form, Rajiv Ruparelia had a poor rally.
Everything was going swimmingly after the first day, as he established an excellent overall lead on Saturday, and his speed through the first split of the competitive to super special stage drew a lot of attention.
However, the previous rally leader, Rajiv Ruparelia, went off the road in the MJ Safaris stage and hit an anthill after failing to negotiate a left turn, causing his car to disappear and roll out of his favourite rally of the season. 
We all know Rajiv has a lot of talent, but he's stuck in a rut right now. Rajiv has a chance to win round three this year, but only if there are no mishaps.
Kephar Walubi's effort was amazing, but his teammate Authur's outstanding finish overshadowed it, but the game plan was sound and executed flawlessly. Kephar decided to walk before he could run because he hadn't competed in the national rally since 2019 and he was rewarded with a superb podium finish – his fourth in the Kaliro EMC rally.
We don't know who will win the 2022 National Rally Championship, but what can't be disputed is that Lwakataka currently leads the championship standings. A mind-boggling figure.
Mukula Jr elated after clubman victory in EMC Rally
Micheal Mukula Jr was understandably over the moon with his weekend's Kaliro EMC rally performance.
Mukula registered his first career finish as well as victory in the Clubman Rally Championship. 
The rookie exhibited a great amount of improvement with a sublime performance in the two-day event.
He topped four of five stages to win his category by 4 minutes and 45 seconds over Mohammed Bwete.
"This time we went a bit more conservative. We decided to back up and be more cautious than before. We had a mature and calculative drive and it paid off.
"We were more committed to the routes and everything was in control. We sat down prior and drew the strategy for the event, it worked for us," explained Mukula. 
Navigated by Edward Kiyingi, Mukula registered his first points in the race to spur his Clubman Rally Championship title chase.
"We plan to do all the races and our target remains to win them all. We shall continue to employ the same strategy.
"Our rivals in the championship cannot be undermined in the title chase because they have the experience and some of them have done this before," he said. 
On top of his sublime performance, Mukula confesses that the reigning champion Duncan Mubiru played a role in his weekend's success.
"If it wasn't for Duncan Mubiru, I would probably not have had this moment. He gave us mechanical support, a gearbox, and his service crew.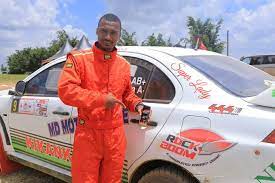 Duncan Mubiru rally driver photo credit John Batanudde
"Besides, he has given me advice on so many things like handling the car, how to fix it. He has helped us grow the Mukula rally team and we are pushing him to be part of this team," said Mukula.
Mukula Jr acquired the Subaru Impreza in 2020. His debut was delayed due to the outbreak of the Covid pandemic.
In 2021, he registered for his first competitive event in Jinja.
He is already eager to follow in the footsteps of his father; Mike Mukula Sr who competed over two decades ago.
"I am rallying because of my father. My nickname was from the sound of an antilag. So it was inevitable to join the rally.
"My father was also around this weekend, very supportive and to ensure everything is in control for us as he did the route opening.
"Rallying has always been a long dream of mine and this weekend means so much to me. I have personally invested a lot of time and resources to get to this performance. I appreciate my father, wife, and the service crew for this. It's all their effort."
In the Clubman Rally Championship category, Mohammed Bwete finished second while Julius Semambo was in the third position.