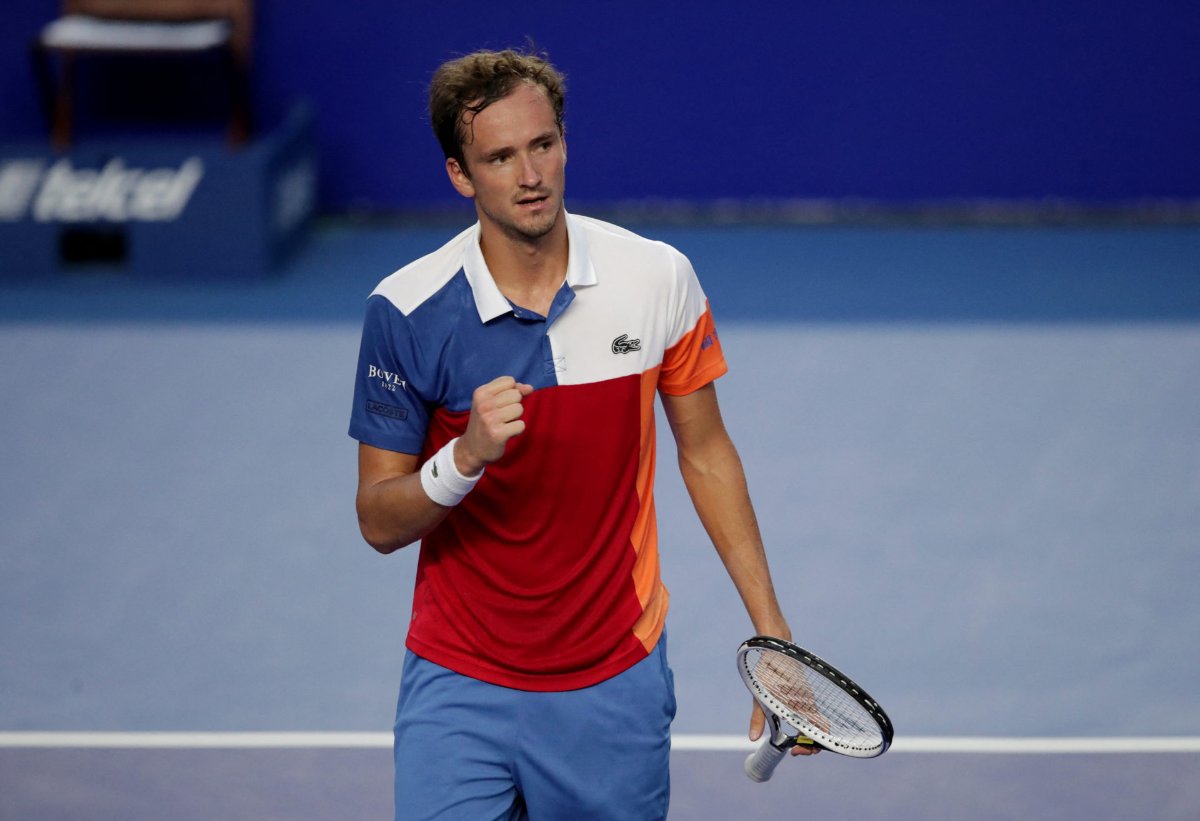 Daniil Medvedev, Andrey Rublev, and Karen Khachanov have all deleted the Russian flag from their Instagram pages
ATP and WTA has allowed the Medvedev and Khachanov to play on the tour meaning they will play in upcoming Grand Slams
World No. 1 Daniil Medvedev and Olympic silver medalist Karen Khachanov have deleted the Russian flag from their Instagram accounts.
The good news for the pair is that they will be allowed to compete on the tour and in the Grand Slam tournaments for the foreseeable future.
This is not a guarantee that any Russian players will be able to travel to any of the countries that the ATP Tour stops in.
US residents have received a level 4 'Do Not Travel' advisory from the State Department, which has enforced a travel ban on Russian Oligarchs and their immediate relatives.
Citizens of the United States who are currently in Russia are being pressured by the US government to consider leaving the country.
A good showing at the two ATP 1000 tournaments in the United States this month is necessary for Medvedev to retain his World No. 1 ranking.
In preparation for the Sunshine Double, which brings the ATP and WTA tours together, it appears he will compete in Indian Wells and Miami.
As a result, the International Table Tennis Federation (ITF) has suspended the Russian and Belarus national teams from all ITF-affiliated international competitions "until further notice."
Russia's tennis events, which were set for October, have been cancelled by both the ATP and WTA because of deteriorating security.
This week, the International Tennis Federation (ITF), WTA, and ATP all agreed on the sanctions that had been proposed before.
The three bodies said that many tennis players have spoken out and taken action against Russia's aggression in Ukraine.
Further, they jointly agreed on the sanctions that were outlined earlier this week.
"Our thoughts are with the people of Ukraine, and we commend the many tennis players who have spoken out and taken action against this unacceptable act of aggression," the statement read.
"We echo their calls for the violence to end and peace to return."
Andrey Rublev, Russia's second top-ten player, has not posted a picture of the Russian flag on his Instagram account too.
The Miami-based Russian player is coming off a great month that saw him emerge as the ATP Tour's best player in February, despite Rafael Nadal's impressive return.
ATP and WTA – the governing body for men and women tennis respectively – said on Wednesday that Russian and Belarusian tennis players would no longer be eligible to compete in team events.
This includes the renowned Davis Cup, as the ATP and WTA issued sanctions against Russia for its invasion of Ukraine.
Russian and Belarusian athletes will be banned from participating in sporting competitions going forward, according to the International Olympic Committee.
Russia's invasion of Ukraine, aided by Belarus, has led to penalties from other organizations, notably FIFA, the sport's worldwide governing body.
"The International Tennis Federation condemns Russia's invasion of Ukraine and its facilitation by Belarus," a statement said.
"In addition to the cancellation of all I.T.F. events in those countries, the I.T.F. Board has today announced the immediate suspension of the Russian Tennis Federation and Belarus Tennis Federation from I.T.F. membership and from participation in I.T.F. international team competition until further notice. The I.T.F. remains in close contact with the Ukraine Tennis Federation and stands in solidarity with the people of Ukraine."