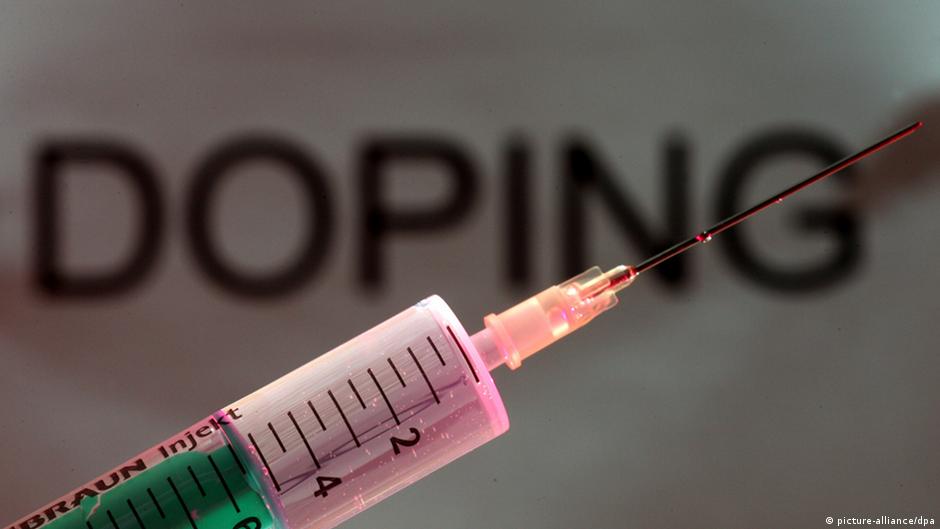 ~Doping is the use of prohibited substances by sportsmen to enhance performance.
~It can result to a life ban from sports
~Athletes who participate in sports that have signed the WADA code are subject to random in and out of competition testing.
Doping in sports is simply the of banned substances by sportsmen to improve their performance in the competitive sporting world.
The reason why doping is prohibited in sports is that many of these substances can have harmful and long-lasting side effects on users.
Doping Classes
Doping is classified into different classes which include;
I). Performance of enhanced substance.
This will consist of Stimulants
Anabolic Steroids, Peptide hormones,Beta-2,Agonist,Narcotics,Diuretics and Cannabinoids.
ii). Physical methods.
It's further classified into two Blood doping and Gene doping.
Blood doping: It is the process of increasing the Red blood cells by blood transfusion. Blood doping increases hemoglobin allows a higher amount to fuel an athlete's muscles. This can improve stamina and performance, particularly in long-distance events.
Gene doping: It is the non-therapeutic use of cells, genes, genetic elements, or of the modulation of gene expression, having the capacity to improve athletic performance.
Increasing muscle growth, blood production, endurance, and pan-resistance. In such cases, nothing unusual would enter the bloodstream. So officials would detect nothing in blood or wine test. Some viruses target certain organs, such as the kidney, liver. Therefore only samples are taken from these areas that could lead to detection.
It is important to note that even some over-the-counter (OTC) medications and supplements are either banned or contain banned additives or contaminants. For example, the National Collegiate Athletic Association (NCAA) bans excessive caffeine use, defined as a urine caffeine level above 15μg/ mL. WADA has banned pseudoephedrine (i.e. Sudafed) if the urine concentration is above 150 mcg/ml, although this drug is allowed by the NCAA. There are many other examples of commonly used drugs that may be permitted by one group and disallowed by another. In any case, the athlete should work closely with the supervising medical team to determine which drugs are safe and permitted for use.
Effects of Doping
Doping can lead to the following effects on users;
i). Central Nervous System:
This can cause insomnia, anxiousness, depression, aggressive behavior, suicide, headache, addiction with withdrawal, psychosis, tremor, dizziness, and stroke.
ii). Respiratory: nose bleeds, sinusitis
iii). Hormonal: infertility, gynecomastia (enlarged breasts), decreased testicular size, low sex drive, acromegaly (coarse bones in face, hands, and feet), cancer
iv). moral dilemma. These banned substances are used to gain an unfair advantage which significantly devalues the spirit of competition.
v). Cardiovascular: irregular heart rhythm, elevated blood pressure, heart attack, sudden death
World Anti-Doping Agency
Is commonly known as WADA, it's a major organization that monitors doping violations in sports.
It has developed a coordinated, worldwide anti-doping program that applies to sports that have signed a pledge to uphold the WADA Code.
The WADA Code outlines their "anti-doping policies, rules, and regulations with sports organizations and among public authorities around the world".
More than 660 sports organizations have signed the WADA Code including the International Olympic and Paralympic Committees, all Olympic Sports International Federations, and National Olympic and Paralympic Committees. The practical application of the WADA regulations is performed by national anti-doping agencies such as the United States Anti-Doping Agency (USADA).
Athletes who participate in sports that have signed the WADA code are subject to random in and out of competition testing. Testing may be performed on urine and/or blood samples depending on the substances being tested. The frequency and type of testing vary between sports based upon a variety of factors including history of doping in the sport, type of sports substances being taken, and duration of the season.
Penalties of doping
Penalties for a doping violation vary greatly between sports. In sports that follow the WADA Code, a single violation can result in a ban from sports competition of up to 2 years while a second violation may result in a lifetime ban. The punishment for a first offense anti-doping violation in the NFL is a four-game suspension, in the NBA is a 5 game suspension, and in the NHL a 20 game suspension.