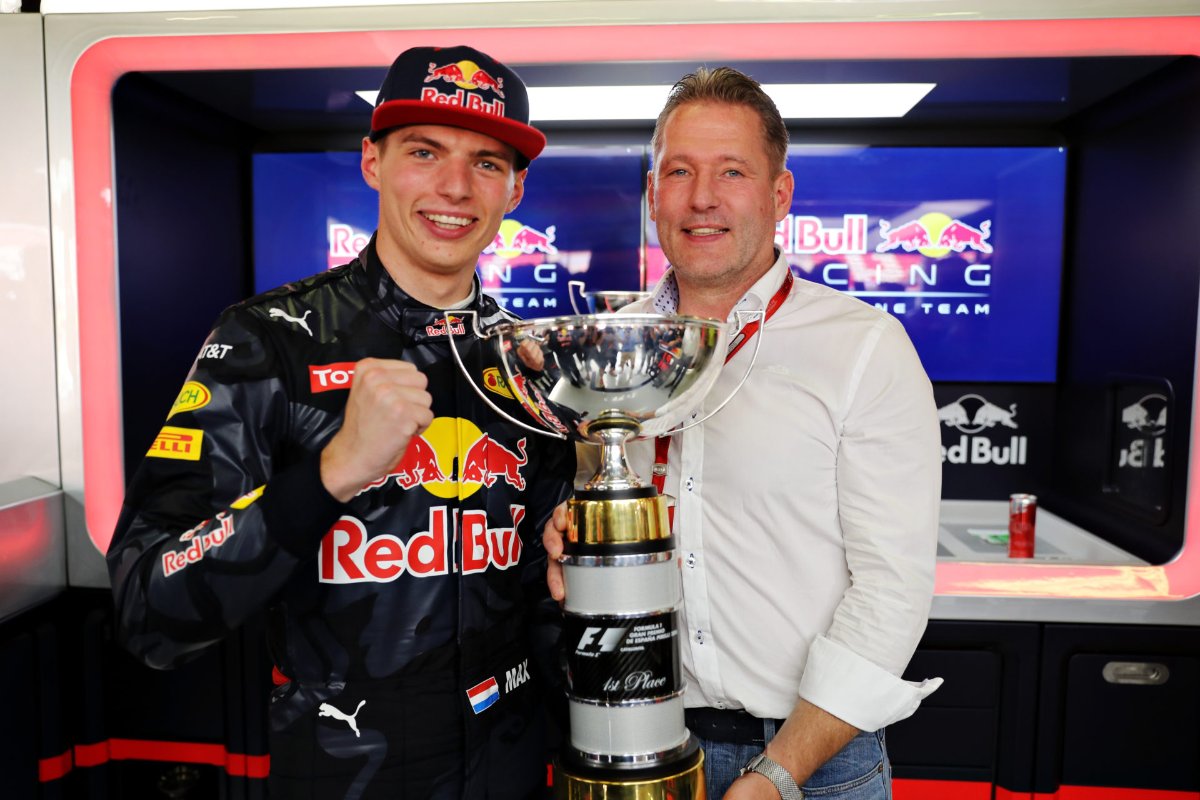 Red Bull driver Max Verstappen has confessed that he feared his father Jos Verstappen would suffer cardiac arrest following his victory over Lewis Hamilton in Abu Dhabi last season.
The victory in the Middle East was the first championship for  Verstappen's career.
Verstappen's goal in the final race of the Formula One season was to bring to an end Hamilton's reign as F1's dominant driver.
And Red Bull's driver was able to do just that thanks to a safety car mishap.
Formula One fans will remember this season's final race for a long time to come because of the controversies that surrounded it.
With his father's health in jeopardy, Verstappen has now acknowledged he was anxious about the 49-year-heart old's attack.
"I thought he could die because it looked like he was about to have a heart attack," the Irish Times quotes him.
"He was so pale, it was incredible. His skin colour was definitely not healthy."
Verstappen also said that he surprised his father by making a daring overtaking move on turn five of the final lap.
The 24-year-old F1 champion was born in Hasselt on September 30, 1997. His father Jos is a former F1 driver and his mother Sophie Kumpen is a former kart racer.
Verstappen grew up in Bree, Belgium, and even has a Belgian passport, according to Nieuwsblad.
Jos started his kid in karting at the age of four, and he has never looked back. He further told Red Bull that it wasn't scary for Max to join F1 It wasn't that scary because he had been riding a quad bike since he was two.
Max was racing and winning at the age of seven. To stay on track, he drove up to 100,000 km each year with his father for ten years.
In an interview with Edwin Evers, Verstappen stated that he enjoys motoring even on vacation. He enjoys racing quads or buggies – that kind of thing excites him.
He also prefers driving non-F1 cars and which enables him to be in control. So hobbies like skydiving or bungee jumping don't appeal to him.
The Red Bull driver has done well for himself by winning the season's World Formula One championship.
It was not easy dethroning his biggest rival on the tracks, Lewis Hamilton of Mercedes who was gunning for the eighth championship title. And this was one of the things fuelling the Max Verstappen age 2021 debate.
The Abu Dhabi Grand Prix – the final race of the season – elevated his status in F1. His task is keeping it up in the 2022 season which Hamilton is very strategic about.
Verstappen will race in a new car, RB18 which was unveiled on Wednesday.
Revisiting his victory in the 2021 season, Verstappen does not think it deserves all the controversy it generated.
He says that he deserved the win because he worked for it.
"I had a very good season and I think I really deserved it. I have been really unlucky as well. People always remember the last race but, if you look at the whole season, the championship should have been decided way earlier."