Tennis
Nick Kyrgios Australian Open play in limbo after COVID-19 positive test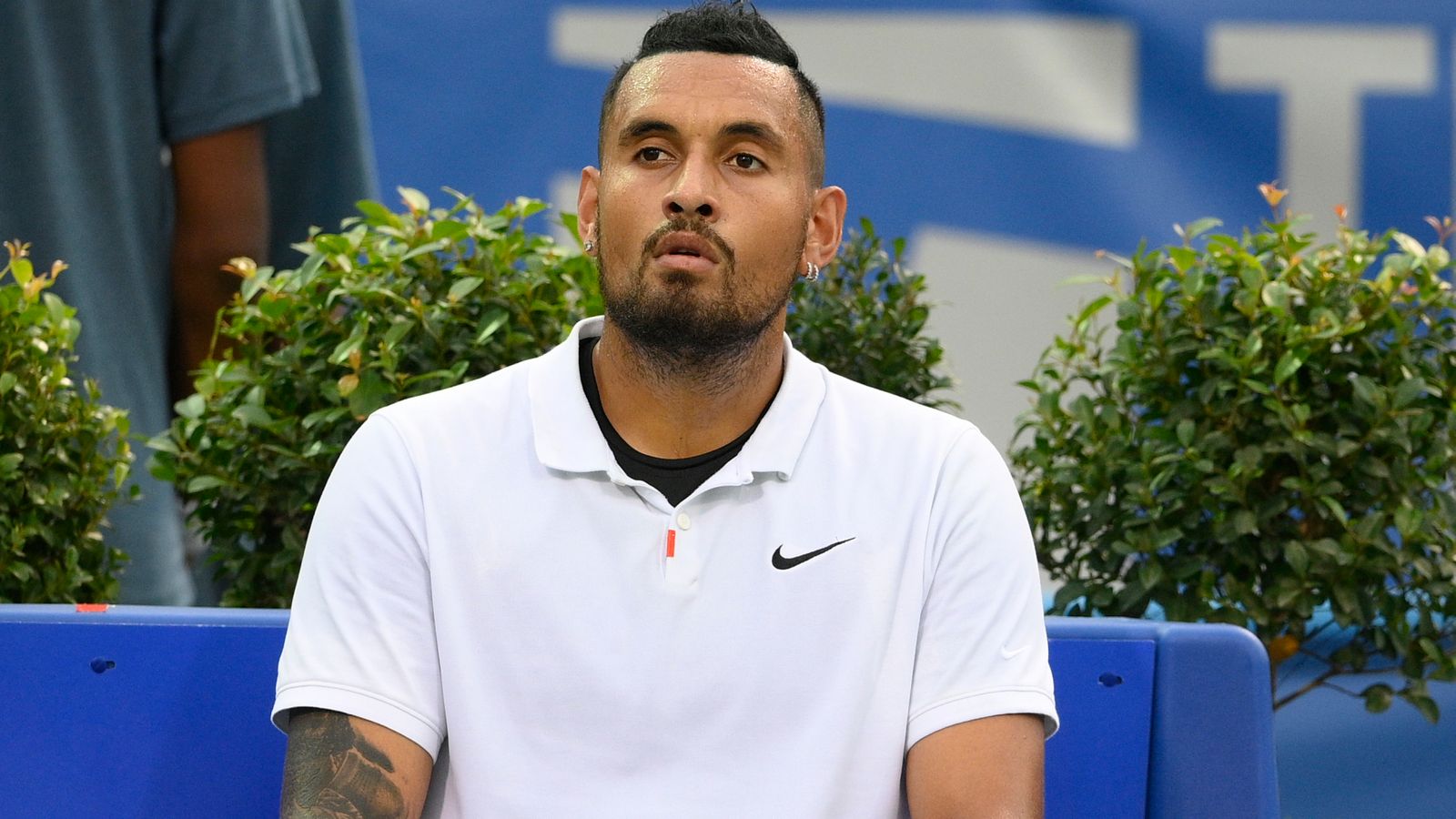 Tennis star Nick Kyrgios play at the Australian Open remains in Limbo after testing positive for COVID-19.
On Monday, Kyrgios has seen training in Sydney. But he withdrew from the Sydney Tennis Classic at the last moment after the positive COVID test.
The 26-year-old moments later posted on social media that he had received a positive COVID test result.
"Hey everyone, I just want to be open and transparent with everyone," his Instagram story read.
He went on: "The reason I have had to pull out of Sydney is that I tested positive for COVID. I am feeling healthy at the moment with no symptoms. I wish everyone all the best and to stay safe where you can."
"If all goes well I will see you all at the Australian Open."
Kyrgios was unable to compete in the Melbourne Summer Set last week due to asthma symptoms. He was, however, scheduled to face Fabio Fognini at Ken Rosewall Arena on Monday night.
Kyrgios' withdrawal from the competition was posted on the tournament's entry list less than two hours before he was scheduled to meet the charismatic Italian star.
Kyrgios is in isolation in his Sydney hotel room since receiving a positive COVID test according to The Herald.
He is racing to locate a place to stay in Sydney that has access to a tennis court so that he can isolate and prepare for the Australian Open before travelling to Melbourne.
Positive cases must be isolated for seven days in New South Wales.
In light of the fact that he only tested positive on Monday, Kyrgios might be released from isolation and cleared to play in a first-round match on Monday night or Tuesday, assuming the draw allows for such a scenario.
If Kyrgios does not appear at Melbourne Park, it will be a big setback for the Australian Open. Despite the fact that his world ranking has dropped to 114, he continues to be one of the sport's most compelling drawcards.
Meanwhile, Kyrgios' compatriot Jordan Thompson got off to a strong start in the Sydney Tennis Classic with a 6-4, 6-2 victory over American Marcos Giron in the first round.
However, Thompson came back to tie the match at 3-3 in his opening service game in front of a sparsely attended Ken Rosewall Arena on Sunday afternoon.
Afterwards, the Australian No. 4 placed pressure on his higher-ranked opponent, who was serving to force further games in the set from the American. Thompson earned the break, which let him win the first set, 6-4.
Giron lost his calm shortly after conceding a break to begin the second set, and Thompson did not appear to be willing to give up his lead any time soon.
As the match progressed, he forced two match points on Giron's serve and clinched the victory on the second occasion he faced it.
Thompson will compete against another American, Reilly Opelka, in the second round of the tournament.
Still on matters coronavirus, 20-time Grand Slam champion Rafael Nadal has fully recovered after testing positive in December.
Nadal had just arrived in Spain from an injury at the Mubadala World Tennis Championship exhibition event in Abu Dhabi.
He expressed optimism in making a quick recovery and featuring in the Australian Open set to begin on January 17.