How Manchester United has to line-up against Aston Villa in the FA Cup fixtures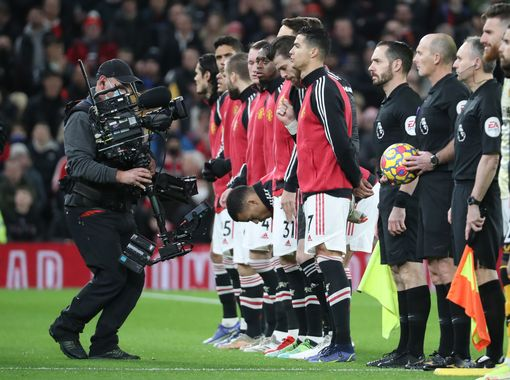 Manchester United is tonight set to Line-up play against Aston Villa in the first game of their new campaign in the FA Cup.
Ralf Rang nicks side had earlier on lost 1-0 to Wolves in the Premier League last week. Since then the united squad has been struggling for form all the season their performance is yet to go high following the exit of Ole Gunnar Solskjaers and Ralf Rangnick's interim appointment.
The United last won the FA Cup in 2016 at Wembley under Louis Van Gaal with a greater impact from Jesse Lingard's extra-time against Crystal Palace with the club last winning a trophy in 2017. United looks forward to ending that trophy drought by winning the FA Cup again. Aston Villa has enjoyed a change in fortunes since Steven Gerard's appointment and though they will be tricky opposition.
The FA Cup represents United's best opportunity of Silverware and rotation that is limited against Aston Villa. In seven weeks United has not had a game while the Villa Park fixture is past five days, therefore no argument about players' welfare will stack up? Dean Henderson has a better chance to start in the cup and Diogo Dalot has to be brought for the abject Aaron Wan- Bissaka. Victor Lindelof has to partner with Raphael Verane despite Harry Maguire's fitness.
Donny van de Beek and Nemanja Matic have to be adjacent along with Bruno Fernandes who is well set to bring balance in the problematic midfield area. Jadon Sancho and Mason Greenwood have to come in support of Christiano Ronaldo. With the desire for rotation and keeping players happy with the need to improve in this competition, Ralf Rangnick has to embrace a balance of the two aspects.
Henderson has a better chance to start in goal and Dalot are and Telles both at the full-center-back center-back kept unchanged and Jones deserves a reward for his performance against Wolves. There seems no essence of risking and bringing in Harry.
Maguire like he was rushed back earlier in the season. Van de Beek and Matic have to partner in the midfield and Rangnick can ditch the 4-2-2-2 for a return to 4-2-3-1 which would see Fernandes restored as the sole no.10 after missing the last League games. After the tiresome festive season, this is a good chance to rest Christiano Ronaldo. Cavani can start at centre-forward with Rashford on the left and Sancho on the right.
Rangnick has a better chance to score against Villa if he makes good use of the fringe players who have not had much of the chance to play this season. In the absence of Henderson Wan-Bissaka could start in the right with Telles on the opposing flank. The United squad has had a week's rest since they last played and their next match after this is Aston Villa but in the Premier League during the weekend.
Van de Beek has a chance to reprise the pre-season partnership he had with Matic and Fernandes completing the midfield. There is an opportunity for some rotation but united have to embrace full strength.