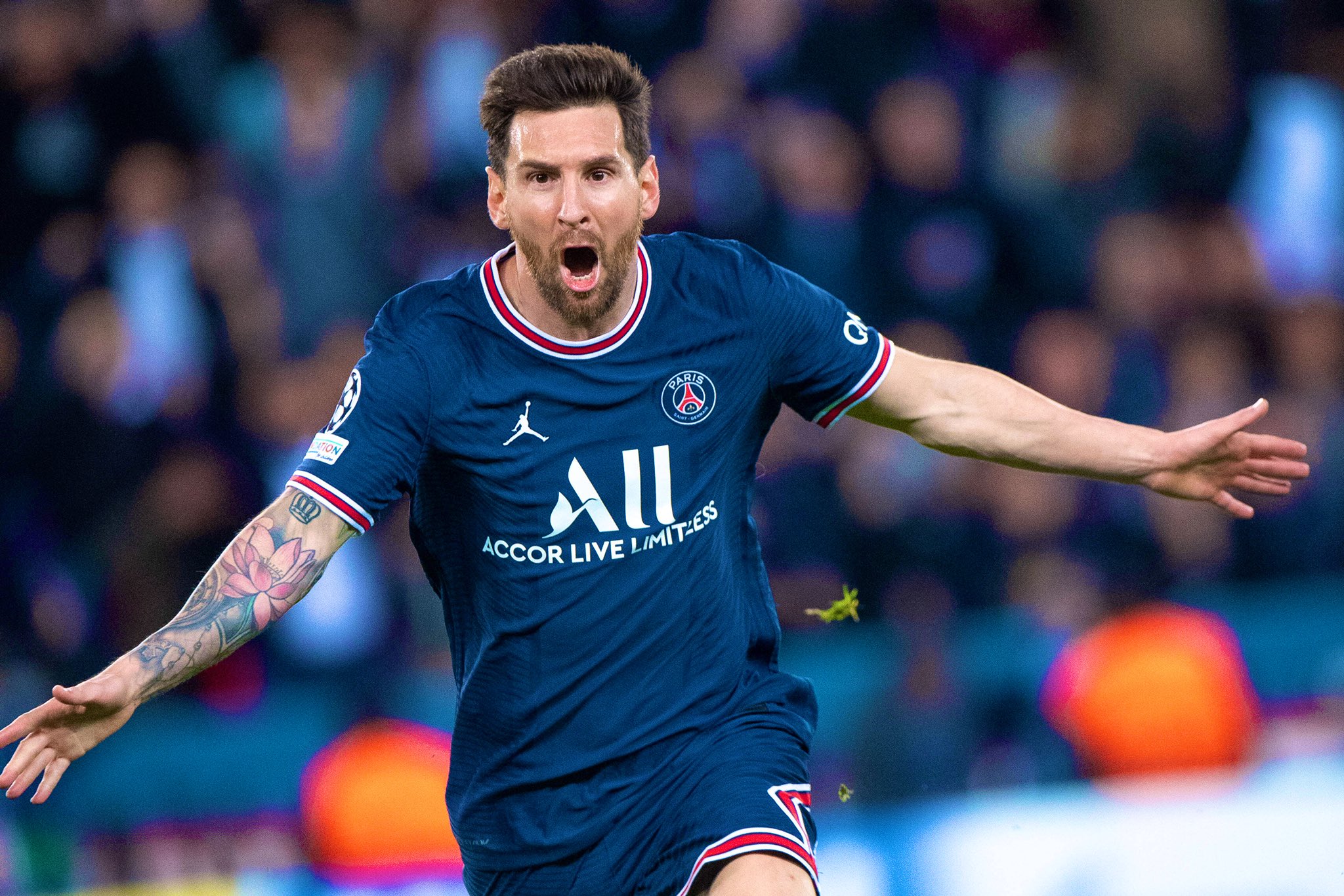 Following Lionel Messi's exodus in the summer, FC Barcelona's trajectory seems to have been on a constant fall, with the club crashing out of the Champions League in the group stages for the first time in history after the Argentine debuted for them.
The club also lost its footing in the Copa del Rey and Spanish Super Cup. There seems to be signs to bring back the legend, with him looking forward to the return. This is based on the reports from El Chiringuito TV. Barcelona shook the entire earth on August 5th, following the announcement the captain and legend would cease being at the club due to financial constraints. It was reported that regardless of the seven-time Ballon d'Or winner accepting a heavy wage cut, the club would be unable to continue keeping him.
It has been far from perfect for the prolific player since he made his way to the Paris Saint-Germain PSG in Ligue 1. Having appeared in 12 matches in the French League, he managed to score a single goal and five assists. However, he has been in unreal form in the Champions League, scoring five goals in as many appearances. Messi has often been considered the best player in the world and widely regarded as one of the greatest players of all time, he has won a record seven Ballon d'Or awards, six European Golden Shoes, and in 2020 was named to the Ballon d'Or Dream Team. Until when he left Barcelona in 2021, he had spent his entire professional career with the club.
The superstar has won the club-record 35 trophies, including ten La Liga titles, seven Copa del Rey titles and four UEFA Champions Leagues. A prolific goalscorer and creative playmaker, Messi holds the records for most goals in La Liga. The 34-year old has scored over 750 senior career goals for club and country and has the most goals by a player for a single club. He assumed the captaincy of Barcelona in 2018, and in 2019 he won a record sixth Ballon d'Or. Out of contract, he signed for Paris Saint-Germain in August 2021.
His style of play as a diminutive, left-footed dribbler drew comparisons with his compatriot Diego Maradona, who described Messi as his successor. After his senior debut in August 2005, Messi became the youngest Argentine to play and score in a FIFA World Cup in 2006 and reached the final of the 2007 Copa América, where he was named young player of the tournament. As the captain from August 2011, he led Argentina to three consecutive finals: the 2014 FIFA World Cup, for which he won the Golden Ball, and the 2015 and 2016 Copa América, winning the Golden Ball in the 2015 edition.
After announcing his international retirement in 2016, he reversed his decision and led his country to qualification for the 2018 FIFA World Cup, a third-place finish at the 2019 Copa América, and won the 2021 Copa América, while winning the Golden Ball and Golden Boot award for the latter. This achievement would see him receive a record seventh Ballon d'Or in 2021. According to France Football, he was the world's highest-paid footballer for five years out of six between 2009 and 2014 and was ranked the world's highest-paid athlete by Forbes in 2019.
He was among Time's 100 most influential people in the world in 2011 and 2012. In February 2020, he was awarded the Laureus World Sportsman of the Year, thus becoming the first footballer and the first team sport athlete to win the award. After Ronaldinho lost form, Messi became Barça's new star player at only 20 years old, receiving the nickname "Messiah" from the Spanish media. His efforts in 2007 also earned him award recognition; journalists voted him the third-best player of the year for the 2007 Ballon d'Or, behind Kaká and runner-up Cristiano Ronaldo, while international managers and national team captains voted him second for the FIFA World Player of the Year award, again behind Kaká.
In his first uninterrupted campaign, the 2008–09 season, he scored 38 goals in 51 games, contributing alongside Eto'o and winger Thierry Henry to a total of 100 goals in all competitions, a record at the time for the club. During his first season under Barcelona's new manager, former captain Pep Guardiola, Messi played mainly on the right wing, as he had under Rijkaard, though this time as a false winger with the freedom to cut inside and roam the centre. As the season's Champions League top scorer with nine goals, the youngest in the tournament's history, Messi scored two goals and assisted two more to ensure a 4–0 quarter-final victory over Bayern Munich.
He returned as a false nine during the final on 27 May in Rome against Manchester United. Barcelona has crowned champions of Europe by winning the match 2–0, the second goal coming from a Messi header over goalkeeper Edwin van der Sar. Messi secured Barcelona's first trophy of the 2010–11 campaign, the Supercopa de España, by scoring a hat-trick in his side's second-leg 4–0 victory over Sevilla, after a first-leg defeat. Assuming a playmaking role, he was again instrumental in a Clásico on 29 November 2010, the first with José Mourinho in charge of Real Madrid, as Barcelona defeated their rivals 5–0.
The 34-year old helped the team achieve 16 consecutive league victories, a record in Spanish football, concluding with another hat-trick against Atlético Madrid on 5 February 2011. His club performances in 2010 earned him the inaugural FIFA Ballon d'Or, an amalgamation of the Ballon d'Or and the FIFA World Player of the Year award, though his win was met with some criticism due to his lack of success with Argentina at the 2010 FIFA World Cup. Barcelona had virtually secured their La Liga title by the start of 2013, eventually equaling Real Madrid's 100-point record of the previous season.
However, their performances deteriorated in the second half of the 2012–13 campaign, concurrently with Vilanova's absence due to ill health. After losing successive Clásicos, including the Copa del Rey semi-finals, they were nearly eliminated in the first knockout round of the Champions League by AC Milan, but a revival of form in the second leg led to a 4–0 comeback, with two goals and an assist from Messi. On 17 February, the Argentine legend reached his 300th league goal in a 1–3 away win against Sporting de Gijón.
A few days later, he scored both goals in Barcelona's 0–2 win against Arsenal at the Emirates Stadium, in the first leg of the 2015–16 UEFA Champions League round of 16, with the second goal being Barcelona's 10,000th in official competitions. With the departure of former captain Andrés Iniesta in May 2018, Messi was named the team's new captain for the following season. On 12 August, he lifted his first title as Barcelona's captain, the Supercopa de España, following a 2–1 victory over Sevilla. On 19 August, he scored twice in helping Barcelona defeat Alavés 3–0 in their first La Liga match of the season, with his first goal, a free-kick that he rolled under the jumping
The top goalscorer in La Liga, Messi was announced as the winner of the Pichichi trophy for a record eighth time in his career. It was also his record fifth consecutive win in La Liga, surpassing Alfredo Di Stéfano and Hugo Sánchez who both had four for Real Madrid, and equalled former Marseille striker Jean-Pierre Papin's record of five consecutive league top scorer awards in the top five leagues of Europe. On 5 August, Barcelona announced that Messi would not be staying at the club, even though both parties reached an agreement and were due to sign a contract that day. The club cited financial and structural obstacles posed by La Liga regulations as a reason for his departure.
Club president Joan Laporta also blamed the previous board for Messi's exit by saying "the basis of everything is the calamitous and disastrous situation left by the previous board", he added saying "the expected debt is much higher and we had some sports contracts in place that meant we had no margin on salary. On 10 August, Messi joined French club Paris Saint-Germain, signing a two-year deal until June 2023 with an option for an extra year. He chose 30 as his squad number, the same he wore as a teenager when he made his senior debut for Barcelona.
He made his debut for the club on 29 August, coming on as a substitute in the second half of a 2–0 away win over Reims in Ligue 1. He made his first start and UEFA Champions League debut for the club in a 1–1 away draw against Club Brugge on 15 September. Four days later, Messi made his home debut for PSG in a 2–1 win over Lyon. On 28 September, Messi scored his first goal for the club, a strike from the edge of the 18-yard box after playing a one-two with Kylian Mbappé, in a 2–0 Champions' League group stage win over Pep Guardiola's Manchester City.
On 21 November, Messi scored his first Ligue 1 goal in a 3–1 home victory over Nantes. On 28 November, Messi provided a hat-trick of assists for the fifth time in his career as PSG beat Saint-Étienne 3–1 away from home.