Football
Kenyan striker Jesse Were joins Kansanshi Dynamos after Zesco stint.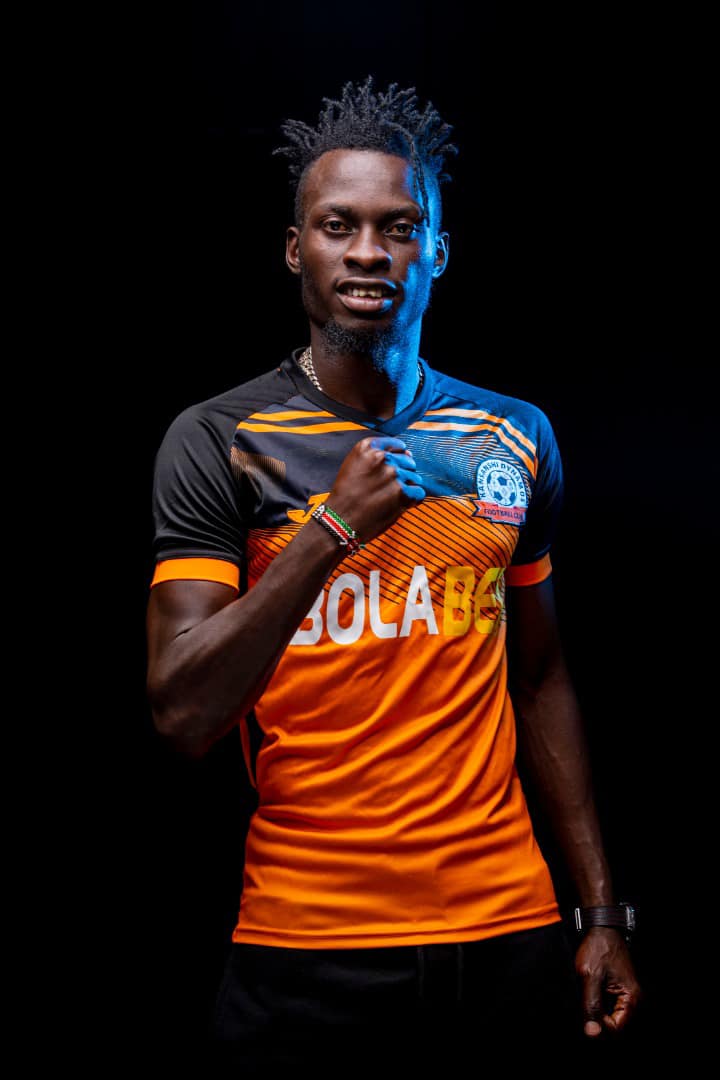 Jesse Were joins Kansanshi Dynamos
After five years and more than 100 goals for Zesco United, Jesse Were has taken a shift of approximately 300km, making a switch and joins his fellow Zambian Premier League outfit, Solwezi-based Kansanshi Dynamos on a two-year contract.
The club took to social media to announce the signing of the 32-year old Kenyan goal poacher.
"Welcome Were. We are pleased to announce our latest addition to our squad, Jackson Jesse Were. The Kenyan Hitman has joined Us on a two-year contract after leaving ZESCO United FC," a statement from the club stated.
Jesse who last year reached a century of goals for Zesco left the club after the expiry of his contract and wished to explore a new adventure.
Were joined Zesco United after leading Tusker FC to the FKF Premier League title in 2016 and went on to cement his stature as a legendary striker for Team ya Ziko. He left Zesco having won four league titles, two Absa Cup championships, and two Charity Shield honours.
"Were's winning mentality has been a catalyst to the growth of this football club. No one will ever forget the goals he has scored for this team and the joy he brought not only to us but also to the Zesco United fans," said the club's Chief Executive Officer, Richard Kabwe Mulenga.
He added; "He is a true servant of the beautiful game who also sold his country to the outside world very well. We wish him the best luck in his next journey."
With his new side Kansanshi, the club hopes that the talisman will ignite their hunt for a place in continental football next season.
With the second half of the Zambian season set to start soon, Dynamos are placed 12th in the standings with 20 points, 10 behind leaders Green Buffalos and eight away from Continental football slots.
Having scored only 11 goals in 17 matches, Were's arrival at the club is much welcome.
Were bloomed his career while with Mathare United in the 2013-14 season, having been snapped up from Kibera by the Slum Boys. He joined Tusker a year later where he helped the team to a season double in 2016, skippering the side and finishing as the top scorer of the league.
He would go on to be crowned the league's Most Valuable Player, attracting several interests from outside the country, majorly South Africa. He however would end up joining Zesco United in Zambia, where he grew in stature.
His biggest achievement with the club was helping them get to the semi-finals of the CAF Champions League. He played in Zesco with several Kenyan teammates including David Owino and Teddy Akumu who were vital in that run in the Champions League.
Akumu was the first to leave the club and joined Kaizer Chiefs in South Africa, before Owino left at the start of last season, joining another Zambian club, Napsa Stars which now plays in the second division.
The trio had been joined by John Mark Makwatta who however couldn't last beyond one season. Also joining the Kenyan contingent in Zambia was goalkeeper Ian Otieno, who now remains as the only Kenyan in the Zambian giant.
Jesse had been touted to return to Tusker, but neither club nor player had made contact on a possible move.