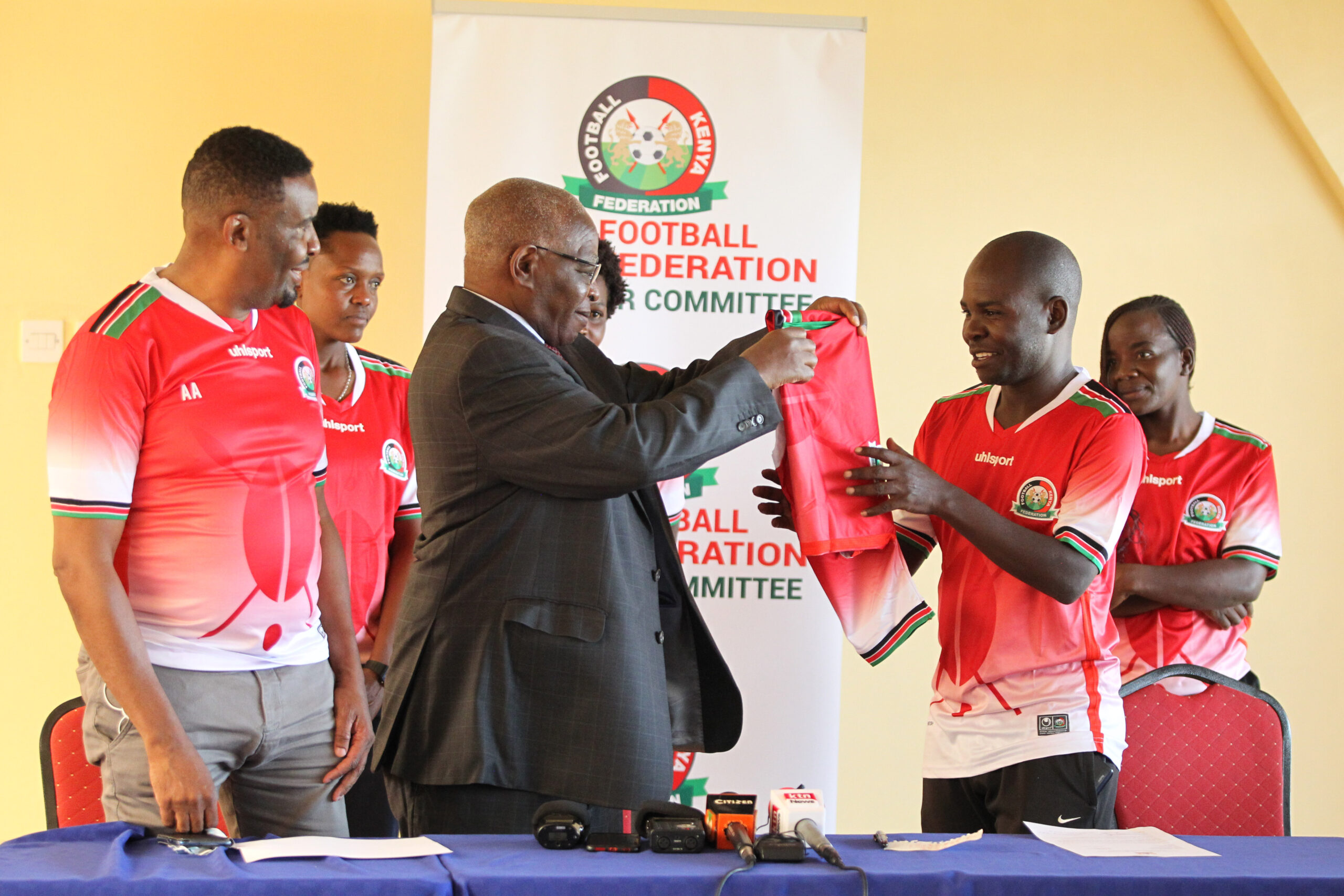 The Football Kenya Federation (FKF) Caretaker Committee has named former Vihiga Queens tactician Alex Alumirah as the new Harambee Starlets head coach for a contract that runs up to May.
The tactician left Vihiga Queens last year after leading them to four back to back league titles and moved to Tanzania for a new challenge with Tiger Queens. However, when the opportunity of a job that he had been yearning for came up, he gave up his Tanzanian sojourn to come back home.
"For the first time, the coach of a national team went through a rigorous and competitive process where we did interviews; both orally and in written form. Alumirah impressed us the most with his submissions and we are optimistic that he will delver good results for the team," said Aaron Ringera, the chairman of the Caretaker Committee.
He takes over the job from Charles Okere, who was the previous tactician under the Nick Mwendwa regime. Okere did not re-apply when the Committee called out for applications for the job.
Alumirah will be assisted by former Starlets skipper Ann Aluoch and Benta Achieng while Martha Karimi will serve as the Team Manager.
Meanwhile, Alumirah says he is excited ahead of the task at hand and has promised results for the team.
"It is a great honour to be given this responsibility and this is something that I am really looking forward to. I am here to guide the team to the best of my knowledge and our main job is to take the team to the Cup of Nations. I wish to promise everyone that we will put in lots of effort and we will see good results," said the coach during a press briefing of his unveiling.
In his short tenure, the tactician will have the task of beating Uganda home and away to aid the team qualify for the Women's African Cup of Nations which is scheduled for Morocco in June. Kenya plays Uganda in Kampala for the first leg on February 13 and hosts the second leg in Nairobi four days later.
Alumirah is confident that he can guide the team to Morocco.
"We last played Uganda at the CECAFA Championship and beat them but since then, they have made strides. I watched them play at the COSAFA Championship last year and they are a very good team. But knockout matches are usually very tricky and we are going in there to give a good account of ourselves and qualify," said the coach.
"I feel that I am up to the task because most of the national team players have passed through my hands, It is a good challenge and I believe with everyone's support we will do well," he said.
Meanwhile, he has said he will retain most of the squad that played the first round of qualification which ended in a 15-1 whitewash of South Sudan.
"We will name a very competitive squad. There was a team in place and we will not dismantle anything. Don't expect too many changes in the team because it will look like we want to disrupt things. Transitions are done in a smooth way," said the coach.