Cape Verde beat brave 10-man Ethiopia to start off on a high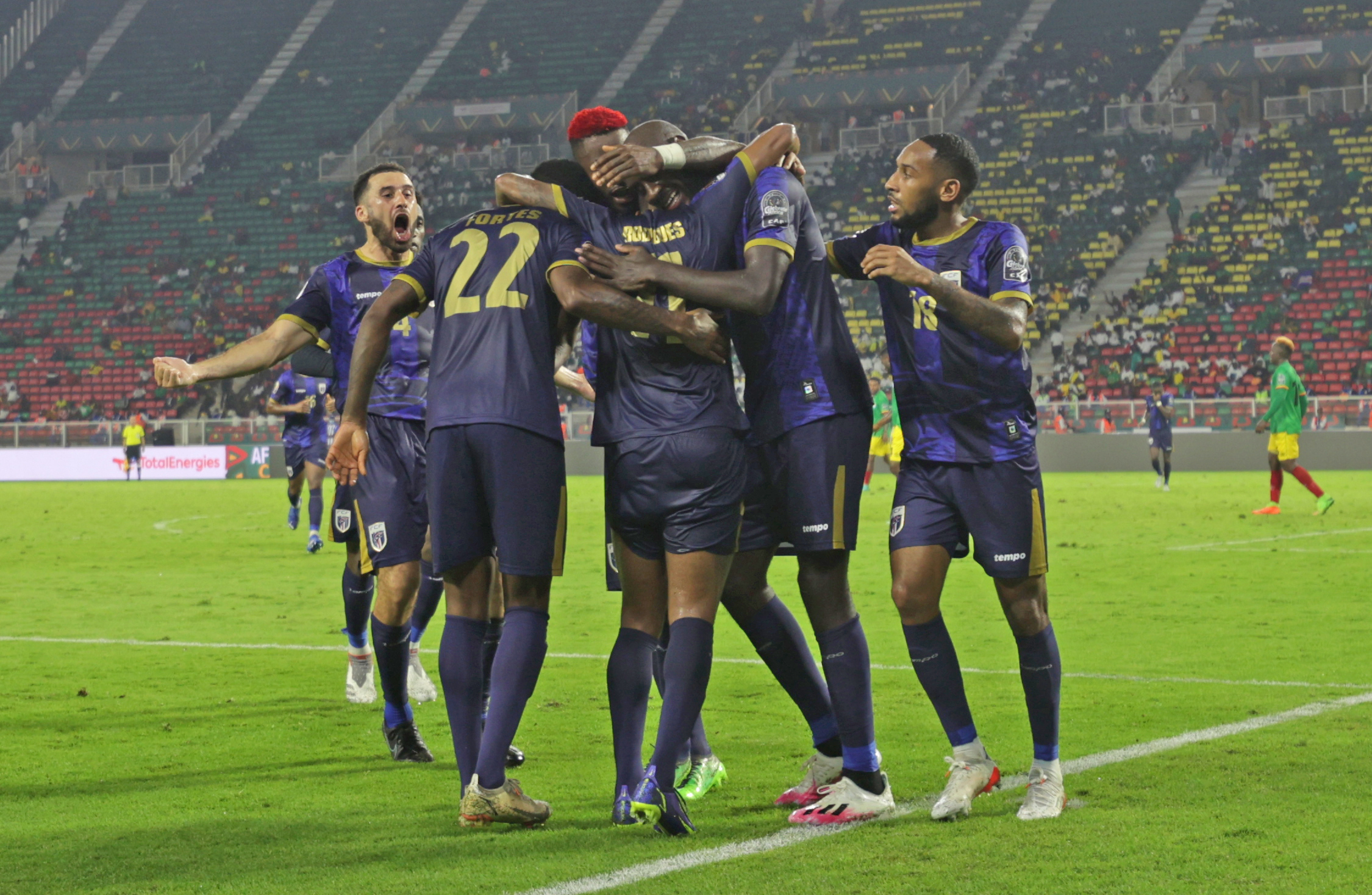 Cape Verde beats Ethiopia in AFCON
Julio Tavares scored in the first minute of added time in the first half as Cape Verde laboured to beats a 10-man Ethiopia in (AFCON) Africa Cup of Nations Group A opening match at the Olembe Stadium in Yaounde on Sunday night.
Ethiopia played over 78 minutes of the match with 10 men after defender Yared Bayeh was sent off early in the first half for a tackle on Tavares.
Initially, the referee had shown him a yellow card, but after being advised by the VAR to check the incident on the monitor, he changed the color of the card from yellow to red.
Bayeh was deemed to have committed an intentional foul as the last man in defense, denying Tavares a clear goal scoring opportunity.
Off the freekick, Garry Mendes struck his effort against the wall.
Immediately after, Ethiopia made changes to return their numbers in defense, Mesud Mussa being sacrificed for Magnot Dada.
Dada almost had an introduction to forget when in the 27th minute he almost turned a cross from the right into his own net, but luckily for him, goalkeeper Shanko Balcha's reflex action punched the ball away for a corner.
In the 33rd minute, Mendes had another effort on target for Cape Verde when he took a shot from the edge of the box, but the keeper managed to stretch out a hand and punch the ball away despite taking an awkward bounce just infront of him.
Ethiopia had a rare chance after being forced to play in their half for most of the game. In the 42nd minute, Abubeker Nasser pounced on a loose ball to storm inside the box, but Cape Verde keeper was out of his line quick to block.
In the first minute of added time, Cape Verde finally made the most of their possession when they broke the deadlock, Tavares heading home from close range after Mendes had volleyed the ball back to the edge of the six yard area from the backpost.
In the second half, Cape Verde sought to put the game to rest and had a chance saved by the keeper again, this time Kenny Rocha taking a belter of a shot from the edge of the area.
Rocha tried his luck minutes later with a low effort from 30 yards out, but it rolled wide.
Ethiopia were forced to play most of the game inside their own half and seldom broke away to Cape Verdien territory. However, they did the job of ensuring the score does not grow, limiting the Blue Sharks to playing the ball just outside the area.
With the result, Cape Verde stand second in the Group after the opening day results with three points. They will next face off with hosts Cameroon while Ethiopia will need to win their next match against Burkina Faso to keep hopes of progressing off the group phase alive.