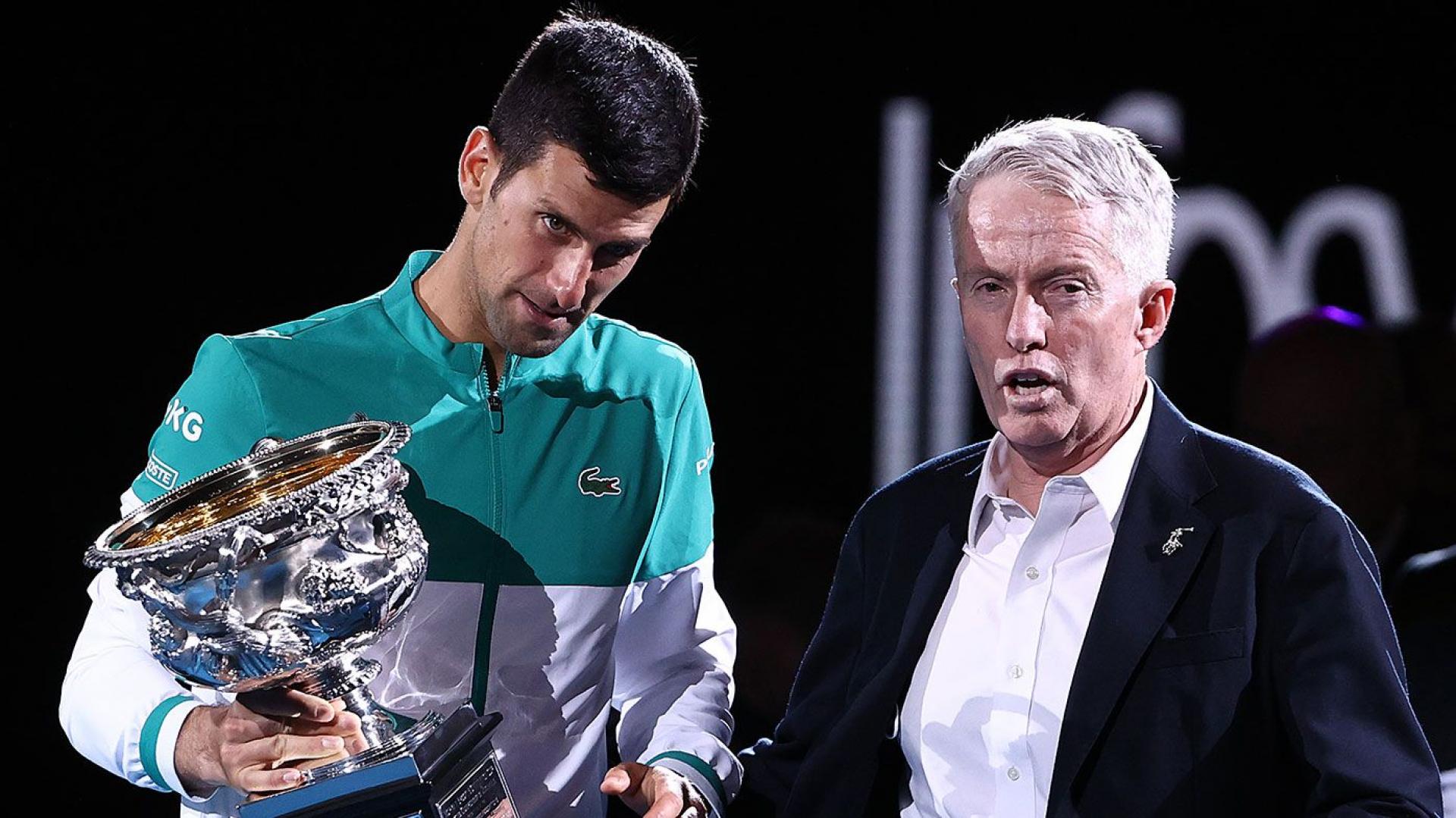 Craig Tiley, the Australian Open director has rubbished claims that Novak Djokovic will sue Tennis Australia following his deportation a fortnight ago.
The Serbian was deported on January 16 following visa cancellation by Australian Immigration Minister Alex Hawke.
Hawke revoked Djokovic's visa ahead of the Australian Open, saying "it was in the public interest to do so."
Hawke's decision to withdraw his visa for the second time was upheld by three judges unanimously last week.
Following his arrival in Melbourne, the Australian Border Force (ABF) revoked his visa because he had not provided "sufficient evidence" that he could enter Australia.
Djina Djokovic, the mother of the 34-year-old Serbian tennis player, claimed that her son was being treated "like a prisoner" during his two-week stay in an asylum seeker motel.
As a result of his treatment, Tennis Australia and the Australian government have been accused of discrimination according to The Sun.
The publication cites that if Djokovic had won, he would have walked away with £2.3 million in prize money, which he would have had to pay back.
Nevertheless, when Tiley was questioned by ABC TV if Tennis Australia was being sued, he said "I don't think so."
"No. I mean there is going to be lots of reports on different things but we are in a position where we are focused on delivering an event right now and we will continue to deliver a great event," Tiley stated.
Talking about a three-year ban slapped on Djokovic following his saga with Australian Border Officials, Tiley said Djokovic could possibly compete next year.
Djokovic landed in Australia on the evening of January 5, according to his schedule. He believed that a visa granted on November 18, as well as an exemption recognized by Tennis Australia's chief medical officer and an independent expert panel appointed by the Victorian government, would be sufficient to allow him to enter Australia.
A delegate of the Home Affairs Minister initially cancelled Djokovic's visa three weeks after questioning him at the Melbourne Airport in the wee hours of the morning.
The delegate reasoned that a recent COVID-19 infection alone did not qualify him for an exemption from Australia's strict vaccination requirements.
The delegation came to the conclusion that Djokovic represented a threat to public health since he was not vaccinated.
Secondly, Djokovic was denied entry into Australia after a visa application mix-up last week. Border officials informed him that his visa went contrary to the entry rules warranting deportation.
However, his legal team moved to court last week and Judge Antony Keller reinstated his visa and freed him from detention on Monday.
Judge Kelly stated Djokovic should have been given extra time if officials had kept to the original time frame for Djokovic's visa application submission.
However, Hawke cancelled his visa citing the decision was arrived at after intense scrutiny.
In a statement, Hawke stated that he had cancelled the visa on the basis of health and public safety considerations, [as well as] the belief that it was in the public interest to do so.
Hawke dismissed the Australian government's loss in court on Monday, stating that Djokovic's visa was reinstated only on the basis of "procedural fairness issues."
The Immigration Minister indicated that he keenly evaluated the evidence presented by Djokovic, the Australian Border Force, and his department.
He restated Australian Prime Minister Scot Morrison commitment to protecting Australia's borders in relation to the Covid-19 pandemic.