SkyScout becomes official livestream partner for Uganda Rugby Union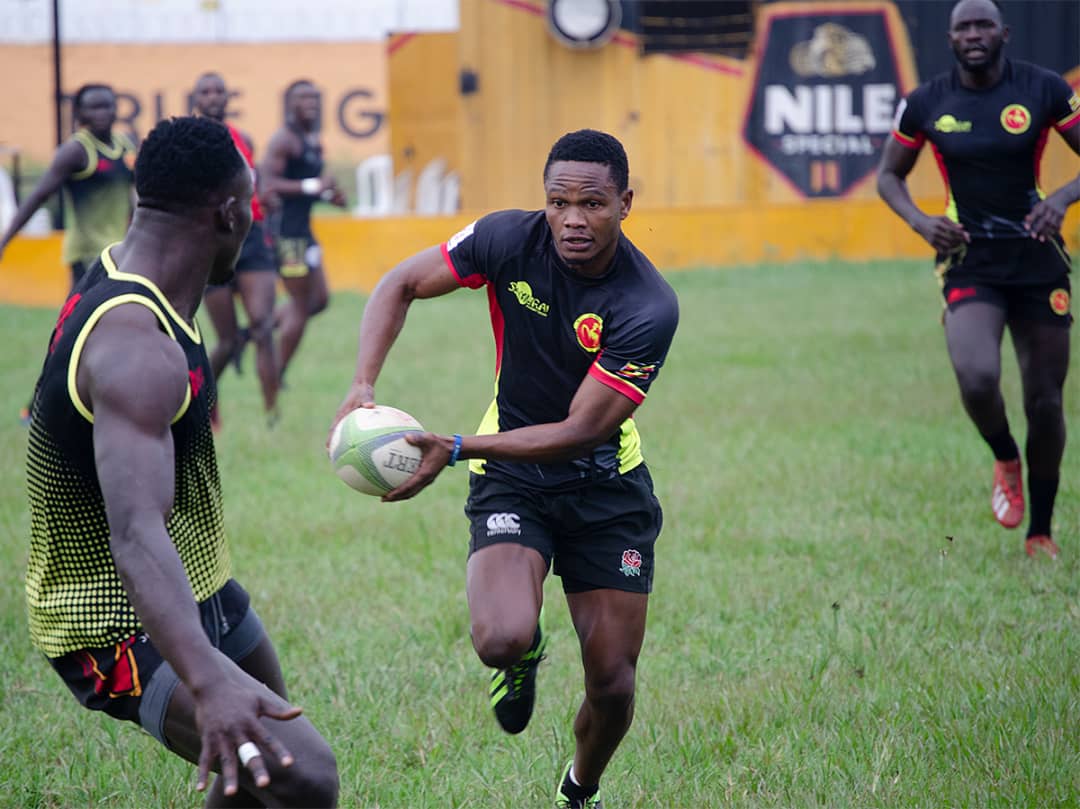 AI-based video solution firm SkyScout Group is now the official streaming partner of Uganda Rugby Union. The partnership came to be courtesy of DIDA Sports Organisation (DSO) director Naki Kaddu who seized the opportunity.
Since the British colonial era, rugby union has been played in Uganda under The Uganda Rugby Football Union governing body. British colonists introduced rugby in Uganda when they arrived.
About Uganda Rugby
Since the late 1950s, Uganda has been playing rugby, with their first international match versus Kenya taking place in 1958. For the Rugby World Cup, they have not yet made the cut. The Ugandan team wears red.
Uganda, together with Tanzania and Kenya, was a member of the East Africa rugby union squad until it was disbanded in 2010. The majority of these were white Kenyan settlers, and the games were held in Nairobi.
British and Irish Lions faced an East African team on both their 1955 and 1962 tours of the continent (losing 50-0).
Additionally, Uganda has a female rugby sevens team and a men's team.
The Uganda national rugby union squad is a representative of Uganda in the sport of rugby union.
The Elgon Cup and the Africa Cup are two annual competitions between Uganda and Kenya. In 2007, the Rugby Cranes triumphed in the CAR.
What Does SkyScout Group Do?
SkyScout Group is a customer-driven platform for Uganda Rugby Union. The distinctive, user-friendly interface was built and sculpted alongside some of the world's finest strength trainers and sports coaches.  It is the first solution that offers sports-specific software for Organizations and Athletes.
Results from many of the world's best teams and athletes show that SkyScout Group's approach is the most accurate, dependable, and consistently available.
The AI-based sports firm prides itself on meeting specific needs, regardless of the sport in play, location and preferences.
How Does SkyScout Group AI Video Solutions Work?
In addition to allowing for games to be aired live or on-demand, SkyScout enables filming, production, and broadcasting of sporting events.
Moreover, quality coverage and broadcasting for many sports teams, especially in the lower leagues, is an impossible dream. However, AI-automated sports production and distribution solutions from SkyScout offers a customized solution. It significantly decreases the costs of production.
A high-definition video feed is sent to fans, family, and friends both live and on-demand by using an unmanned camera. Automated production is made possible by SkyScout's patent-pending technology. It uses a multi-angle camera to capture both inside and outside footage.
It follows the flow of the game and focuses on the most important moments. Video highlights and reruns are generated by algorithms. Broadcast-quality coverage is provided for all fourteen sports since the solutions are tailored to each sport's specific needs.
What Else Does SkyScout Group Offer?
Besides the live and on-demand airing of matches, the firms offer more services confined within the sporting world.
For instance, it offers A powerful 'LIVE data tracker' showing all of the important events in a new and eye-catching way. In addition, it's important for sports material to have content that is visually beautiful, enticing, and original. And SkyScout Group through PREMATCH widgets can do just that. This sports widget comes with unique insights, standings, and a lot more to supplement your PREMATCH data.
What's more is that the sports-tech firm delivers the fastest events on the market, with a latency of less than one second. This saves time and enhances the user experience with the use of widgets and user-friendly interfaces.
Lastly, a wide range of sports and athletes are covered by SkyScout's excellent sports data and stats service. SkyScout Group is the plug for rapid, dependable, and well-organized SportsAPI data.
How Does DIDA Sports Organization Build Sports in Uganda?
Ideally, DIDA Sports Organization (DSO) is a community interest business based in London. But, it has a strong presence in Uganda's and Budaka District – located in Eastern Uganda.
From the age of six until the age of 18, DIDA stands for Development, Inspire, Discipline and Achieve. This program aims at helping Ugandan and eventually East African kids achieve their sporting interests to the fullest.
A key goal for DIDA is to build a sports training centre in Budaka District. The purpose of the DIDA technique is to enable each child to develop their true potential and inspire others by exhibiting discipline on and off the sports field.