How cocaine, adultery tarnished tennis star Martina Hingis career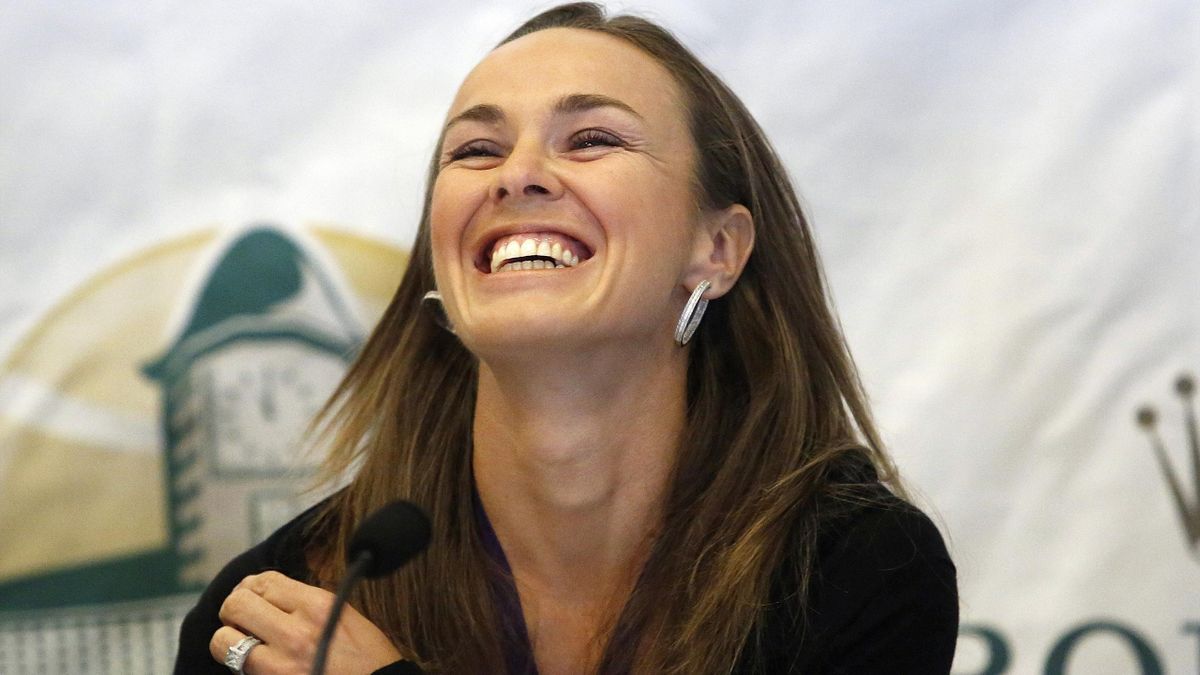 Martina Hingis career goes down in history as one of the greatest there is but also, one tainted by alleged cocaine abuse and adultery.
Hingis won 25 Grand Slam titles during the course of a 23-year professional career. But what stands out in her career is allegations of Cocaine abuse dating back to 2007.
Hingis tested positive on June 29, the day she lost to Laura Granville of the USA in the Wimbledon third round. It was her first event following a year and a half of injuries.
A tearful Hingis told reporters in Zurich, Switzerland how frustrated she was after the results came out.
"I am frustrated and outraged," she said her voice breaking as she fought back tears. Hingis said that as far as she was concerned, she was "completely and utterly innocent."
And this was the start of a journey down south for Martina Hingis career. WTA Tour CEO Larry Scott claimed he learned of Hingis' drug test from her agent — not through official channels because the case was pending.
Hingis stated she would retire from tennis to save years of legal proceedings, but Scott said he expected the matter to go on. Scott said that just like many of Martina's fans, friends, and coworkers, he was shocked.
The WTA boss described the Swiss as a legend, one of the tour's most popular players. He insisted that Hingis must be presumed innocent until the proven guilty by the higher authorities probing the cocaine scandal.
On June 29 2007, when the results came out, she had lost to Laura Granville in straight set. Hingis who was plaintive at the time said she did not want to miss the Wimbledon but it wasn't the best idea given the cocaine scandal.
Martina Hingis Innocence in Cocaine Scandal
Usually, athletes are informed if a sample tests positive for doping by a sports league or tournament. Then a backup sample is tested.
However, Hingis manager Mario Widmer said she found out about the first positive test in mid-September – 2007 – and the second two or three weeks later.
Widmer said she found this monstrous because of several discrepancies in the Wimbledon urine sample. In saving Martina Hingis career, Widmer asserted that doping officials messed up the process and wouldn't establish that the pee tested for cocaine was Hingis'.
Scott, on the other hand, said that an independent entity, International Doping Tests & Management, handles tennis doping tests.
Dr. Gary Wadler, a doping expert, said urine testing can detect cocaine up to five days after consumption. Dr Wadler is a World Anti-Doping Agency member and associate professor of medicine at NYU.
How Does Cocaine Affect Performance?
Dr Wadler explained that cocaine boosts confidence and induces euphoria. Wadler, a former US Open doctor, said that while cocaine isn't commonly considered a performance-enhancing drug, it impairs judgment.
He further explained that cocaine's acute effects would likely impede rather than boost performance. Nonetheless, a two-hour window may allow for improvement in fatigue, response time, and so on.
Hingis'family and management suggested she undergo a hair test for cocaine use, which she did, but she didn't say when or where. Hair tests aren't used in sports since they don't always show recent drug usage.
And cocaine gets fetches a two-year suspension in tennis.
Why Did Martina Hingis Retire From Tennis in 2002?
In yet another Martina Hingis career twist, she had retired from tennis before, but the circumstances were very different. In 2002, she retired due to foot and leg issues – she missed three years of majors as he recuperated.
In her first year back on the circuit, Hingis reached two Grand Slam quarterfinals, won two minor events, and finished ranked No. 7.
Her season was tougher in 2007, and she was rated 19th.
After a two-year suspension due to cocaine residues revealed in her system in 2007, she returned to the stage with renewed vigour.
Martina Hingis Cheating Allegations
After her two year ban, she took time off and got things rolling with a French equestrian, Thibault Hutin. He proposed to Martina in 2010 and they married in 2012.
However, Hutin thereafter claimed that Martina was a habitual cheater, alleging that he found her having an affair with another man just a year after they married.
Hutin said that Martina's conception of morality was quite a persona and he believed that she always unfaithful to her boyfriends.
They would later part ways and she found a new love, Harald Leemann, a former sports physician. They got a daughter together.