Football
Michael Edwards' top five pieces of business at Liverpool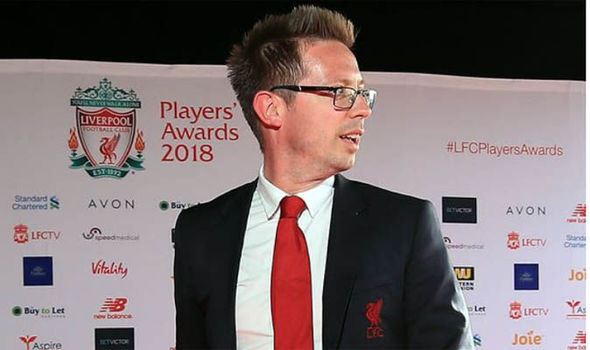 While Jurgen Klopp and his players win most of the plaudits for Liverpool's recent successes, none of it would have been possible without sporting director Michael Edwards.
The former head of analytics was handed his current role in 2016 and has played an integral part in Liverpool's rise to the summit of European football ever since.
The recruitment at Anfield has been nothing short of spectacular under his supervision, with several previously 'good' players going on to achieve 'world-class' levels once signed by The Reds.
But, Edwards' tenure is set to come to an end at the close of the 2021-22 season, as he looks to take on another challenge.
So we take a look at Michael Edwards' top five pieces of business in his time at Liverpool.
Mohamed Salah
Having disappointed in his first spell in the Premier League, with Chelsea, nobody could have expected the signing of Mohamed Salah to go as well it has, except, perhaps, Michael Edwards.
'The Egyptian King' had enjoyed two impressive seasons at Roma, no doubt, but to give him a second chance in the world's toughest league was a huge risk.
Well, 32 goals and 10 assists in his first full season put all doubts over Salah's ability to rest.
Firing Liverpool to Premier League and Champions League success, the 29-year-old is consistently scoring at a rate, as an outside forward, never before seen in England
And now, in his fifth campaign, he is arguably the best player in the world. That's because he has added the elegance of an Eden Hazard to the ruthless finishing of a Cristiano Ronaldo.
In all, for $50m the acquisition of a Liverpool legend is unquestionably Edwards' best piece of business.
Virgil van Dijk
Signed from Southampton in the same transfer window that Coutinho was sold to Barcelona, Virgil van Dijk revolutionized Liverpool's back four in a matter of weeks.
The 30-year-old makes those around him look better, and his calming influence gives confidence to an attack-minded team that should they lose the ball he will be there to see off the danger.
The Dutchman has a remarkable combination of physical, mental, and technical attributes, earning compliments such as being the greatest defender in the history of the Premier League.
And although that may be premature, an impact on defense as large as this, by one man, is hard to think of.
Alisson Becker
Loris Karius' shambolic performance in the 2018 Champions League final defeat to Real Madrid informed everyone at the club that signing a new goalkeeper was a necessity.
And Liverpool wasted no time in beating Chelsea to the signing of Alisson Becker from Roma in the very next transfer window.
The now-29-year-old has proven himself to be a top-class goalkeeper, starting for the Brazil national team over Manchester City's Ederson.
Partly funded by the Coutinho sale, this was $74,9m incredibly well spent.
Philippe Coutinho
Philippe Coutinho joined Liverpool back in 2012, long before Edwards took the sporting director role.
Instead, it is the $160m sale's of the Brazilian in 2018 that makes the 'top five list.
That's because, while he was a great talent, receiving that sum of money for a player wanting out of the club was genius.
And, had it not been for his sale, two of the following players in this list may not have been signed.
So, in essence, letting Coutinho leave for Barcelona won the Reds the Champions League the following season.
Andrew Robertson
Edwards signed Andrew Robertson from a relegated Hull City side in the summer of 2017 for a minimal fee of $10m.
The then-23-year-old had to beat off competition from James Milner in his first season at Liverpool but has since nailed down the left-back position.
In fact, he started 108 of a possible 114 Premier League matches in the last three Premier League campaigns.
And with 30 assists in that span, too, the Scotsman has cemented himself as one of the best full-backs in world football.