Football
CAF World Cup Qualifiers: Who needs what to qualify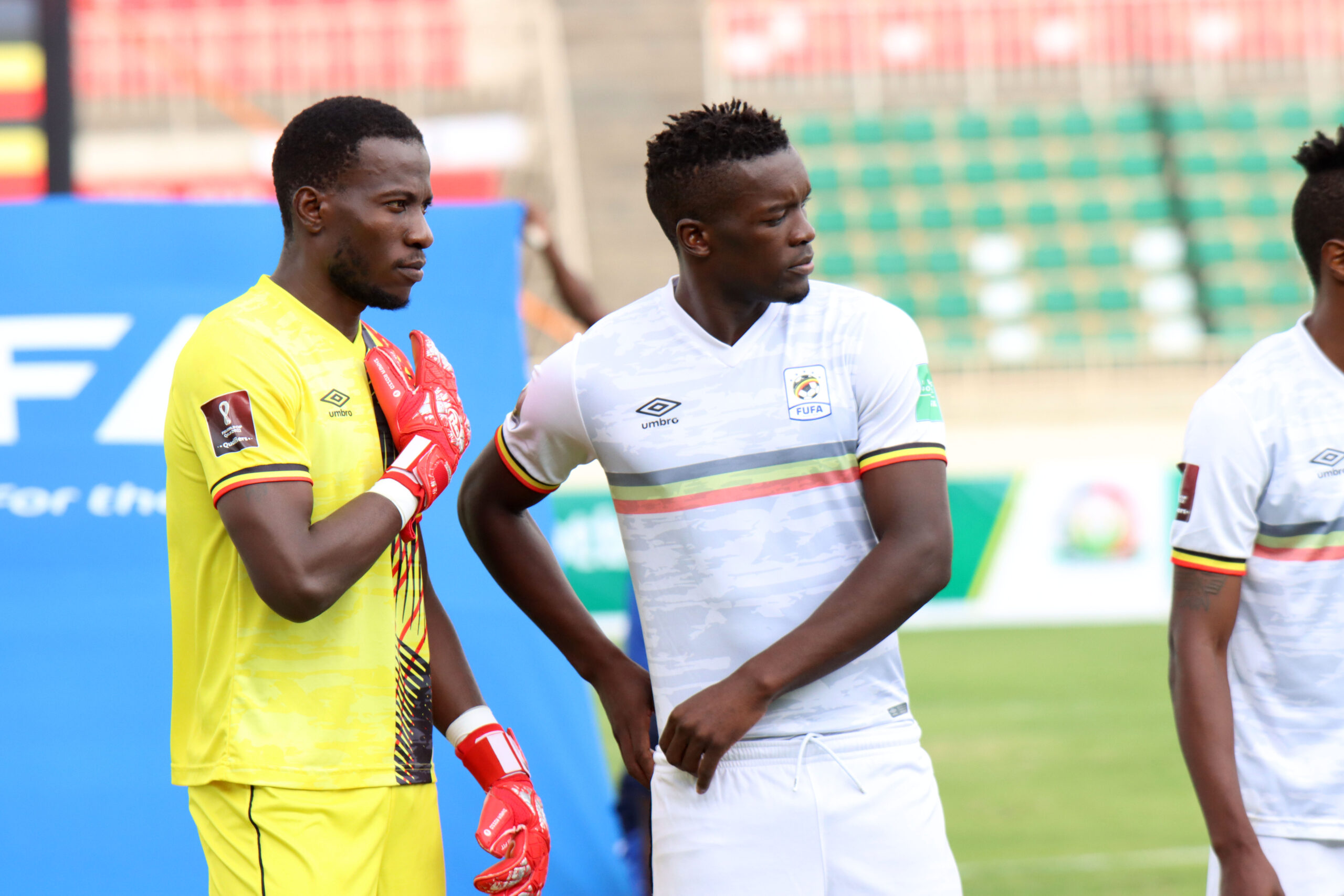 The Confederation of African Football (CAF) will head into the final two qualification rounds towards the 2022 FIFA World Cup in Qatar this weekend with several teams lining up to seek a slot in the play-off round.
From the 10 groups, only table toppers will advance to the final round of qualification. At the moment, only Senegal and Morocco have qualified for the play-off round.
Sportsleo takes a look at the groups and how things stand heading to the final two match days.
Group A:
The contention for the single slot in Group A is between Burkina Faso and Algeria who are both tied on 10 points. Algeria tops on goal difference having scored 19 goals and conceded only two while the Burkinabe have scored nine and conceded one.
The Les Fennecs who are on a 33-match unbeaten streak will take on Djibouti at the Cairo International Stadium on Friday, a match that they are highly expected to win. Djibouti have not won any match in the group.
Burkina Faso on the other hand will be at home against Niger who will be playing for pride, having only clinched one victory in four matches.
If both sides win their matches on Friday, then this will leave for a do or die clash between the two table toppers who meet in the final round of qualification, Algeria being at home on Tuesday.
Group B:
This group is still open to three teams though table toppers Tunisia carry an advantage. The Carthage Eagles sit top of the pile with 10 points, three ahead of second placed Equatorial Guinea and six ahead of third placed Zambia who have a long shot of qualification.
Mauritania are bottom with a point and have no chance of progressing.
On the penultimate round of qualification, the biggest match of the day is the bout pitting Tunisia and Equatorial Guinea.
The North Africans will be away to the Equatoguineans and a victory will seal their place in the penultimate round and make the final round of games a formality.
However, if Equatorial Guinea snatch a stunning victory at home, then they will put themselves top of the pile. The Tunisians won the first leg 3-0 at home and will be full of confidence heading to this tie.
Zambia on the other hand have favour out of their hands as they are only hoping Tunisia lose to Equatorial Guinea while they have to beat Mauritania in Lusaka to keep their hopes a live.
A win takes them to seven points and if Equatorial Guinea beats Tunisia, they will have a chance heading to the final round of matches. However, any point Tunisia picks takes them out of the picture.
Group C:
Just like Group B, three teams from Group C have hopes of progressing. Nigeria sits top with nine points, two ahead of second placed Cape Verde and five ahead of Central Africa Republic who stunned then with a 1-0 defeat at home.
Nigeria faces bottom side Liberia on Saturday while Cape Verde tackles CAR. The Super Eagles must beat the Liberians to remain top of the group and if Cape Verde fails to pick maximum points against CAR then they will qualify for the play-off round.
A loss or drop in points by Nigeria coupled with a Cape Verde win will mean the group winner will be known on the last match day when the two top sides clash in Lagos.
CAR meanwhile have to beat Cape Verde to keep their hopes alive. But even if they win and Nigeria wins, then they are out. Their fate, thus lies in Liberia beating Nigeria.
Group D
African giants Ivory Coast and Cameroon are tussling for the single slot in this group. One of them will miss the plane to Qatar.
Ivory Coast top with 10 points while Cameroon are second with nine points. Malawi and Mozambique with three and one point respectively are third and fourth.
On Saturday, Cameroon are away to Malawi while Ivory Coast is at home to Mozambique. Anyone drops points from this match, then their chances of advancing will reduce.
The last match day will however be the decider as the two clash at the Japoma Stadium in Douala on Tuesday. If the two win both their matches on Saturday then Ivory Coast will only need a point away from home to book a place in the play-off round of qualification.
Group E
This group is locked in a two-way battle between table toppers Mali who are on 10 points and Uganda who are on eight. Kenya and Rwanda are out of contention.
In the penultimate round of qualification, Mali are away to Rwanda while Uganda are at home against Kenya. A win for Mali will see them edge closer to the next round and if Uganda drops points against Kenya, they will have the advantage.
A Uganda loss coupled with a Mali win will see the Eagles progress. If both teams win, then the last match pitting the two sides scheduled for Agadir, Morocco will be crucial.
Group F
This group is a three-way battle, but Egypt holds the advantage as they top the table with 10 points, four ahead of second placed Libya and six ahead of third placed Gabon who have a long shot of qualification.
Egypt plays Angola away on Friday and will book themselves a place in the last qualification round with a win, regardless of whichever result Gabon and Libya post in their match.
Libya must beat Gabon to remain hopeful, but all this is dependent on Egypt's result against Angola.
Group G
This is one of the most tightly contested groups with South Africa topping the group with 10 points while Ghana's Black Stars have nine.
Interestingly both Ghana and South Africa's penultimate matches will be in Johannesburg, South Africa. With the Bahir Dar Stadium banned by CAF, Ethiopia are using the Orlando Stadium to host Ghana while South Africa will be at home against Zimbabwe at the neighboring FNB Stadium.
The two sides will then clash in the final round of matches at the Cape Coast Stadium in Accra on Sunday for what is set to be a grand finale.
Group H
Senegal have already wrapped up their place in the last qualification round after winning all their four matches and sit pretty on top with 12 points. Togo and Namibia have four each while Congo Brazzaville have two.
The last two rounds of matches will be merely for pride.
Group I
This group is also pretty much wrapped up with Morocco winning all their four matches and sit top with 12 points. Guinea Bissau have four points, Guinea three while bottom side Sudan have two. Just as Group H, the last round of matches in this group will be for pride.
Group J
This is the most open group of all with all four teams having mathematical chances of qualification.
Tanzania and Benin have seven points each with the Taifa Stars sitting top on goal difference. DR Congo are on five points while Madagascar are on three points.
In the penultimate round of matches, Tanzania are hosting DR Congo at the Benjamin Mkapa Stadium while Benin are at home against Madagascar.
All teams are in a must win situation from this group.
A loss for Madagascar will see them lose a chance to vie for the penultimate round.